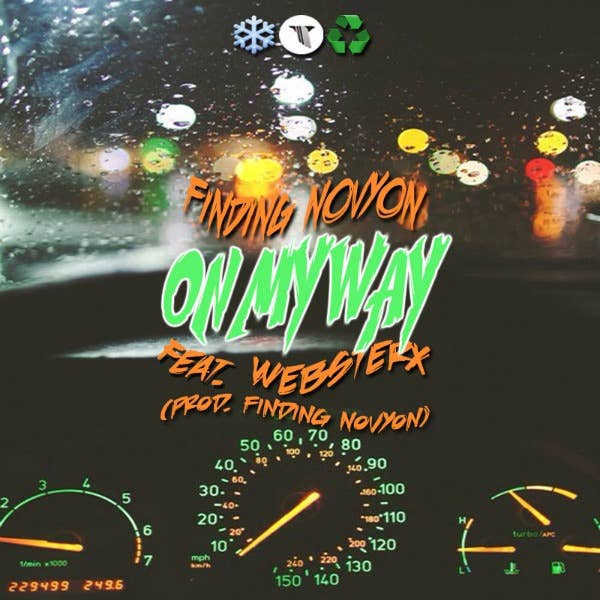 Back in January, Finding Novyon kicked off the new year with the release of his Super Saiyan EP. Today he's back with a new single titled "On My Way." For his latest track, Novyon links up with Milwaukee-based artist WebsterX. This new single is Novyon's first official release on So Cold Records—which was created by Allan Kingdom. "On My Way" is also the first of three self-produced singles he plans to release before his debut at this year's SoundSet Festival in his home state of Minnesota.
Both Novyon and WebsterX are at the beginning of their careers, but each of them are on a steady rise to not only make a name for themselves but also help bring more attention to the midwest. "On My Way" finds both artists taking time to reflect on this pivotal moment in their careers, over a slow-building but addictive rhythm.
"This song is me setting the tone for the year that I'm about to have," Novyon explains. "Not a lot of people understand that I produced 'Lots' too! I think that it's important for me to showcase that talent, and that side of me more this year." So Cold Records seems like an ironic name, considering Novyon and the rest of the crew continue to deliver nothing but heat.
Related: Finding Novyon: "In a Position to Prove Myself"
Listen to "On My Way" below.