Tyler, The Creator's fourth studio album, Flower Boy, was his most musically adventurous project yet. Songs like "Boredom" and "See You Again" strayed far from the aggressive rap that he first emerged with back in the early Odd Future days.
Tyler has always had a fondness for pretty chord progressions and has dabbled in lighter, more pop-friendly sounds throughout his career (he's been talking about wanting to produce a song for Justin Bieber for years), but he's leaned in this direction more with each album. Now, according to Tyler's new twitter bio, he might be going full-on pop with his next project. On Monday night, he switched his Twitter bio from "november is over" to "im making a pop album."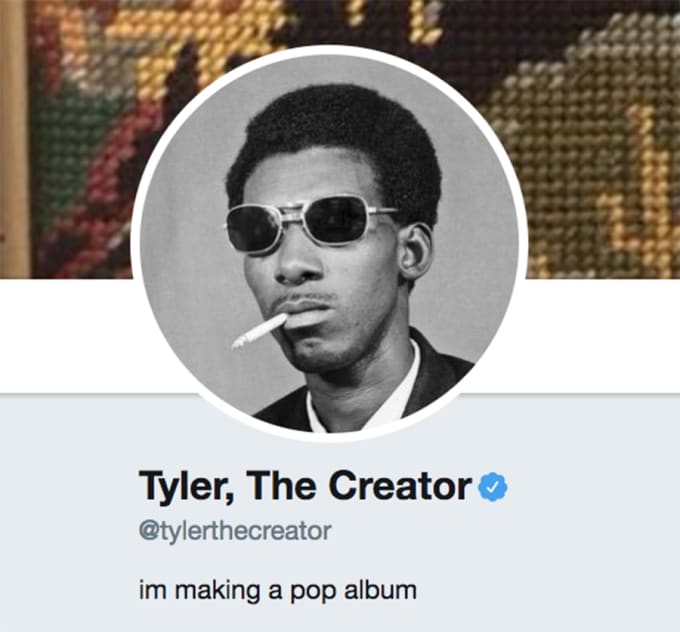 It's tough to tell what a pop album from Tyler would sound like, but he did give us a hint at a possible new direction by performing some of his Flower Boy songs with a band for the first time during an incredible Tiny Desk set last week. You can watch that below.
Continue for everything we learned from his Cherry Bomb documentary in the video below.