"I'm just having fun with it" has been a mantra for Chance The Rapper as he's made the ascent from promising young Chicago rapper to Grammy-winning superstar. 
That playful energy has been a thread running through everything he touches, holding his world together as he explores new sounds and secures his status as one of today's most likable rappers. Anyone who attended the Magnificent Coloring World Tour saw this firsthand as giant colorful puppets joined Chance onstage and guided him along a whimsical set that often resembled an episode of Sesame Street more than a hip-hop show.
Just last week, Chance took another plunge into this childlike world with a Muppets-inspired video for "Same Drugs" that featured a cast of co-stars made up entirely of puppets. We reached out to his team to learn more about how all of this came together.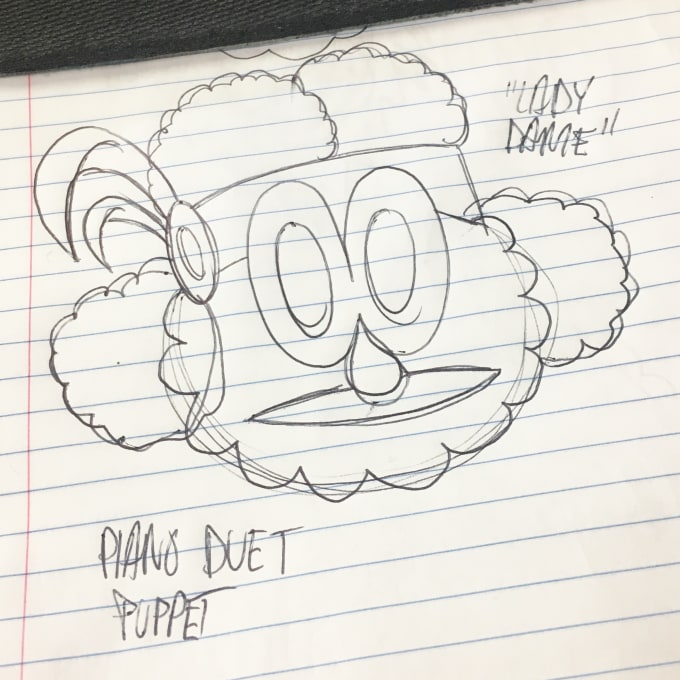 The whole idea began as Chance's solution to a logistical problem while figuring out how to translate Coloring Book's elaborate choir sections to the stage.
"Coloring Book has a lot of gospel influence in it and a lot of choir sections," Chance's tour art director and go-to illustrator OJ Hays explains. "Instead of rolling with a whole choir for a whole tour—because that's a lot of people and a lot of mouths to feed—the initial idea was to have a choir of puppets instead. Which would be visual reinforcement for the choir sections. Then it grew from there."
Hays (who is responsible for the playful hand-drawn style found on Chance's merchandise, tour posters, videos, and mixtape covers) worked alongside Chance to come up with the designs for all 21 tour puppets—including Carlos the Lion and "Same Drugs" star Lady Dame.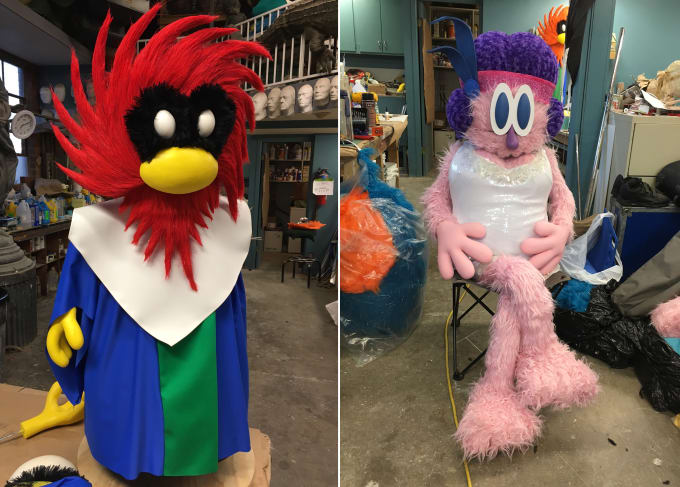 The colorful, cartoony designs from Hays were then given flesh by Anatomorphex, a special effects company that has worked on music videos with 50 Cent, Katy Perry, and Michael Jackson (as well as actors like Brad Pitt, Jack Nicholson, and the Taco Bell dog). 
Like Hays, they took much of their inspiration from Chance's music itself.
"Taking our cues from all the subtle, sophisticated sounds and textures in Chance's music, we improvised ways of shaping richly textured furs," Anatomorphex's Robert Devine explains. "For Lady Dame in the 'Same Drugs' sequence, we added a rhinestone headband and chose furs with subtle textures and metallic flecks. We had to use carefully balanced judgement in our choices, though, making the characters bold, big, and beautiful—but making sure to stop short of any sort of overdone glam and glitz."
Pulling the project together in less than a month (half the time a project like this normally takes), Devine and a crew of forty artists worked overtime in a fly-by-the-seat-of-their-pants work style that he describes as "playing chess on a bucking bronco."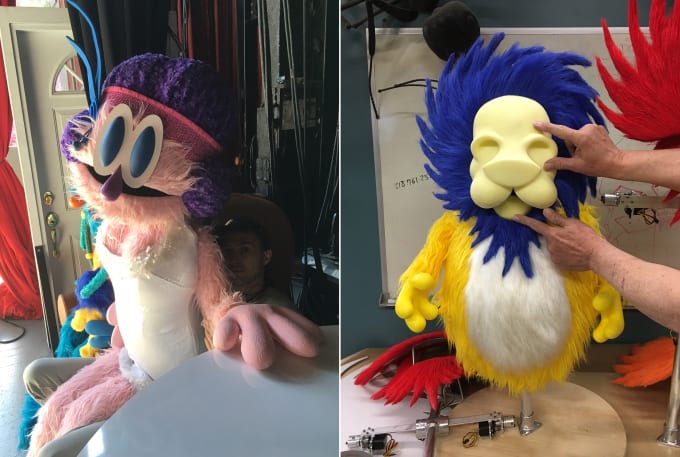 Next, a team of puppet operators (Frank Langley IV, Robert Standlee, and Toby Bryan) were brought in to bring the puppets to life once the construction process was complete.
"I think the fact that I already knew most of the words to most of the songs going into the job helped to cement my involvement—the job being largely about mouthing words," Bryan says.
"While puppeteering Lady Dame, my arm is basically up her butt—running the length of her spine with my hand inside of her face and her hips on my torso."
So, every night on tour, Langley, Standlee, and Bryan joined Chance on stage with the task of adding character and personality to Anatomorphex's creations.
"While puppeteering Lady Dame, my arm is basically up her butt—running the length of her spine with my hand inside of her face and her hips on my torso," Bryan says of his nightly duties. "Then, I was moving her arm slightly with my free hand and there was another puppeteer named Paul McGinnis giving life to her opposite arm."
Describing what it was like seeing his puppets come to life on stage, Devine says, "The whole concept of this tour was a brilliant creation, and the show that was created was a powerful tour de force, a knock out. I have never seen anything like it before, and I am very proud to have been invited to be a part of it."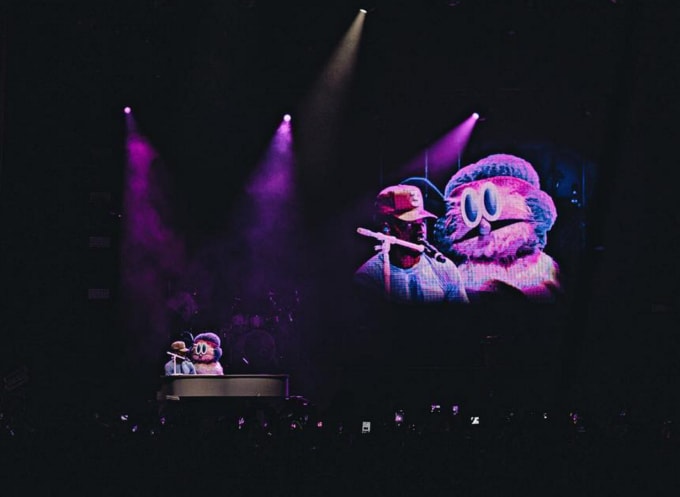 When the tour came to an end, the puppets were put away—but only briefly. Jake Schreier (director of Robot & Frank and collaborator with Francis and the Lights) had an idea to bring the magic of tour to everyone at home.
"The idea started with seeing the tour and thinking the Same Drugs performance with Lady Dame was stunning," Schreier explains. "I sent Chance a text saying it would be cool to re-create it like an old Muppets episode. He liked it, but felt it needed more, and that's how we got to the idea of him being the only human in a world of puppets at the end. The shift to having the puppet rest lifelessly on his shoulder, and the overall idea of escape were things that Chance came up with on set."
So, Schreier was brought on to direct a video for "Same Drugs" inspired by old Muppets duets like Debbie Harry and Kermit singing "Rainbow Connection." Schreier filled the usual role of Chance's go-to director Austin Vesely who he notes "is busy fulfilling his feature dreams at the moment)."
Choosing to set the video in a society run by puppets, the Brooklyn Puppet Conspiracy was called on to flesh out this world and help convey the song's theme of growing up.
"It was decided that we would go with very brightly colored characters with cartoony eyes and big silly ears etc, that would be dressed like, and move more like real stagehands rather than big silly kids characters," Brooklyn Puppet Conspiracy's David Fino says. "The idea being to show the contrast between youth and adulthood as he walks out of one into another."
Fino continues, "I had recently been binge watching the first few seasons of Showtime's Shameless, which takes place in the south side of Chicago not far from where Chance is from, so several of the puppets were inspired by those characters. The rest were inspired by real stagehand friends that I have worked with over the years."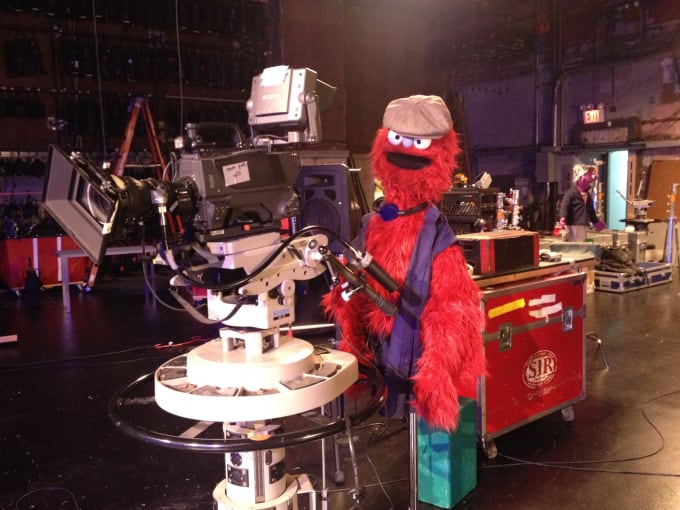 During my conversations with Hays, Devine, Bryan, Fino, Schreier, it became clear just how talented and supportive the entire team around Chance is. Most of us are familiar with the Social Experiment, Pat the Manager, and the core team—but it comes down to these guys on the ground floor to execute and bring everything to life.
And they all bought into Chance's unique vision and desire to try new things.
"Almost every strange and beautiful part of the video comes from Chance's own ideas," Schreier explains. "It was fun to try and give them a filmic home and a structure, but it's really his video, and that's how it should be. That's how I'd want it to feel as a fan."
Watch the "Same Drugs" video below and look through a collection of behind-the-scenes images provided by Devine, Fino, and Schreier below.