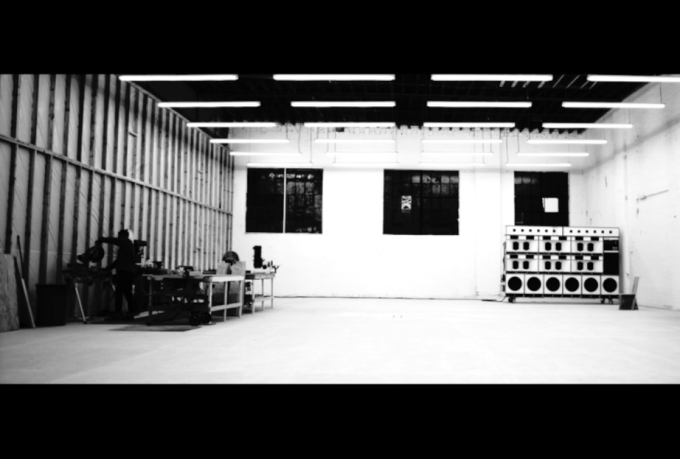 Frank Ocean, what does it all mean?
The singer, who has made us wait four years for his second studio album, is currently playing a video on his website, but there is very little information as to what is going on. Late last night, the video started, showing a work bench and with white noise playing in the background.
This morning, around 9 a.m. EST, the video feed changed to another angle, now with somebody working at the bench, and with something that looks like speakers in the background. Those aren't just any old speakers, though, they are actually an art installation by Tom Sachs called Toyan's (2002), which has been shown in the past as part of an exhibition called Boombox Retrospective 1999–2015.
The exhibition includes a number of working boomboxes and audio systems, with the one featured in the Frank Ocean video described as "a group of speakers eight feet tall by twelve feet across inspired by Jamaican sound systems." See an image the installation below. Interestingly, the Boombox Retrospective 1999–2015 exhibition is currently showing in New York at the Brooklyn Museum—it's open until August 14.