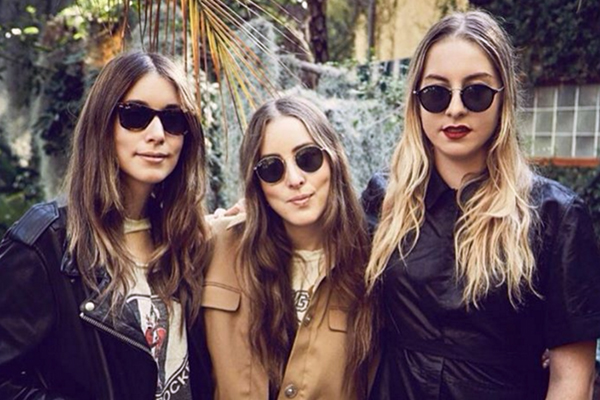 This morning Haim took to their Twitter account to share the announcement with fans that they would unfortunately have to cancel their upcoming European tour dates.
Last month the trio gave fans a bit of an update, saying that they had plans to return to their parents' home to write and record new music in their living room like old times. The girls explained that they were trying to get back to their "normal life" to where it all began in order to create music the way they're used to. "All of our band rehearsals until recently were in our living room, and we wrote every song in our living room," bassist Este explained.
With a fall release date still in mind and their summer tour dates rapidly approaching, Haim have made the choice to cancel their upcoming dates in order to complete their album. In a handwritten note shared on their Twitter they explain that they "hoped to be done with recording" by now. They went on to say that they are at a "critical point of finishing up and need to stay close to home until it's complete."
Read their full statement below.
we are so sorry to announce we will not be coming to Europe this summer pic.twitter.com/ca9uWlOuj9

— HAIM (@HAIMtheband) July 20, 2016