ComplexCon returns to Long Beach Nov. 6 - 7 with hosts J. Balvin and Kristen Noel Crawley, performances by A$AP Rocky and Turnstile, and more shopping and drops.
Secure your spot while tickets last!
5 On It is a feature that looks at five of the best under-the-radar rap findings from the past two weeks, highlighting new or recently discovered artists, or interesting obscurities.
---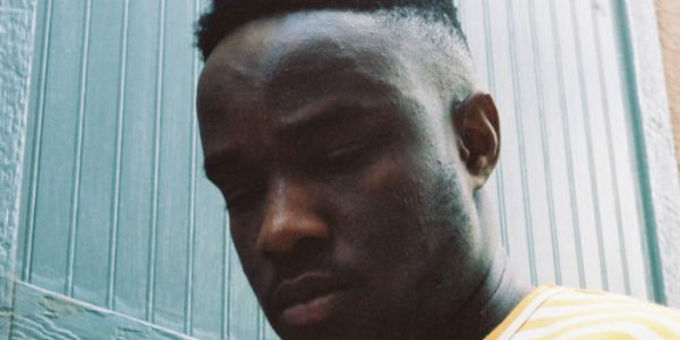 Odie – "Catch Up" & "Too Late"
Toronto's Odie defies easy classification. Standouts "Catch Up" and "Too Late" showcase an artist blurring the lines of clear classification, rapping and singing, delivering impressionistic lyrics (particularly on "Catch Up") without venturing into unnecessary abstraction, light and breezy without feeling aimless. Soulful evidence of styles sprouting up just outside the long shadow of the nigh inescapable Six God.
(note: coincidence or something, but same beat as Rashaun song)
---
Garrett – "Dairy Queen"
I spent the first two weeks of June in New York. My hometown. Summers in New York tend to overwhelm, heat and humidity turning concrete streets and glowering skyscrapers into a city-wide microwave, as if Elon Musk fulfilled his secret destiny as a Bond villain and unleashed the power of the sun on ten million unsuspecting citizens. June can go either way. Bliss or torture. Pretty and pleasant or flame-tickling circle of hell.
The coin landed on bliss during my stay. Save for a bit of rain, the summer gods (or a merciful Elon Musk) granted New York with a temperate two weeks—t shirt weather during the day, sweater weather at night.
In the midst of a most pleasant trip, I received an email from Boston rapper Garrett containing "Dairy Queen," about as perfect a soundtrack as it gets to wandering the streets of New York in the pre-oppressive days of summer. Garrett's knack for infectious melody, his goofy, disarming sense of humor, and his feet-in-the-gutter-head-in-the-stars worldview make a great complement for producer Kal Banx's production, a combination of debris-filled digital synths and old school rap drums. "Dairy Queen" is a lazy summer day personified.
---
Get familiar with Oyabun
When Fetty Wap's runaway 2015 hit "Trap Queen" first started to bubble, I didn't quite get it. Fetty's wild, warbling melodies hooked me, but I didn't think much about the song's attraction beyond the odd magnetism of his voice.
In the middle of 2015, a friend who worked with the song's producer told me, "I knew it was going to be a big hit because it was a trap love song. No one had really done that yet."
If "Trap Queen" is sunny summer love, South Florida rapper/singer Oyabun's "Mona Lisa" is romance in the shade, a Bonnie and Clyde tale told through classic art metaphor. Darkness underlies "Mona Lisa" and "All I Need," another stand out from Oyabun's small catalog that draws on the classic hustler's paradox with a casually sharp eye towards the wider catch-22 of American capitalism ("Money is the root of all evil/But I need it to free all my people"). Oyabun's gift for melody—mournful monotone drone punctuated by sharp pockets of rhyme—makes for hypnotic listening, suffocating romance and hustling alike with palpable dread.
---
Scrilliard – "Concrete Shoes"
I spent the best summer of my life driving around Vermont in 2012 listening to Three 6 Mafia's Underground Vol. 1, filming music videos with a director friend, and drinking Magic Hat #9. Underground Vol. 1 exists to haunt speakers and splinter ear drums, evil embodied in recorded sound. It's the sort of album that my mother would have made me throw away as a teenager if she knew I owned it—the kind of rap that led Senate committees to question the boundaries of free speech and to think of the poor, poor children subjected to the demonic whims of these damned thuggish rappers.
In its pitch black way, Underground Vol. 1 a great summer soundtrack. It owes nothing to civilized society. It invokes a sort of freedom that—taken metaphorically—pairs nicely with carefree days spent in the service of creation and lightweight hedonism.
If Cincinatti rapper Scrilliard's "CONCRETE SHOES" had existed in 2012, we probably would have slipped into the playlist alongside Underground Vol. 1. While not as raw as anything Three 6 was making in the early '90s (its darkness is a bit more clipped and digitized, a far cry from the tape compressed, discordant mania of "Where Da Bud At" and "Playa Hataz"), it updates the spirit with fresh sounds, managing to reference without being trapped in the past.
---
Nineteen Ninety Four – "That Vine / Thug Passion"
London rapper Nineteen Ninety Four's laid back rapping and reliance on jazzy grooves production form a welcome return to a bygone era. While some pay homage to the rap's golden age in a way that feels anachronistic, frozen in its reverence, Nineteen Ninety Four uses a classic sonic palette and precise rapping to mine love and lust for stories and accompanying psychological exploration. His topics and lyrical reference points will be undoubtedly familiar for anyone who's spent time texting exes while listening to Take Care, but his taste for production that recalls the Native Tongues gives an enjoyable warmth to his tales of romance.
"That Vine / Thug Passion" stands out most from Nineteen Ninety Four's project Angelique, a mini-epic built on a P&P favorite (that fittingly samples a Vine video but embodies a classic spirit) and a shifting, loose beat. It's his sonic perspective and fixation on the ebb and flow of relationships—whether purely physical or deeper than flesh—encapsulated in five and a half minutes.