If there's one person to thank for the Kanye/Wiz internet frenzy that's taken over the internet, it's Max B. Wiz took offense when Kanye changed his album title to Waves and noted that "Max B is the wavy one. He created the wave. There is no wave without him."
Kanye shouted out Max in a tweet before starting the series of tweets directed at Wiz the next morning.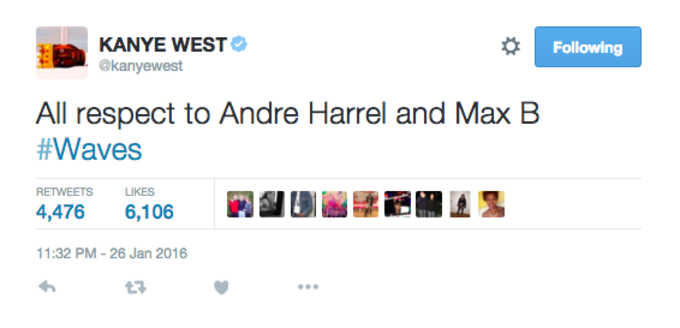 ---
Max B is incarcerated and hasn't said anything on the topic, but his camp looks to capitalize on the attention he's getting. DJ Scoob Doo has announced that there will be a documentary titled Waves releasing on February 11, the same day as Kanye's album.
This is both smart marketing and exciting news for early fans of Biggaveli who remember the early DVDs of Max and company schooling the world on how to be wavy.
Check out the trailer for the Waves documentary at the top of the page and also take a look at a clip of Max below from The Come Up DVD to familiarize yourself with the wave.
---