Last night, Kanye West dropped the tracklist for SWISH and sent the internet in a frenzy. Later that night Big Boy posted a picture of himself seated next to Kanye with what appears to be the same handwritten tracklist that Kanye tweeted in his original announcement.
On close inspection however, you can notice a small difference. The second track on the list in Big Boy's hand reads "Father Stretch My Hands Pt. 1 Pt. 2."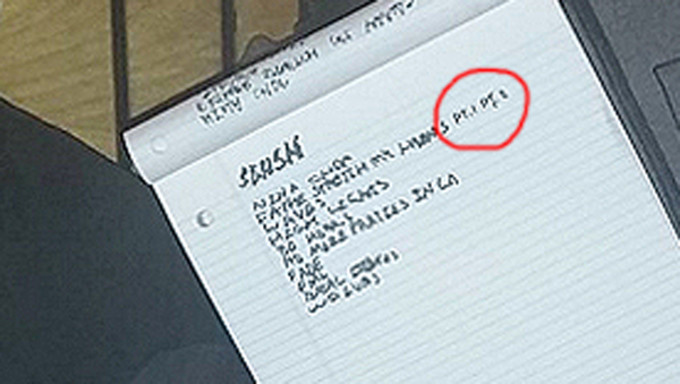 ---
This change ties back to a tweet Mike Dean posted right after Ye shared the tracklist last night:

---
In addition to the updated list, Big Boy also stated that G.O.O.D. Friday was running late again and hinted that Chance The Rapper and Kanye may have been working on something in the studio together. The caption states that "Good Friday is running a lil late. They're creating something from scratch in here." It also calls Chance "a lyrical beast" and "one hell of a photographer."
From the looks of the latest Kanye tweet, we will be finding out if Chance is on the latest G.O.O.D. Friday track soon enough.