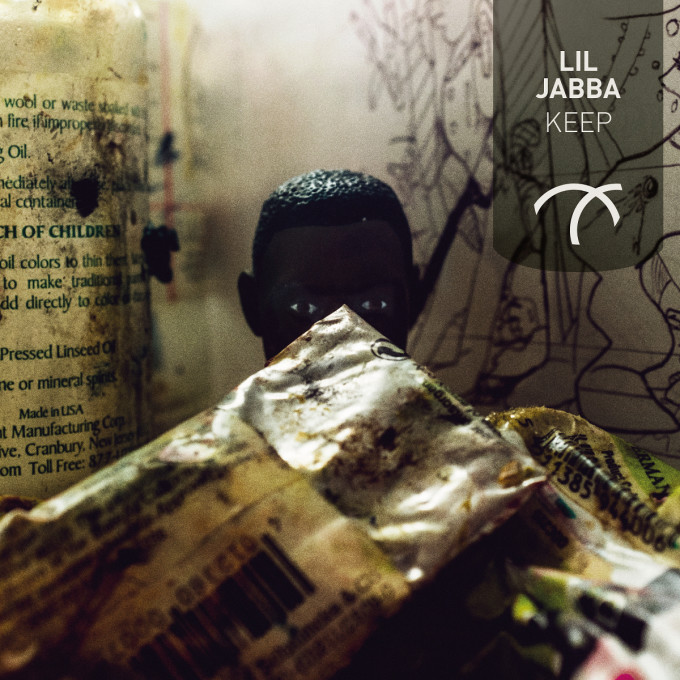 New York-based Lil Jabba, a visual artist as well as a producer, is not playing around on his new EP Keep. Refusing to be at all constrained by genre conventions, Keep winds from the kind of hype-inducing track you want to hear your favorite MC spit over ("Brass Tax"), through meditative, beat-less beauty ("Sooth"), to a gorgeously realized ode to jungle ("Waila"). And that's note even touching on the icy synths of "Grey", so razor-edged that they could cut a falling silk handkerchief.
If you've been paying close attention, you might have heard two tracks from this EP in Hudson Mohawke's recent Beats 1 mix, and you can tell why he'd be drawn to this sort of music—Jabba mixes vivid, vibrant melodies with hard-hitting drums, and his music bursts with a sense of freedom, fun, and experimentation that HudMo has embodied from Butter onwards.
The Keep EP is out now. Stream it in full below (and buy here), and get to know Lil Jabba via our Q&A below.
---
How (if at all) does NY and living in the city affect the music you make?
It's a jungle out here but I have my little nook carved out in a good spot—I'm lucky to have a place I can work freely on my artwork and tracks. The NY atmosphere is always charged up so it requires endurance. If you can see past your troubles and it's troubles, you emerge a better individual.
You described "Grey" as galloping across a warfield – do all your songs have similarly visual associations for you?
Most do, yeah. I'm working on making even more expansive soundwork at the moment. It's a tough job creating an original and creative/dynamic environment for your songs to live in, but it's well worth it for your song.
Tell us about the EP as a whole – what were your goals with 'Keep'? What inspired it? When did the creation process start?
Keep's a solid iron holdfast. It's got a balanced mix of vibes I think. I wanted Keep to have tunes that'd be good to dance to as well as some more compositional work, so that the album could work on a variety of levels. This, 47, and my next project are all heavily influenced by my studio building. It's a swampy fortress of sorts which I spend the majority of my time in. You can't help but be inspired by your surroundings- and I'm surrounded by swamp art in a den within a labyrinthine warehouse. It's great. I dig picking up the noises on this recorder I have and using them, there's a lot going on sound wise in here to say the least.
The artwork is very striking – who is behind it and what can you tell us about it?
I took the photo in the grotto, it's a denizen of my painting table keeping an eye out.
What are your plans after the EP? Can we expect an album in the near future?
The EP is getting compiled with 47 into a cassette which will have two bonus tracks on it—some corkers I think. That'll be out with Local Action pretty soon. As far as future plans, I've got some of my finest work so far on deck. It's a full length album that I'm going to pitch out there soon- I have some big ideas for it, I want to bring my visual work and audio work closer together as one with it. May the grotto be hospitable to you.