ComplexCon returns to Long Beach Nov. 6 - 7 with hosts J. Balvin and Kristen Noel Crawley, performances by A$AP Rocky and Turnstile, and more shopping and drops.
Secure your spot while tickets last!
When The RZA and Shavo Odadjian first linked up nine years ago, they had no master plan. After all, it's not exactly an obvious collaboration. Wu-Tang Clan and System of a Down? New York hip-hop and California metal?
But as the years rolled by, their apparent differences dissolved. What started as a couple casual jam sessions turned into a learning experience for both artists: RZA picked up the guitar, and Shavo started trying his hand at production. They called in friends like George Clinton, GZA, and John Frusciante to add parts, and AcHoZeN began to grow from a pet project to a fully realized album.
So why the long wait? Frankly, they're in no rush—the two friends wanted to keep this project their own, turning down plenty of label deals in the process. Instead, they've explored alternate means of distribution: eight finished AcHoZeN tracks were released last week, but you won't find them online. They can only be heard off a portable Boombotix speaker, which comes with the songs pre-loaded.
It's been a long time since their first track ("Deuces") appeared on the soundtrack for Babylon A.D. in 2008, but speaking to them last week in New York, RZA and Shavo have enjoyed every second of their new musical chapter.
---
Why did you decide to release music now, after all these years?
SHAVO: We have 15 songs mastered, 10 more that could become tracks with other lyricists on it. It's been nine years in the making, and this is the year you get it. We never put two and two together as to why this year is so important for it to put it out.
It's just two friends making music, becoming best friends. We didn't have to make a record, we just found each other and it just happened. RZA helped me make my first beat, and he rhymed over it, and that made the Babylon A.D. soundtrack. That first track was very raw and unmixable, but it's so anthemic. After that, I started learning how to make tracks. It was a process, but once you stop learning you're dead. And then RZA started learning guitar and we were off, jamming in the studio.
What made you pick up the guitar?
RZA: First of all, this dude has like 150 guitars. And guitars look cool. As a kid growing up, we didn't like guitars—me and Dirty, we used to make fun of his brother, who had a guitar. That was some nerd shit to us. I think GZA says on his verse on "Protect Ya Neck": "First of all, who's your A&R? A mountain climber who plays an electric guitar?" We were anti.
But the guitar is an incredible instrument, and an incredible expression of music. I saw Shavo's collection—plastic ones, the white one with rubber strings—and I was like, "Lemme get a couple." And then I got introduced more to metal and rock music, which was something I skipped over. I skipped over mad music, I'm not shy to say it. I couldn't listen to R&B, I didn't like anything but hip-hop. Even with hip-hop, I only liked certain kinds of hip-hop.
But then I got re-energized by music. My mom passed in the year 2000, and I think that emotional nerve shocker put me back, forced me to reset. All this power, and there was something I couldn't do anything about.
So I started listening to rock. Look at a band like Queen: "Mama, I just killed a man…" and you realize, "Okay, these dudes was getting busy too." People say hip-hop is a black man's music, but Rick Rubin was there early. DJ Charlie Chase is Puerto Rican. You can't take the elements of the Caucasian brother or the Latino brother out of hip-hop.
When I started rapping, there were maybe 500 emcees in the world. But now, maybe there's five million.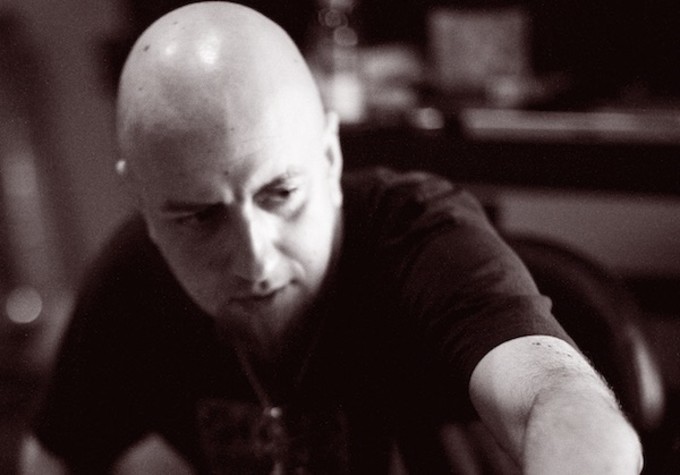 ---
Do you think that's a good thing, or is it diluting music?
RZA: In my opinion, the cream always rises to the top. That which is good will always distinguish itself from the bad. Somebody might get lucky and make it when they're not that talented, but that's rare.
But when somebody comes in that's trained—because of the time and practice they put in—they rise and they rise. So me and Shavo have been making this record, two already successful artists right here, who've sold millions of records and produced Grammy-winning records. He's been playing music for years, I've been programming beats forever. Now these two guys have come together and exchanged that wisdom.
But you also had a lot of all-stars come join you in the recording process. Were there ever any issues with egos?
SHAVO: I don't think we argued once.
RZA: Nobody. Even when John Frusciante came to hang out with us—and John, he doesn't come out a lot—but he came out.
SHAVO: He loved it too, that track that he's on, "Secure," that's another one I can't mix because it just happened in the room. The track came all of a sudden. It's been a really magical journey. Nine years we've been protective, we've had labels offer us a bunch of deals, but we just did it for ourselves. We don't want to give it all up to a label. How many people have the freedom to say that?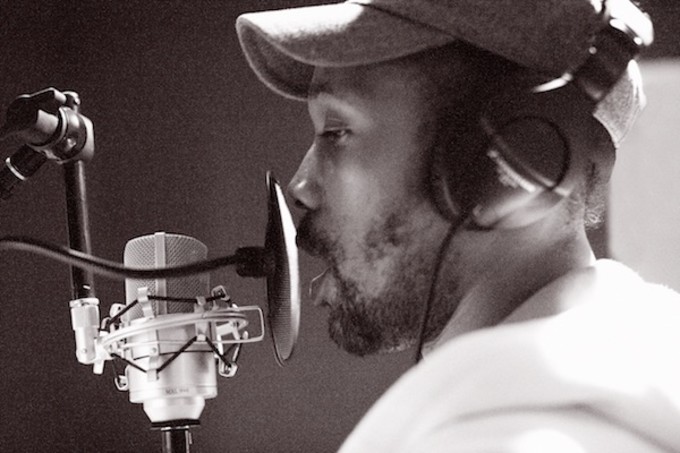 ---
RZA: Economical freedom is a blessing in life. Nobody paid us to do this, we spent our money and our time. I'd hit him up, and it'd be like, "Yeah, come over."
SHAVO: The album transformed as it progressed. From the first track to the last one, each one took on a new life.
RZA: I like idea of this project being genre-bending. I like that terminology; that's what it feels like. The spirituality of it is in there, without being pushy. You hear the hip-hop kick and snare, you hear the metal bass, but then you hear the sitar, you hear the flute come in. You hear all that come in with some interesting vocals. Shavo's rock and roll sensibilities, working with Rick Rubin—Shavo has such songwriting ability. I hadn't been to a System of a Down concert, until—we went on the helicopter, you remember that?
SHAVO: Yeah, in 2006.
RZA: That was my first one, and it was wild seeing how their music worked, the structures. It rises, it falls, rises again. It makes you think. For me, what made this so much better, was that I didn't have to produce it.
SHAVO: When I realized that, I thought—wait a second, I'm gonna produce for the RZA?
RZA: [Laughs] Yeah, I finally get to be the lead singer!