ComplexCon returns to Long Beach Nov. 6 - 7 with hosts J. Balvin and Kristen Noel Crawley, performances by A$AP Rocky and Turnstile, and more shopping and drops.
Secure your spot while tickets last!
5 On It is a feature that looks at five of the best under-the-radar rap findings from the past week, highlighting new or recently discovered artists, or interesting obscurities.
---
Javon Johnson – "Hermann Park"
Earlier this week, P&P published my conversation with Javon Johnson, a Houston rapper and previous 5 On It entrant who has battled abuse, homelessness, depression—a crucible that forged Johnson's poignant perspectives on religion, society, and creative expression.
One of the strongest moments from Hermann Park, the project that accompanied the interview, its eponymous second song serves as an ode to one of Houston's most popular parks and an axis of memory and decision for Johnson.
"When I was coming up, my mom used to try make my 'family' meet up there and do 'family' shit," Johnson told me. "I became homeless about 2009 at 19 and my shelter was downtown, so I used to take the train there and start rhyming and coming up with shit at the park."
"I've also been stuck at many life crossroads at this park. Many decisions and ideas have been made there that have affected my life. A place for release, peace, and a confessional in a sense. Peace on earth in a polluted, industrial city is hard to find."
The song "Hermann Park" re-enacts Johnson rapping over beat-boxing, replete with city noises and excited background observers.
"I created the track in about 45 minutes," said Johnson of the song. "I had just arrived to Dallas and everyone cleared the crib for a bit, I simply created the moments from beat boxing and rhyming in the park in my head. It came out better than I expected, so I ran with it."
---
Daz Rinko – "Ran"
Memphis rapper Daz Rinko doesn't sound like what you might expect from a Memphis rapper—no discernible Southern drawl as he hops energetically across producer PYRMDPLAZA's future beat thump on recent single "Ran." It's a breath of intriguing (if perhaps not "fresh," since the Internet makes all ideas accessible always) air from one of rap's most storied and pillaged cities, a sign of the inevitable intermingling of ideas and a reminder that it's never what you do but how it's done.
---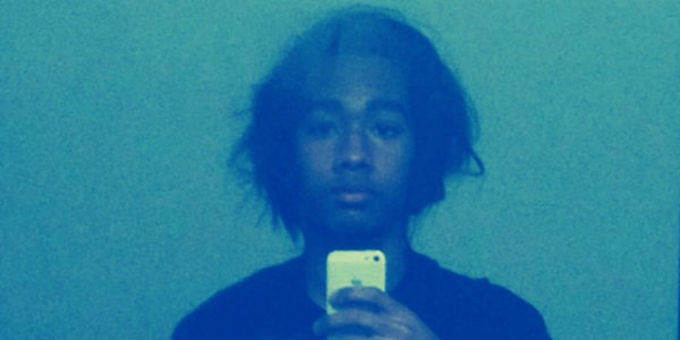 Melrose – "About You"
One of my most frequent critiques of submissions I receive: lack of specificity. Too often, young rappers—well, all rappers, but let's limit the scope for the sake of this column—paint in broad strokes, either in an attempt to connect with a larger group of people or because they lack more pointed things to say.
Some of the best advice I ever received from a writing teacher: we find the general in the specific. When you root larger ideas in particular details, they breathe. You give concepts and feelings a chance to connect to readers or listeners on a deeper level because the audience senses that experience has gifted meaning to these sentiments.
New Orleans-born, Houston-based rapper Melrose understands that precise imagery makes emotional expression more impactful. One part of his tale of unrequited love, "About You," struck my ears: "I would kiss you like on our first date/Galleria by the Smoothie King/Lied to your parents bout church, but you were seein' me/I guess I saw in you what you ain't see in me." Hearing that, everything around it took on different context. Even if this story never happened, it has weight because Melrose provides a window into a moment none of us witnessed. Personal and exact, they're lyrics that would make the right listener say, "I know that place!"
---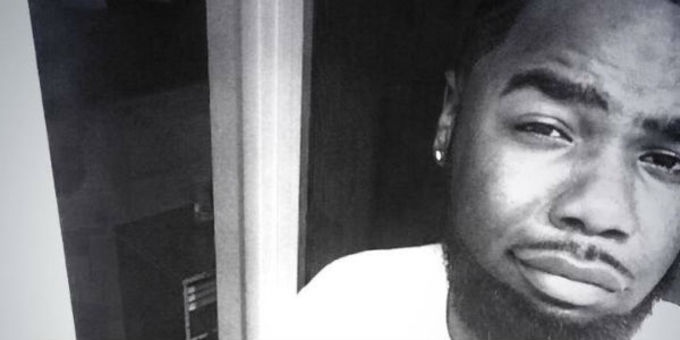 Pizzle – "Untitled"
Another week, another solid outing from a Milwaukee rapper on the rise. Pizzle—previously featured on fellow Milwaukee resident Job Jetson moody anthem for those of us likely to end up weeping in a strip club, "Cheeks"—earns points largely for polish and poise, the sort of rapper who sounds as if he's looked into the future and seen his moment already. He certainly hasn't reached the summit yet, but there's a buoyant confidence to his rapping that grants his stream of confidence reflections, observations, and declarations more weight and believability than those of many of his peers. It's not groundbreaking territory, but "Untitled" is an argument for the importance of poise in an artist's development.
---
Tokyo Trendz – "HiLows"
Virginia rapper Tokyo Trendz's "HiLows" succeeds largely due to the handiwork of producer Gabe Niles, the mind behind one of the year's likely breakout hits, D.R.A.M.'s "Cha Cha." "HiLows" isn't as immediate a "this is stuck in my brain and the only way I can get it out is the sweet release of death" type of beat (at least that's the phrase I search on YouTube to find similar beats), but it points to the budding producer's ability to provide perfect, unusual sound beds for melodic rapping. Trendz doesn't have the distinctive pipes that have made fans and haters of D.R.A.M., but he's an able navigator of Niles' dense beat.