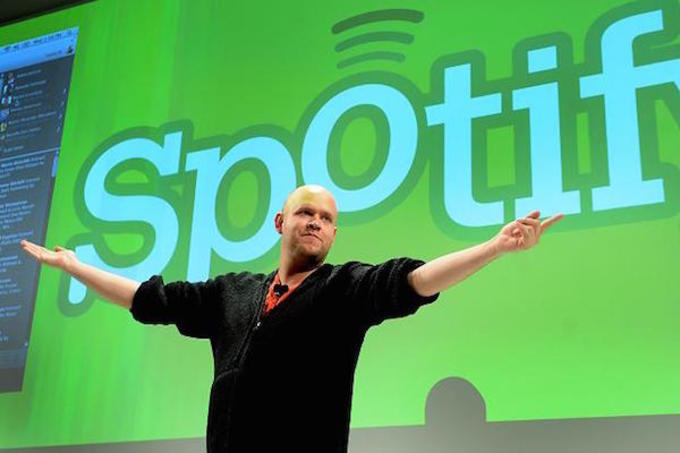 As Tidal crashes (sorry), it seems Spotify is on a path to world domination. A new round of investors will add $400 million to the global company's valuation, for a total worth of $8.4 billion according to a report from Billboard. Spotify, which has not yet made plans for an IPO, has 15 million paying subscribers worldwide, and 45 million who use the app's ad-supported free service.
At $8.4 billion, Spotify dwarfs its closest competitor in the streaming market, Pandora, which is valued at $3.64 billion. The company (which is international) is valued at 1.7 times the U.S. recorded music industry's 2014 revenue, which was $4.9 billion dollars.
The battle for streaming is hardly over, however—Apple is poised to enter the market with a revitalized version of Beats, and musicians globally are speaking out about the limited revenue they see from streaming, seeking to limit the technology's use if they don't see an increase in royalties. Spotify is top dog now, but the streaming market is definitely still in flux.
And after all, as Jezebel reported, some of the Apple store's most popular music apps are those that just scrape the web for free (and illegal) downloads. As Napster, Limewire, and the Pirate Bay have taught us, the more things change, the more people still want to get things for free.
Related: Tidal And The "Artist-First" Myth