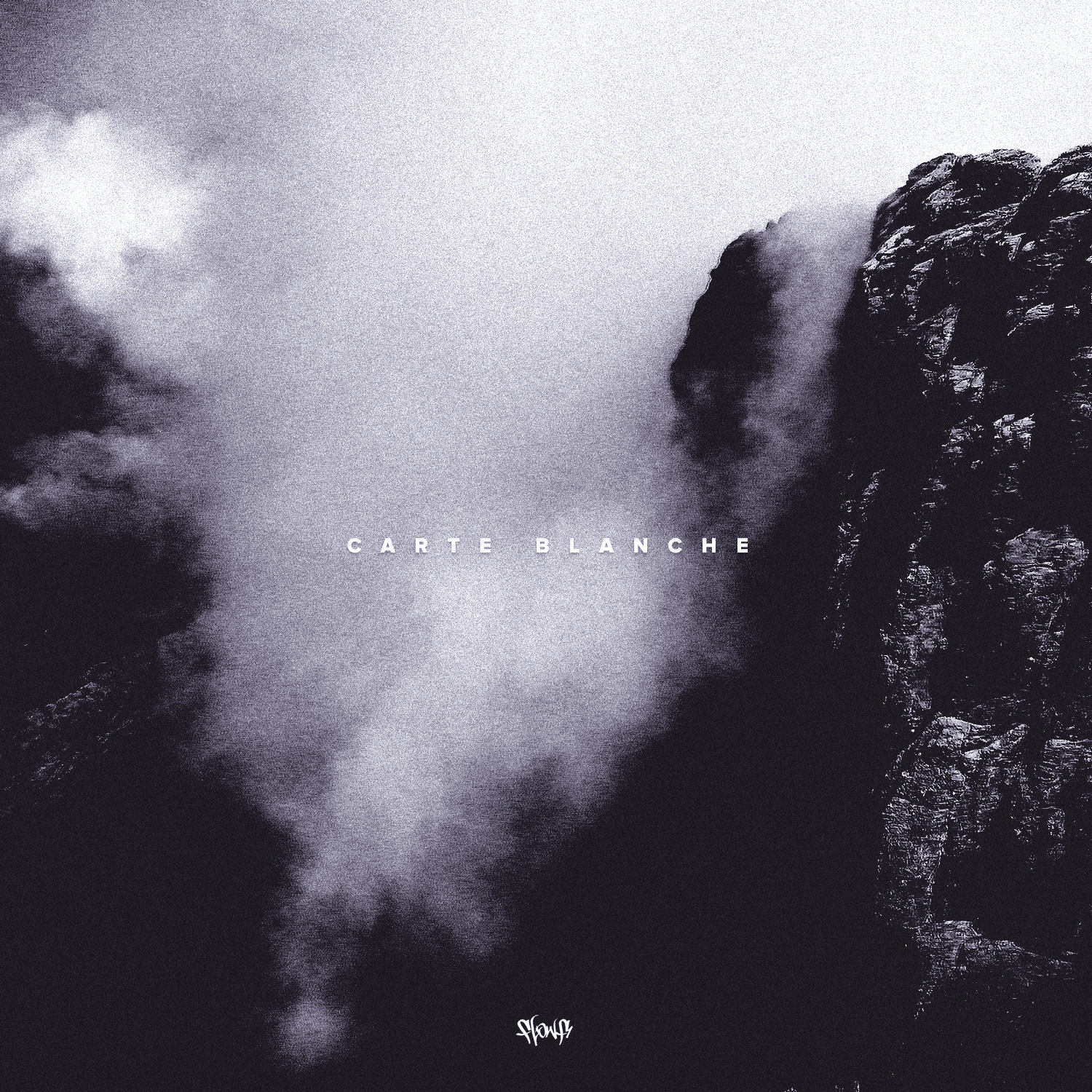 Truly international artists collective Flow-Fi are building something special, and Rvdical The Kid's Carte Blanche album is their newest offering to the world. The producer, who is currently living at home in Benin but hopes to move back to Baltimore, creates without boundaries, and his project is vibrant—hitting the listener with different sounds, styles, and moods at every turn.
Opener "Miles Away" might have you floating away, lost in your deepest thoughts, while "Break It" is a low-key banger, boasting vocals that will be reverberating around your head long after the music has stopped, and bass that will test your speakers to their fullest extent. For more of a live feel, "Funk Me" will transport you to a smoky bar as an old band play funk and blues, while "Skyscrapers" flips a recognizable sample and gives it a whole new life.
The Flow-Fi roster is full of talent from top to bottom, and Rvdical The Kid's Carte Blanche still stands out as one of their best releases yet—cohesive, packed with ideas, and totally unmissable. Listen on Flow-Fi's website here or via the player below while you read Rvdical's thoughts on the EP, inspirations, and dreams for the future.
---
Where did you make Carte Blanche and over what period of time?
I started working on Carte Blanche around October of last year, after I left the US for my home country Benin. It was initially meant to be a four track EP to be released in December as a thank you for all the support I received after my laptop was stolen. But the label decided it would be in my best interest to make it a full album release. The date was moved back, I worked on more tracks and made a more cohesive project. So I'd say I made it over a period of five months.
What does it mean to you to release a full project as opposed to singles/remixes?
Working on a project means having a vision and gearing all your efforts towards achieving that vision. So every track I work on, every sound I pick or design needs to fit into my vision. While this can be fun, it can be very frustrating. But working through such frustrations is what makes you successful as an artist. So releasing a project really means growing and maturing as an artist and presenting your audience with a packaged result of your growth. Very exciting, to say the least.
When I think about our power to create I think of huge imposing mountains, reaching to the skies. It really is limitless and should have no boundaries.
Can you explain the title and artwork and how that relates to your vision for this project?
For starters, the words "Carte Blanche" is French for "Blank Check," which means to have complete freedom to act as one wishes. I feel that when you decide to become an artist you are given carte blanche to create as you wish. Because it is your art, how you choose to express it and to present it to your audience is entirely up to you. With this project I am trying to tell everyone out there trying to create that they have complete freedom to do so however they want to, as long as it brings them joy and as long as its sincere and genuine.
The artwork is how I visualize Carte Blanche. When I think about our power to create I think of huge imposing mountains, reaching to the skies. It really is limitless and should have no boundaries.
How would you describe your sound, and what music/artists have influenced it?
I don't think I have a sound as of yet! Some people might beg to differ though. One thing I do know is I'm a huge fan of big drums and complex percussive rhythms drawing from my African background. I grew up listening to a lot of Fela Kuti who is easily one of the greatest musicians of all time, and his use of percussion is something I think about a lot when working on music.
I am also a sucker for Eastern music. I remember listening to Chase & Status' "Eastern Jam" in my car back in 2010 and completely losing it, that song changed my life. Also Butter by Hudson Mohawke inspires me a lot to create without boundaries, makes me realize that I can literally do whatever I want musically. I can go on about my influences but those are just a few noteworthy ones.
Can you talk a little about Flow-Fi, and the importance of being part of the collective.
Flow-Fi is just great man, a label/collective with some of the most forward thinking producers in the game. Unlike many collectives of the sort we are not based in a particular city, it's a result of a collaborative effort between three producers who live worlds apart (Australia, NJ and LA). Right now we have artists from all over the world, from Australia to Africa—talk about being truly worldwide! Of course this sometimes poses a little bit of a challenge, but we have been able to achieve a lot over the past year and are looking forward to growing with our listeners and we strive to bring you nothing but the best music.
Being part of such a movement means a great deal for me, because for five plus years I had been producing music entirely on my own with no connection to the outside world. Finding a team of like minded people who not only made amazing music but also have the same aspirations, goals, respect and love for music as I do is easily top five things thats happened for me in the past few years. We have been able to grow together and help each through good and bad times.
I just really want to make people feel the joy I get from making music and hopefully inspire them to achieve whatever they want to.
There are a lot of producers/artists who are blowing up from Soundcloud at the moment —do you have any strong thoughts on the platform, and whether you think they have artist's best interests in mind?
Soundcloud changed my life, changed the lives of many artists, and completely changed the game. Artists are getting record deals and major placements just from posting music on Soundcloud. Artists are touring the world just from their Soundcloud which is amazing.
Even though its a huge success, there have been some recent changes that are pretty questionable. They rolled out a new update for the mobile application last year which frankly is practically useless for artists. There was the deal they signed with UMG which really encroaches on our freedom to create. Clearly there are legal issues that we do not know of and Soundcloud might have their hands tied, but I hope they work through these issues and make it a more conducive platform for artists.
Where would you like to be with your music by the end of 2015?
On top of the world, that would be nice. But more realistically, I want move back to the US, Baltimore specifically, and work on growing the beat scene out there. I'd like to organize shows and Beat workshops not only in Baltimore but around the US. I just really want to make people feel the joy I get from making music and hopefully inspire them to achieve whatever they want to.
---