'I Had to Prove Myself': Big Sean on 'Dark Sky Paradise' 5 Years Later
Five years ago today, Big Sean proved himself on 'Dark Sky Paradise.' He speaks with Complex about the album's importance.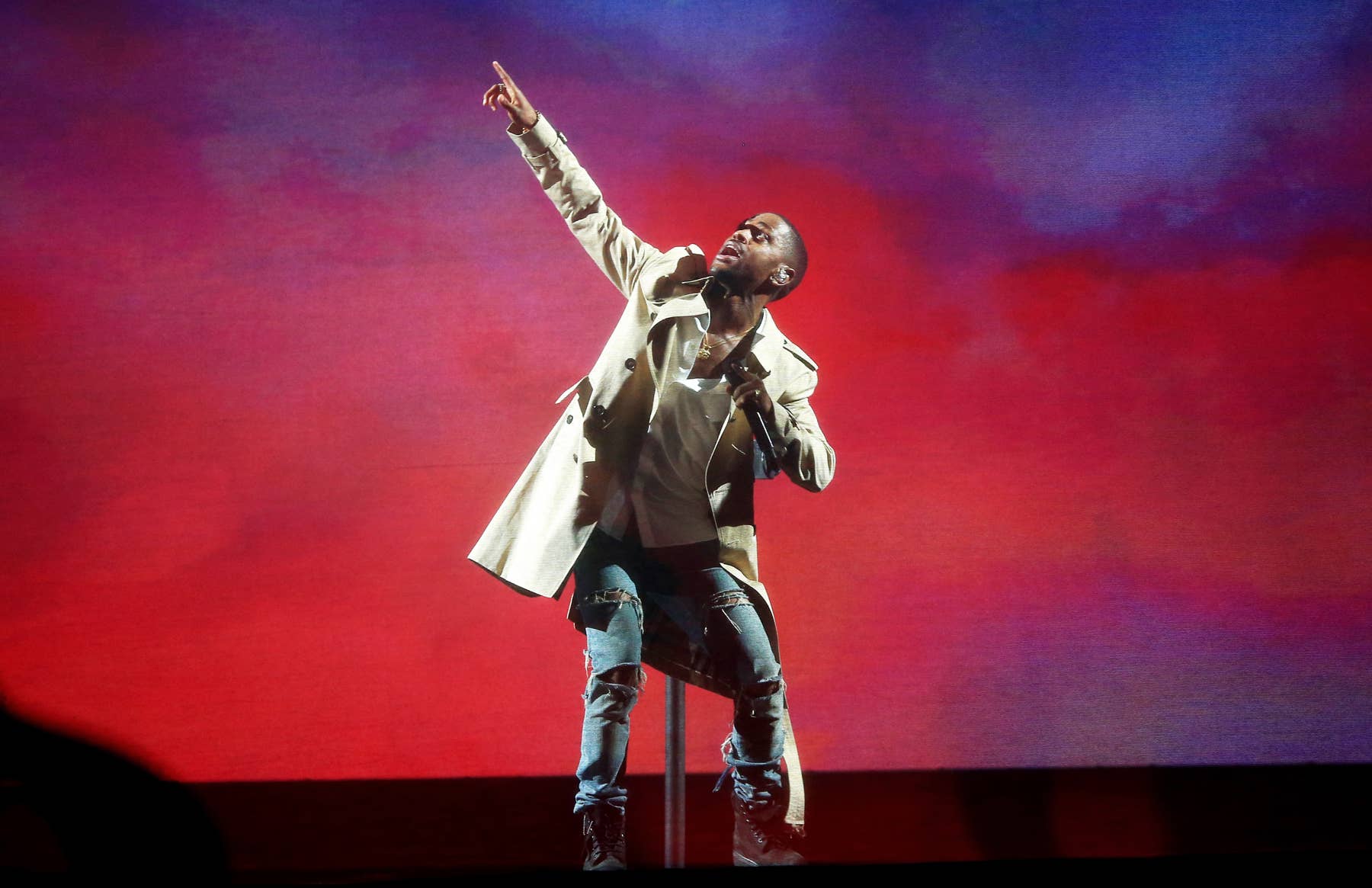 Getty
Image via Getty/Christopher Polk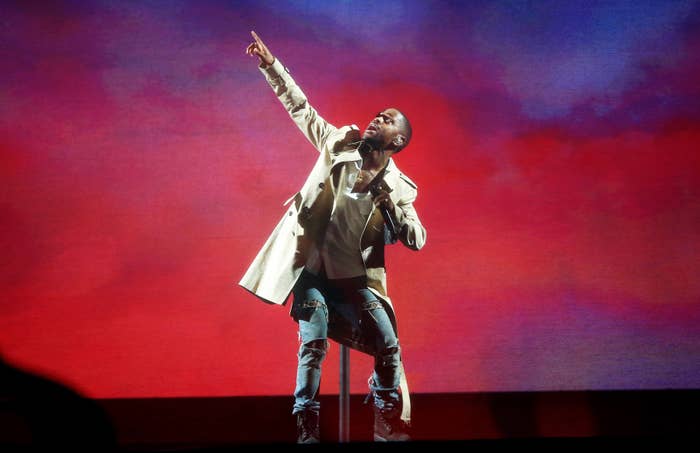 You can't have a complete conversation about the last decade of rap without bringing up Big Sean's name. His "Supa Dupa" flow inspired countless rappers in the early 2010s—even Drake had to give credit where it was due. But by the middle of the decade, he had yet to master the full-length format. He had two albums under his belt, but the Detroit rapper was most well-known for singles like the Nicki Minaj-assisted "A$$" and G.O.O.D. Music's "Clique." It wasn't until 2015's Dark Sky Paradise that Sean broke through his own barrier, and figured out how to harness the magic of his singles throughout a complete album. It's now been five years since the release of Big Sean's third studio album, and it stands as his best full-length project to date.
Prior to DSP's arrival, Big Sean had something to prove. "I was in a place of feeling like I had to prove myself," he tells Complex on the five-year anniversary. "Before that, some people were starting to count me out." His previous albums were both received well, each debuting at No. 3 on the Billboard 200, but they weren't bulletproof. Some critics faulted Finally Famous for gimmicky one-liners on songs like "I Do It," and Hall of Fame swung the other direction, at the expense of feeling dulled down and humorless at times. Going into the creation of Dark Sky Paradise, Big Sean says he set out to "make an album that I thought people needed to hear and was an accurate representation of me and what I was going through at that time."
"It will for sure go down as one of my best albums ever, for one of the top albums of that year."
"My life was literally a Dark Sky Paradise. I was going through a lot of darkness that I had never experienced before while seeing a level of success I had been working for my whole life," he recalls, noting significant moments in his personal life including a fall-out with one of his best friends over business issues and the death of his grandmother ("she was the backbone of the family"). "I was 26-years-old, I was becoming a man, and going through a lot of life lessons," he adds. "I wanted to share my experience, relate to people, and feel proud of the work I had done. I also didn't give a fuck about anything else at that time except being the best and putting my best foot forward." 
Big Sean exceeded his goals on his third studio album. The 12-track project acted as the best of both his worlds, combining the playfulness of Finally Famous with the intensity of Hall of Fame. "I Don't Fuck With You" was an clear standout that reflected the fun and lighthearted tone of his first album. With a catchy chorus that was inspired by his personal life, Sean created a college campus anthem. "Play No Games," with Chris Brown and Ty Dolla $ign was another playful record that appealed to the melodic rap fan. The music video, which parodied the Martin show, further demonstrated Sean's free-spirited side and leveraged nostalgia to draw listeners in. Then there was "Blessings" featuring Drake, which had wide-ranging appeal. The record was simplistic and wholesome in terms of its message, but its impact was far greater (the track became a viral moment after Steph Curry's daughter, Riley sang it during a televised NBA conference, and "blessed" became one of the most searched words on Google Trends at the time).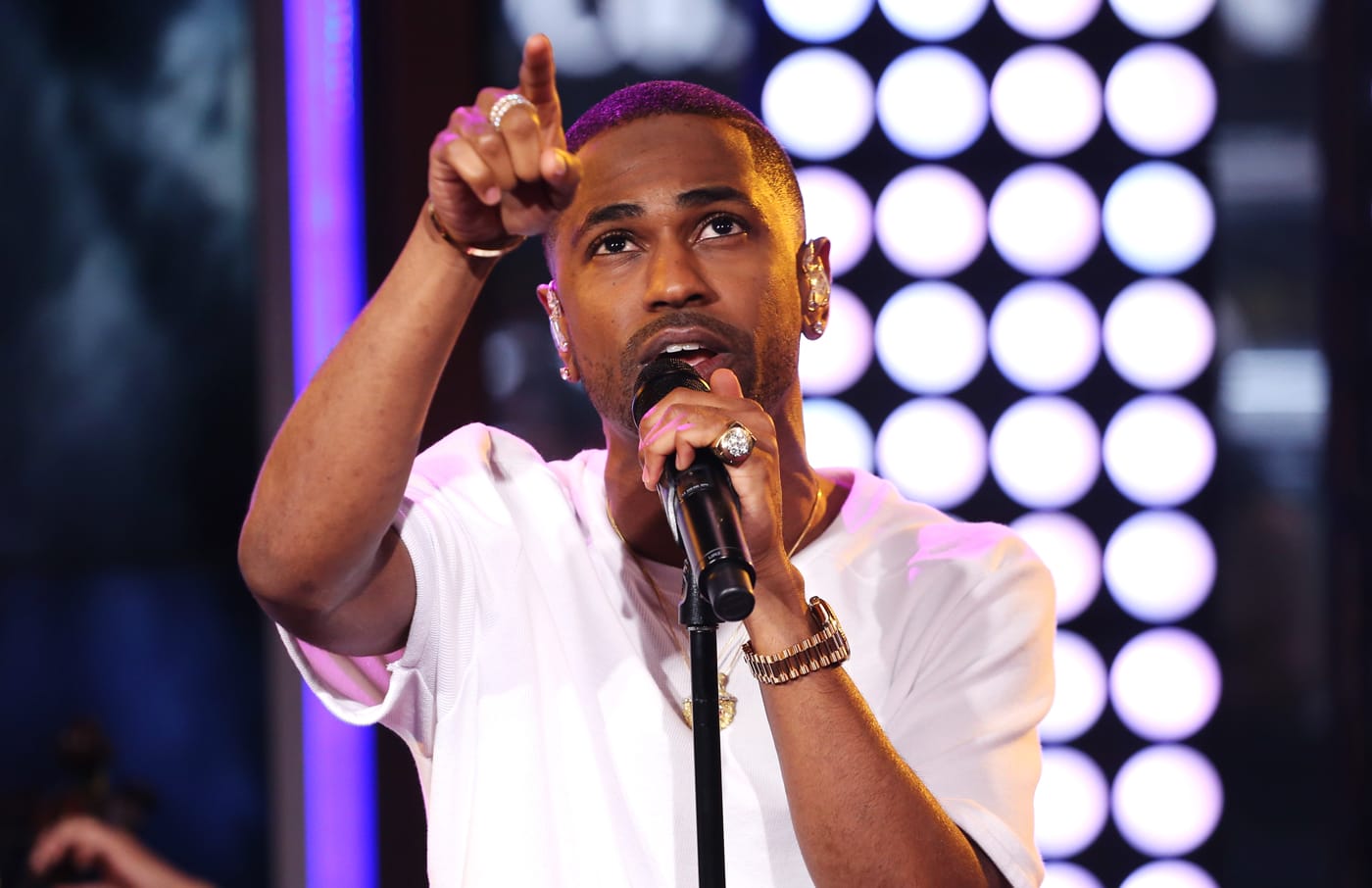 The serious side that Sean showed on Hall of Fame was also sprinkled throughout DSP. The intro, "Dark Sky (Skyscrapers)," was a grim and honest preview of what he would cover on the rest of the project: breakups, family struggles, and finding his place in the rap game. "All Your Fault," the third collaboration to come from Sean and Kanye West, was another showstopper. It wasn't quite as somber in terms of the lyricism that was heard on Hall of Fame, but the back-and-forth between the two, along with Travis Scott's menacing production, showed Big Sean's talents in a light that we hadn't seen before. 
"Paradise" was another important record that demonstrated Sean's growing skills as an MC. The track's rapid-fire flow on the second verse was recorded the night the album was due. "The night my album was due, we were done and I was debating putting the song 'Paradise' on the album," he reveals. "I said, 'I'm about to do a second verse to 'Paradise.'' We were all so tired and I had to go to San Diego that night for a club show. People kept telling me I was tripping until I started laying the verse. The whole room was blown away and so excited. I did 75 percent of that verse before my show, came back at like 5 a.m. to finish it, and then turned the album in. Wild times." 
DSP was anchored by a handful of hits, but Big Sean's best writing came on sentimental tracks like "One Man Can Change the World." On the record, Sean discussed his grandmother's passing. Moments like that validated his position as a truth-teller. 
"It impacted rap by being a well-rounded body of work that had a lot of different sounds, elements and vibes that meshed well together, without sounding the same," Big Sean says now, reflecting on the record. By blending both elements from his first two albums, he found his sweet spot, creating a balance on Dark Sky Paradise that better represented his strengths as an artist. It was comical and witty, while also honest and dark.
On July 24, 2019, Big Sean began the rollout for his forthcoming solo project. In preparation, he dropped three singles, "Overtime," "Single Again" with Jhene Aiko, and "Bezerk" featuring ASAP Ferg and Hit-Boy. The singles stirred up some buzz on social media, but also brought up questions on the direction of his upcoming album. What can we expect? Do these songs represent the tone of the album? Will he return to the formula that made Dark Sky Paradise so good?
He says that while he isn't looking to recreate Dark Sky Paradise per se, his next project will "feel like a continuation of [DSP and my Detroit mixtape] in some ways." Some fans predict that the next album will arrive sometime before his performance at Coachella 2020. So, as he makes final adjustments and fans anticipate its release, we can't help but hope the new album pulls from the best that DSP had to offer.

"[Dark Sky Paradise] will for sure go down as one of my best albums ever, and one of the top albums of that year," Big Sean says now. "It was one of the first albums to go platinum off of streaming. I remember there wasn't a place I walked into that wasn't playing something from that album. It was my honesty, truth and soul, and still has a presence to this day. I hope the people who heard it were the ones that needed it and that it empowered them to go further!"