Meek Mill Says He Failed a Drug Test Because of....Protein Shakes
Meek is due back in court next week.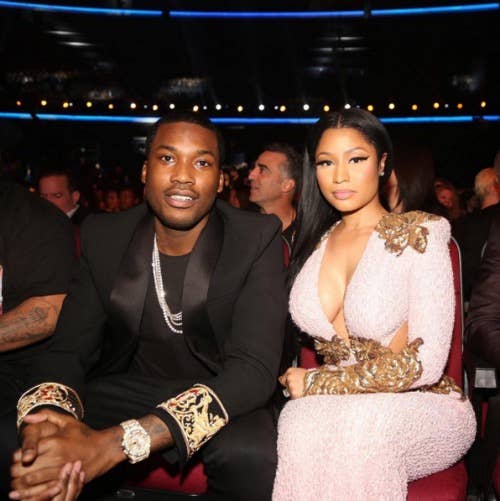 While Meek Mill won't be back in court until next week, some details about his appearance yesterday are starting to come out. We already knew that Nicki Minaj testified on Meek's behalf, but now TMZ is reporting she told a judge that Meek doesn't use drugs.
According to the report, Meek failed a drug test when he turned in a sample that was actually just cold water instead of pee. Meek said that his pee looks like that because he was a bodybuilder and is constantly drinking protein shakes. Nicki backed up Meek's story, but the judge reportedly wasn't totally buying it. It was originally reported that Meek was brought into court for violating his travel restrictions, but it looks like it goes past that. We'll continue to update as this story develops.