 XXXTentacion has been accused of stealing an artist's design and using it on merchandise. An artist known on Instagram as @wehadnoidea alleges that an image he shared of an original XXXTentacion portrait ended up on an official X hoodie sold via the Revenge website, despite the image not having been cleared by the artist beforehand.
@wehadnoidea first shared the portrait in May, prompting a supportive comment from X's official lnstagram account. Speaking with Spin Monday, @wehadnoidea said that he and X then started talking via Direct Message. Though alleged messages from X, obtained by Spin, show that compensation was on the table at the beginning of their conversations, the tone later changed.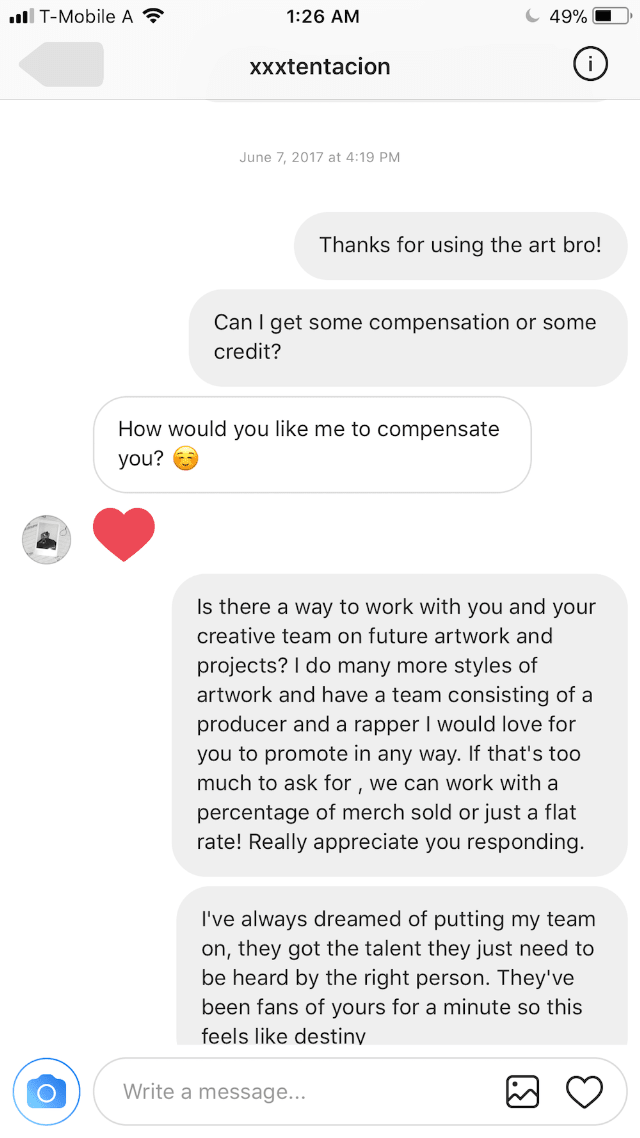 The artist also spoke with the Revenge Instagram account via DM and responded to X's Instagram Stories. During one alleged exchange with X, @wehadnoidea was told "take care of yourself."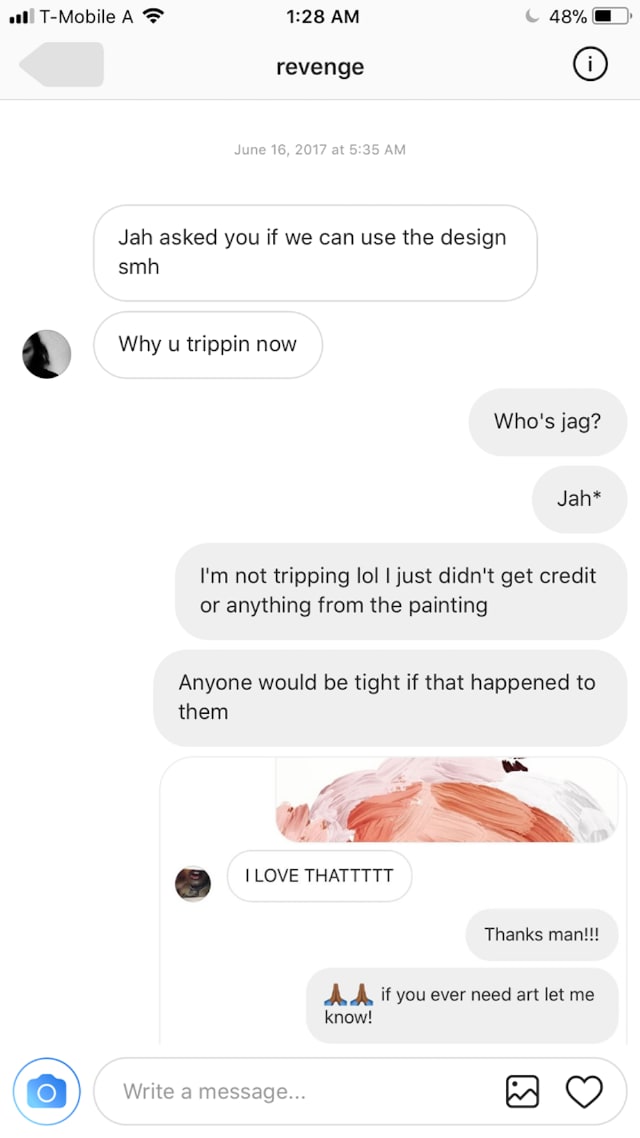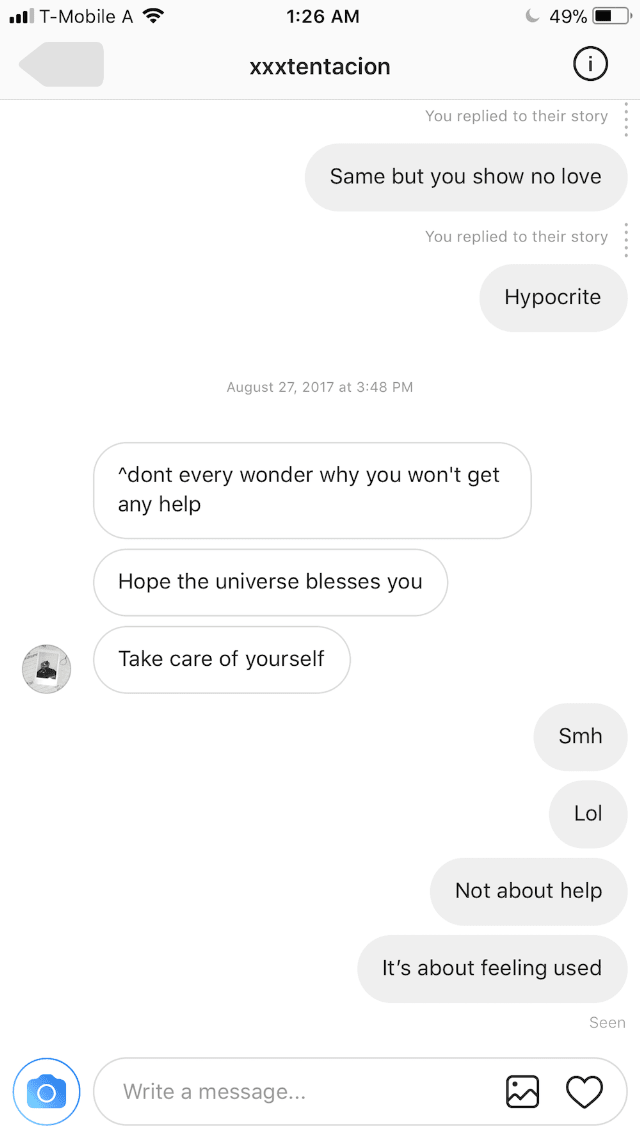 The Revenge website is currently not accessible, but @wehadnoidea (now blocked by X on Instagram) shared a screenshot alleging to show—in the upper right—the hoodie in question being resold: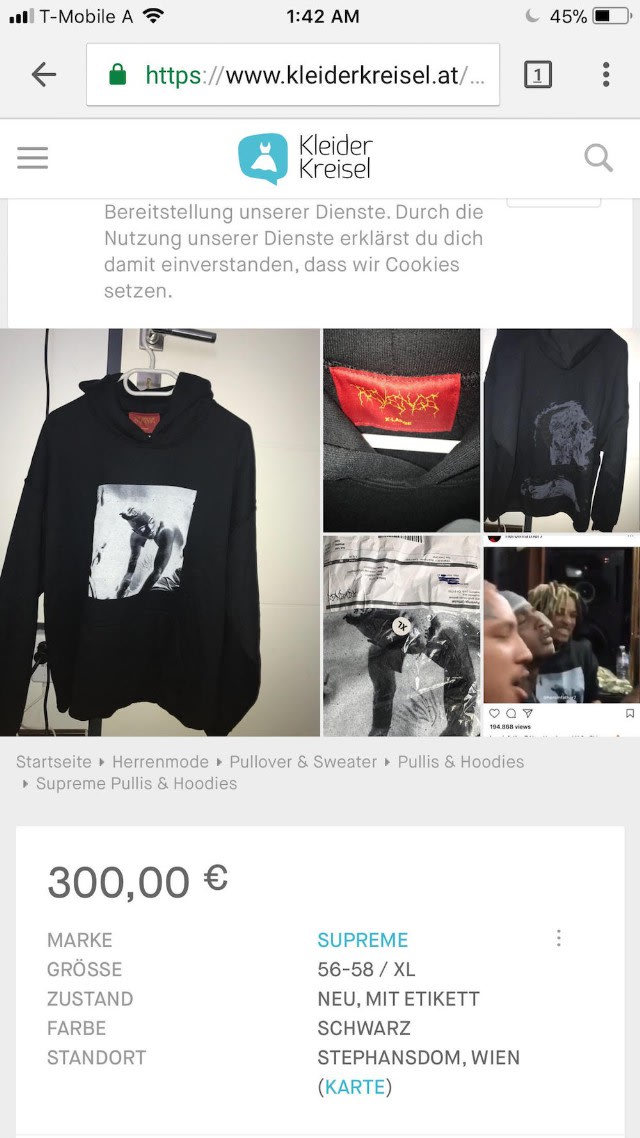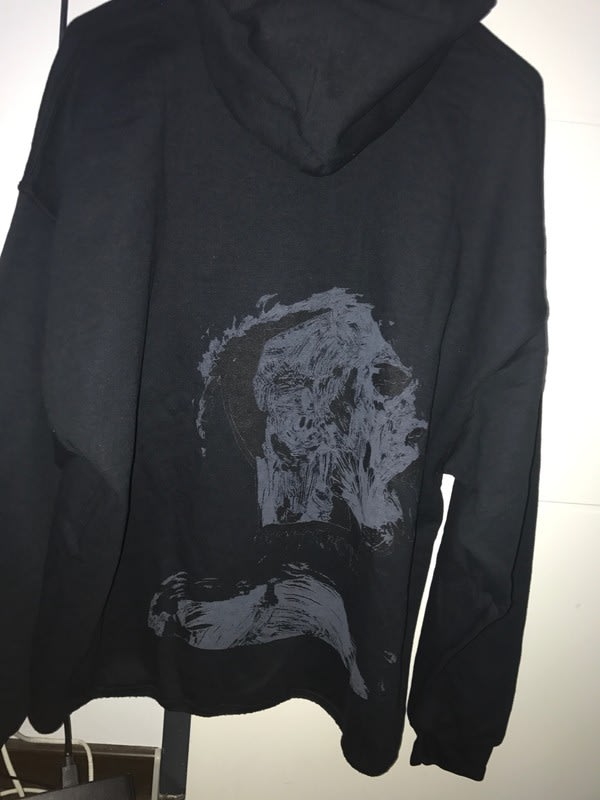 @wehadnoidea previously addressed the incident on Instagram, advising other artists to always watermark their creations when sharing them on social media. "Fight for your work," he said, sharing a new version of the X portrait. "I didn't in this case and it bothers me still. I have countless of people who aren't major artist that buy my work, and to them I thank you."
The artist, who's now reportedly considering legal action, has chosen not to reveal his name due to "fear of online retribution." Reps for XXXTentacion did not immediately respond to Complex's request for comment.