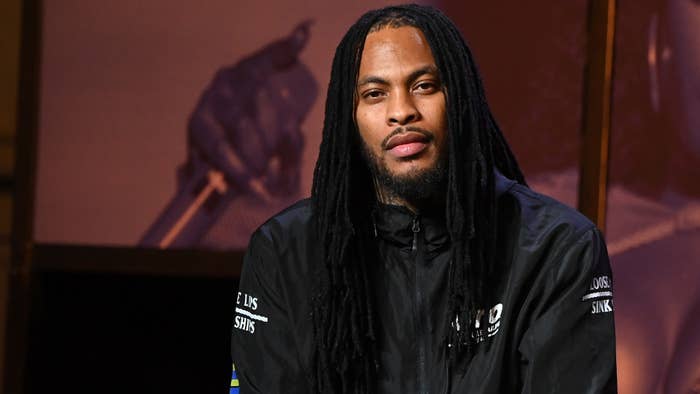 Waka Flocka has addressed the attention being placed on a recent twerking-centered stage moment during which he told an audience "I need some chocolate on stage."
The footage in question, seen below, shows Waka standing on a stage's DJ booth, mic in hand, as an assortment of fans dance around him. The brief clip comes to an end almost immediately after Waka's remark, which was met with cheers from members of the audience.
"Hey, I need some chocolate on stage, man," the Flockaveli artist said as the music, which included a portion of French Montana's "Pop That," came to a pause.
It's unclear from the footage when, exactly, the performance in question took place. Waka, however, has multiple upcoming dates on his schedule, including stops in Atlanta, Nashville, and Arlington. In a comment on the above-embedded post, Waka pointed out the intended inclusivity of his remark.  
"Imagine tryna be a good person and be inclusive to all?…,. Imagine?" he wrote, ultimately drawing more than 35,000 likes.

In an IG post shared Tuesday, Waka again appeared to reference the remark:
Back in February, Waka took to social media to let fans know he was "fresh outta retirement." He also enlisted the opinions of fans when asking for input on who he should work with next, asking them to name the artists and producers with whom they'd like to see him collaborate.