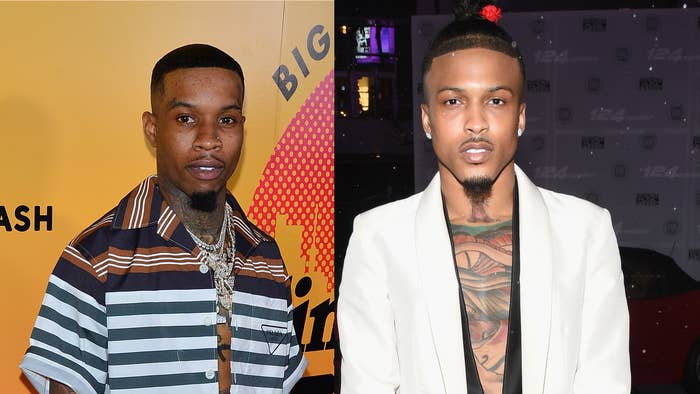 Tory Lanez has reportedly been ordered to house arrest ahead of the start of a trial in connection with a 2020 shooting incident in which he's accused of shooting Megan Thee Stallion.
Per a report from TMZ, a court hearing on Wednesday in the Los Angeles area resulted in the order, which is said to have been spurred by a separate alleged incident involving August Alsina. As reported last month, the Los Angeles District Attorney's Office previously confirmed to Complex that it was investigating an alleged fight between Lanez and Alsina. The latter has alleged that Lanez assaulted him.
As for the aforementioned trial, which revolves around an alleged shooting incident in which Megan Thee Stallion was injured, it was initially slated to begin in September but, according to Rolling Stone, was delayed until later this year. Per the latest, the trial is now set to begin on Nov. 28.
In October 2020, Lanez was charged with what was then described by the Los Angeles D.A.'s office as "assaulting a female friend in the Hollywood Hills area" in July.
"If convicted as charged, the defendant faces a possible maximum sentence of 22 years and eight months in state prison," the D.A.'s office said at the time.
Specifically, Lanez was initially charged with multiple felony counts including assault with a semiautomatic firearm, personal use of a firearm, and carrying a loaded and unregistered firearm in a vehicle.
"I want him to go to jail," Megan told Rolling Stone earlier this year when speaking about the case.