If you've been following THEY. since they broke through with the excellent "Motley Crew" back in 2015, then the diverse sonic flourishes found on their new Fireside project won't be a surprise.
The new six-track EP, as the Los Angeles-based genre-hopping duo explained, is a celebration of their collaborative spirit. Across the six tracks, THEY. assembled a top-tier assortment of contributors including Vic Mensa, Ty Dolla Sign, and Wiz Khalifa on the single "What I Know Now."
To celebrate Fireside's release, Dante Jones and Drew Love invited select guests to a mansion in Los Angeles to celebrate the project's streaming launch the right way: with booze, dabs, and s'mores. They also gifted attendees with a semi-acoustic performance.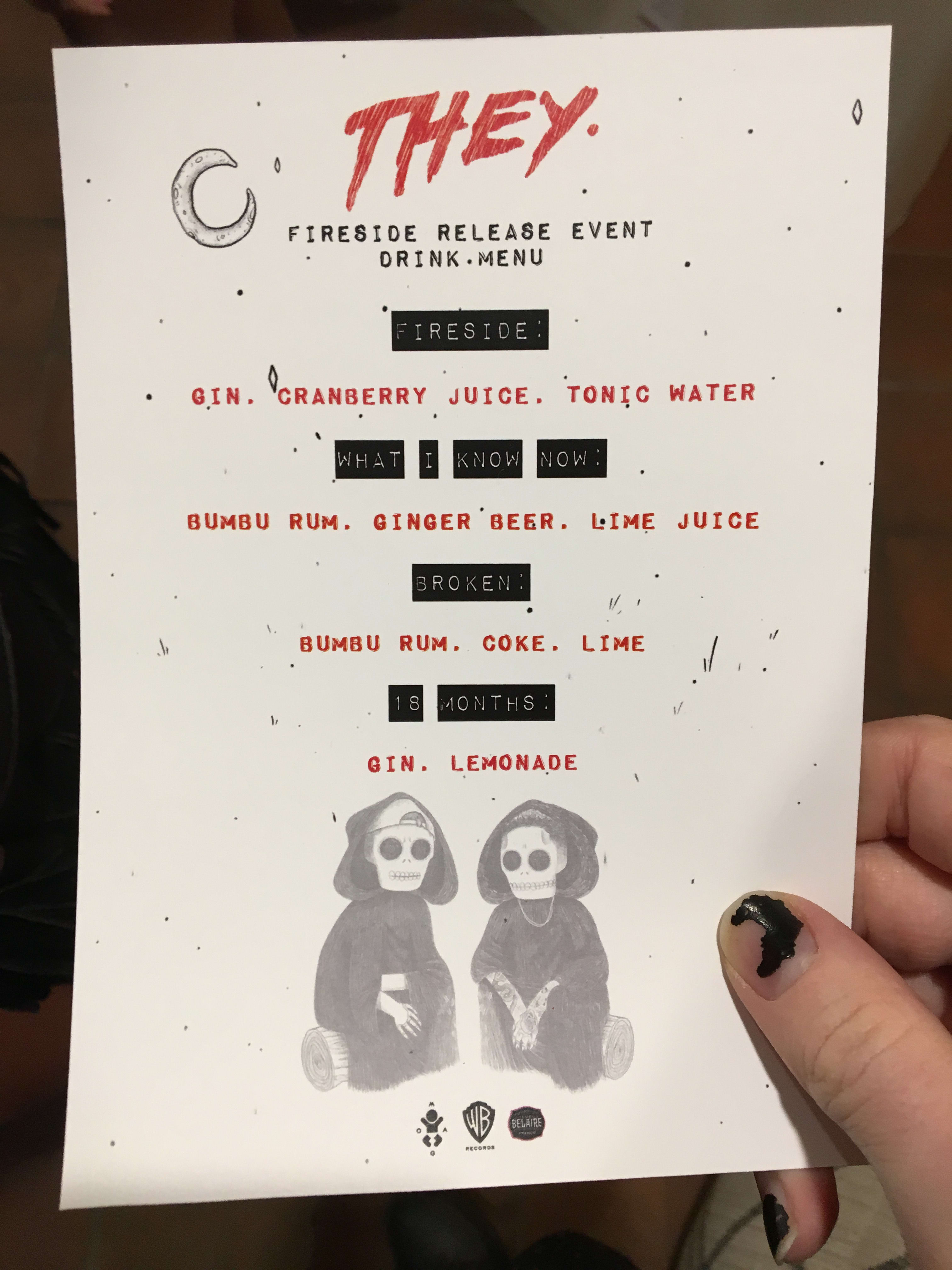 Speaking with Complex last month on how their sound served as an arguable precursor to the rise of rock-influenced artists like Lil Uzi Vert, Drew Love said he's happy to see that sound still extending its reach. "We came into this game 2-3 years ago, and Dante and I think we were one of the first to mix grunge and R&B together," he said at the time. "Since then a lot of newer artists have kind of hopped on that wave and ran off with it. Not to say that they're stealing or that we created this sound, but I think we were one of the first to do it. I think we were a little ahead of our time in that regard, but I love to see the blend of grunge and R&B is sustaining itself. You see acts like Juice WRLD and Lil Uzi Vert kind of implement that into their sound. I'm glad that this sound is still going."
Stream Fireside below via Apple Music, but only if you're into shit that is very good indeed: