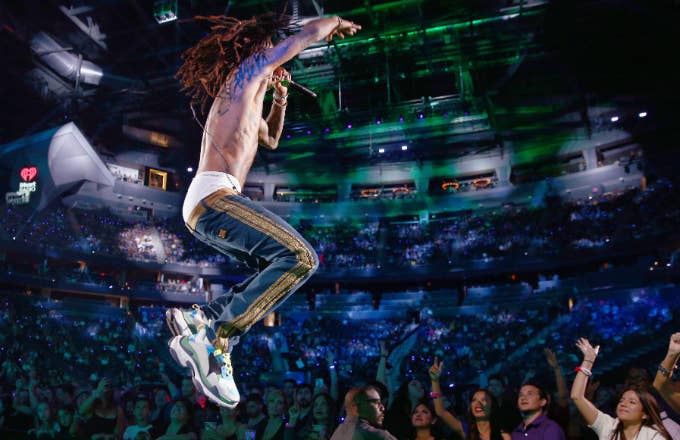 Fresh off dropping a SR3MM-celebrating Rae Sremmurd video and chilling with giantesses alongside Wiz Khalifa for the "Hopeless Romantic" clip, Swae Lee has announced that a new solo EP is on the way.
In a tweet that's since been deleted, Lee said that a "Swae Lee solo EP" was "coming soon." Though the tweet was quickly removed, r/hiphopheads got a screenshot and the news is already spreading.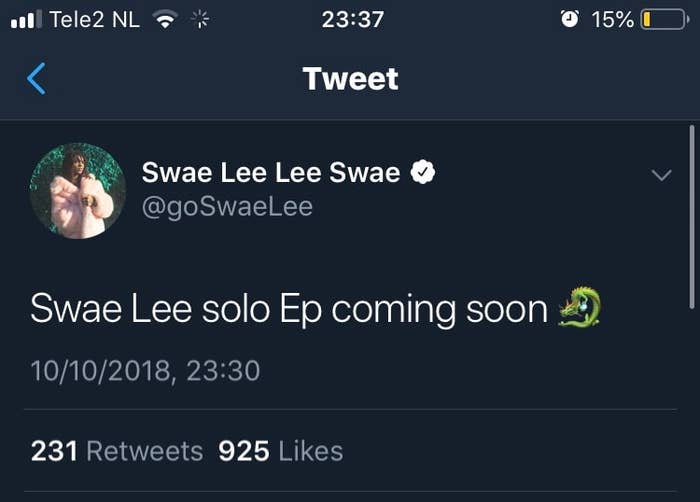 Both Swae Lee and Slim Jxmmi made their respective solo debuts within the three-part SR3MM album. The triple-strength effort included a traditional Rae Sremmurd release, Jxmmi's Jxmtro, and Lee's Swaecation. For its lone non-Sremmurd feature, the nine-track Swaecation enlisted Young Thug on the Mike Will-assisted "Offshore."
Speaking on his writing process with Interview last month, Swae Lee attributed his late-rise sleeping schedule to his recent studio sessions. "The studio is the reason I've been missing all these breakfasts," Lee, who wakes up around 4:00 p.m. on any given day, said. "I roll up there with two bad bitches and a couple bodyguards depending on if it's a high-security studio. I like to have a slumber party in there, going through an ounce, making music with the greatest producer in the world, Mike Will Made It."
Aside from SR3MM and Swaecation, this year has included a full slate of Lee collabs with other artists including Post Malone, Rich the Kid, Travis Scott, Camila Cabello, and Nicki Minaj. Will any of those turn up on the just-announced untitled solo EP? If 2018's breakneck pace continues, we'll probably find out soon enough.