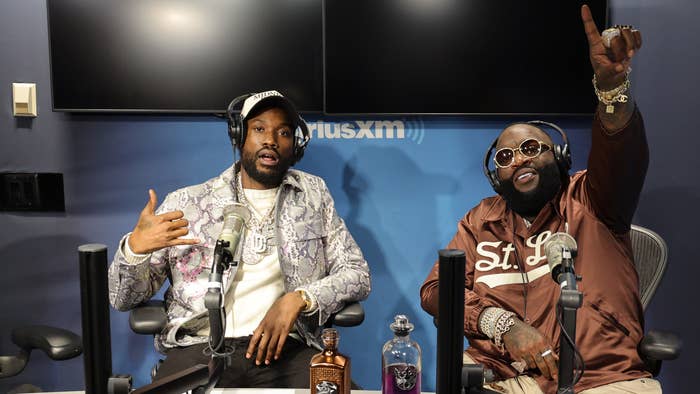 Ahead of the release of their joint album Too Good to Be True, Rick Ross and Meek Mill are giving fans a shot at winning $50,000.
The sweepstakes is now live and does not require a purchase for entry. Among the rules of the sweepstakes are that entrants must be at least 18 years of age to participate, only one entry is allowed per individual, and the whole thing wraps up on Nov. 16.
A winner for the prize will be chosen at random, with an official drawing date set to be announced in the coming days. To enter, prospective winners are required to put in their "seven lucky numbers" and pre-save the aforementioned Too Good to Be True album.
Rozay and Meek's collab album is set for release this coming Friday through Maybach Music and Gamma. Leading the charge for the duo was the flagship single "Shaq & Kobe," the release of which was followed by an official remix featuring Shaquille O'Neal himself.
"Lyrical Eazy," boasting a Jay-Z sample, was released in October alongside a video helmed by Kid Art.
The two recently appeared together on an episode of Complex's GOAT Talk series, resulting in a discussion spanning from the indisputable greatness of Michael Jordan to the indisputable washedness of Elon Musk and Mark Zuckerberg.
The episode also brought with it the birth of a new meme, as seen below.