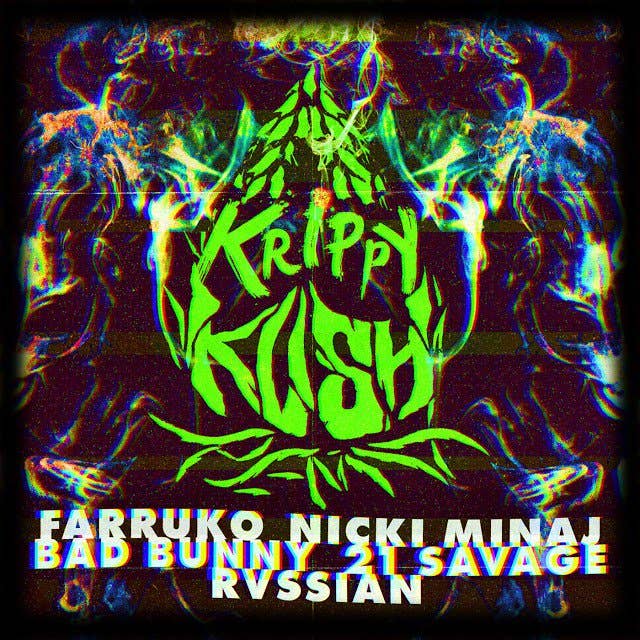 Nicki Minaj and 21 Savage gifted the "Krippy Kush" remix with some quotable verses Tuesday. The two joined Farruko, Bad Bunny, and Rvssian for the Beats 1-premiered rework of the TrapXFicante cut, which is sure to help millions of Americans get through any upcoming Thanksgiving nonsense with their sanity vaguely intact.
Nicki opens the remix with some throne ownership reassurance, explaining how her "wordplay" has the competition stepping up their pen game ahead of her hotly anticipated new album:
You ain't on my throne, ain't even a seat away/But thanks to Nicki all these new bitches can see the way
For 21's contribution, he detailed being kicked back in a Maybach and urged anyone who owes him money to pay up because he cuts exactly zero slack:
In a Maybach, and I'm laid-back/Put a bullet hole in your wave cap/You better pay me now, I don't cut slack/All these VVS' make you upset
"I am so happy for the support we have received with the song," Farruko, whose European tour kicks off Nov. 24, said in a statement. "We never expected it to become so viral but the good thing is that we showed that Latin trap is here to stay, redefine the urban genre, and even capture the attention of the general market." The inclusion of Nicki and 21 on the track's remix, Farruko added, proves there are "no limits" to where he can take his music.