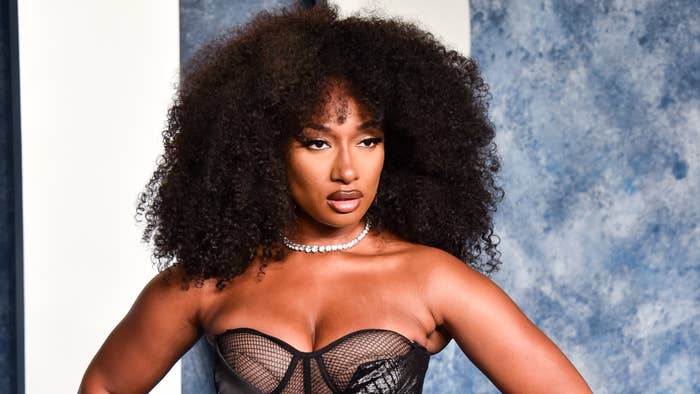 In a new cover feature, Megan Thee Stallion speaks publicly for the "final time" about the Tory Lanez shooting case.
As previously reported, Lanez was found guilty in December of assault in connection with a 2020 shooting that wounded Megan. The shooting became the subject of constant news coverage, not to mention persistent misinformation, for more than two years.
"You showed incredible courage and vulnerability with your testimony despite repeated and grotesque attacks that you did not deserve," Los Angeles County District Attorney George Gascón said in a statement to Megan on Lanez's conviction in December, adding that the Grammy-winning artist had been met with "unjust and despicable scrutiny" in connection with the case.
In the new Elle feature, as told to Evette Dionne, Megan noted that she doesn't want to call herself "a victim;" instead, she explained, she views herself "as a survivor" after living through "the unimaginable." Early into the piece, Megan asks readers to imagine how it would feel to be "called a liar" on a daily basis for years, particularly from someone you once trusted.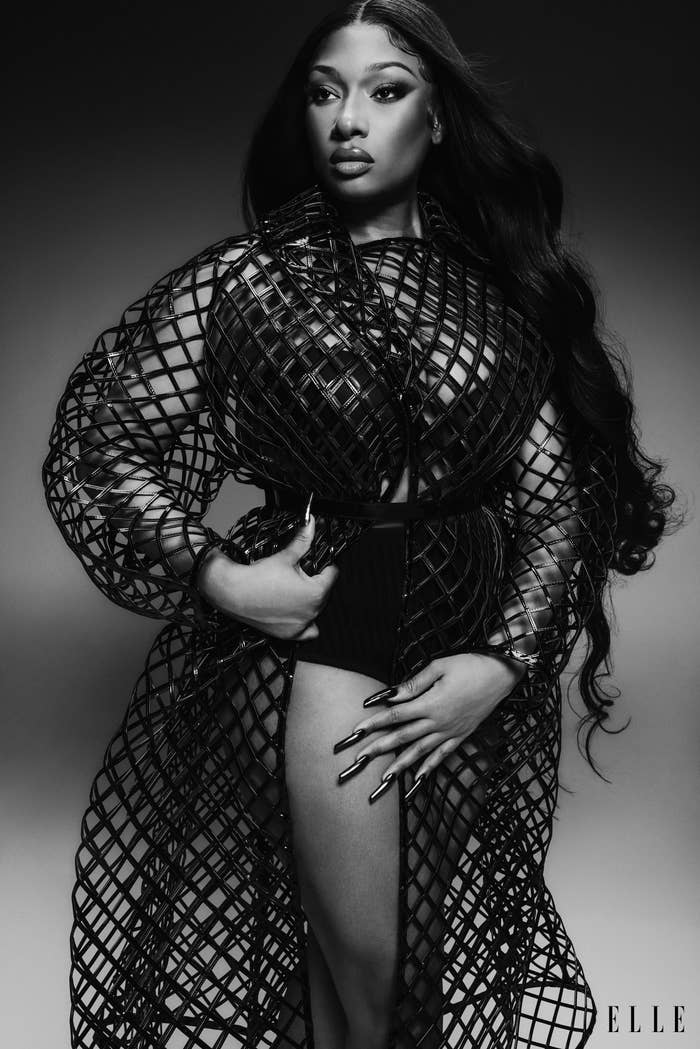 Deeper into the piece, Megan reflected on how some her peers in the industry joined in on the conspiracy theories and memes—"Instead of condemning any form of violence against a woman, these individuals tried to justify my attackers actions"—and stated that she at first wanted to handle all of this away from the public eye.
"That was my intention, but once my attacker made it public, everything changed," Megan said. "By the time I identified my attacker, I was completely drained."
In an especially vulnerable moment in the feature, Megan addressed the assumptions many leveled at her in the immediate aftermath of the shooting, namely that she was doing fine just because she was seen continuing to release music and being active on social media. The truth, Megan said, was that she "started falling into a depression" and "didn't feel like making music."
These days, Megan is in a better place—thanks in large part, she explains, to prayer and journaling.
Elsewhere, Megan also thanked fans for their continued support and closed out with a special message for anyone else who has faced similar violence in their lives.
"You can continue to write beautiful, new chapters to your life story," she said.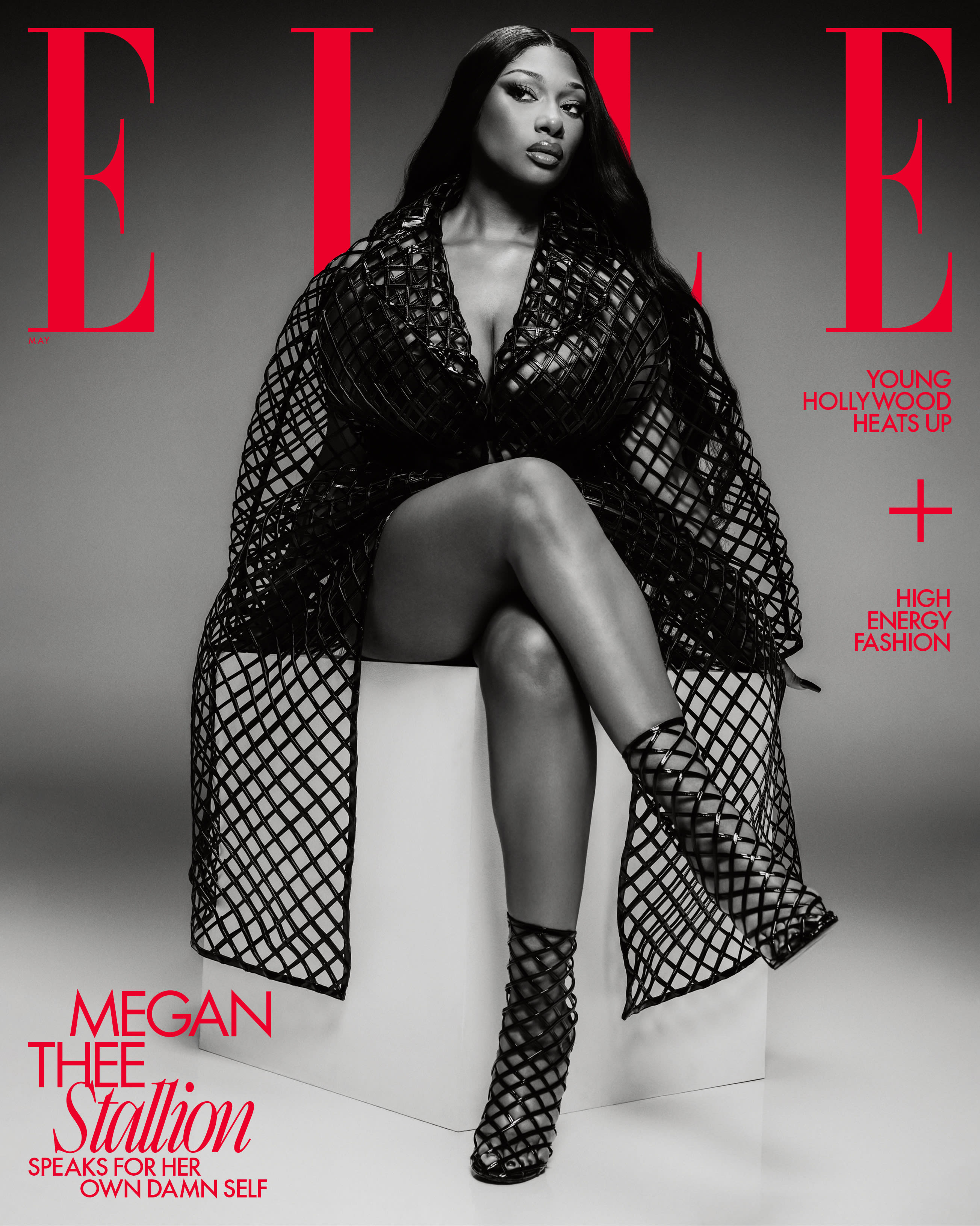 Last month, it was reported that Megan was in discussions about a possible role in the next project from the filmmaking duo of Josh and Benny Safdie. The project in question reunites the directors with their acclaimed Uncut Gems collaborator Adam Sandler, who would star alongside Megan in the new film.
On the music side, Megan's most recent full-length release was last August's well-received Traumazine, singles from which included "Plan B" and "Pressurelicious." A timetable for the new music has not been confirmed, although Tuesday's Elle feature includes word from Megan herself that she's indeed been working on "new songs and new sounds."