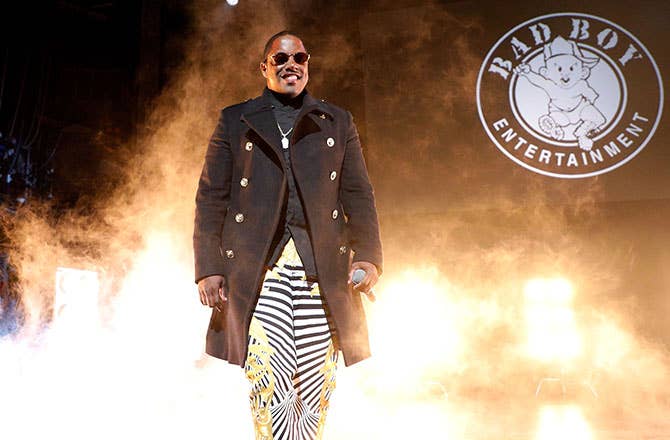 Mere hours after dropping off a new Cam'ron diss track Friday, Mase hopped on Genius to break down the lyrics.

Mase's "The Oracle" was preceded by Cam'ron's "It's Killa," which dropped earlier this month and included a direct threat against Mase.

"When I came back with 'Welcome Back' [in 2004], Dame ran up to me like, why don't you and Cam just beef," Mase said in the official "Oracle" annotations. "I was like, 'Beef? Why would we beef?' It was the weirdest thing I ever heard. He was like, 'Why don't you and Cam just beef? It'll stay on record, it'll stay on wax.'"
From that moment forward, Mase added, he refrained from responses because he knew the feud wasn't real. The aforementioned line in "It's Killa," however, changed his mind.

Mase—who said he's "not really a back and forth person"—also stood by his "ain't gone talk about the time you fucked your sister" line. "I don't really have to say much," he said. "It's funny because everybody around know all of this stuff. It's just nobody said nothin'."
Mase also addressed 50 Cent and Dipset's relationship, Cam's business relationship with Jim Jones and Juelz Santana ("All I'm doing is repeating something that was already stated"), and much more. Take a stroll through Mase's annotations right here.
Earlier Friday, Cam'ron Instagrammed a picture of Mase and wished him a "good morning."