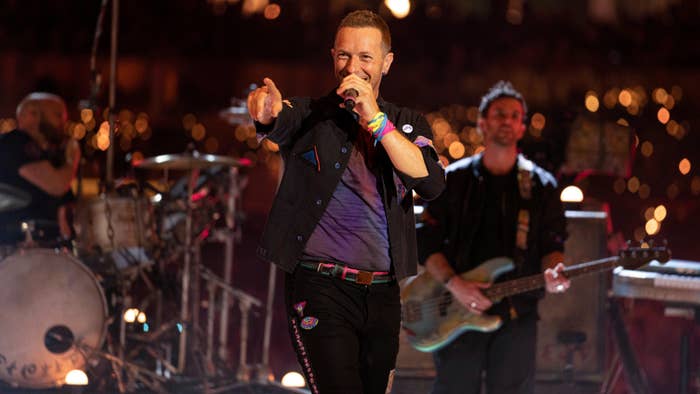 Kid Cudi's permanently revered 2008 single "Day 'n' Nite" has been reimagined by Coldplay, with frontman Chris Martin calling the original a "brilliant song" that gave the band a unique challenge in the studio.
"'Day 'n' Nite,' I loved when it came out, and I still love love love it," Martin said when detailing the band's participation in the ongoing Spotify Singles series. "This is the first time I think that we've really taken proper time to record a cover, because in my head I could hear a version of it quite different from the original, that hopefully just reinforces what a brilliant song it is. One way or another I hope that anyone listening will just think, 'Wow, Kid Cudi is amazing.'" 
Hear Coldplay's take on the Cudi classic (including a bit from "Soundtrack 2 My Life"), as well as a reworked version of the band's Selena Gomez collab "Let Somebody Go," below.
Ahead of the "Day 'n' Nite" cover's release, Cudi shouted out "the WIZARD" Chris Martin and called the band's take on his Man on the Moon: The End of Day single a "tasty" endeavor.
This month, Cudi's new Members of the Rage line launched its first drop. As far as what's ahead for the rest of 2022, fans can expect "lots of music," as well as the long-teased and format-spanning Entergalactic project Cudi himself has billed as the "greatest piece of art" he's made.