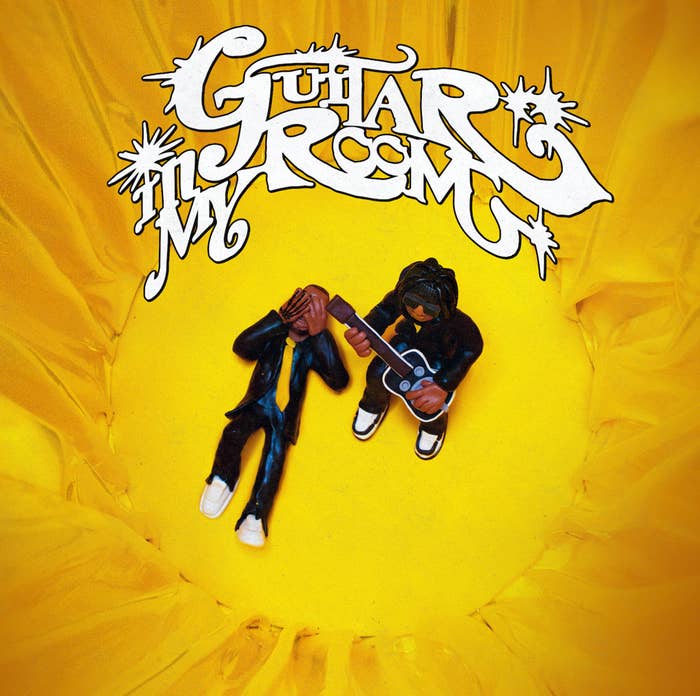 Kid Cudi joins Lil Durk on "Guitar in My Room," the second single from the upcoming compilation album from Cole Bennett's Lyrical Lemonade.
Durk opens the new song by setting the scene, taking fans to his room where he sits with a guitar and tries to "prove that I'm a star." From there, he dials up the introspection, urging a potential romantic interest to not judge him based on things he's done in the past:
"Before you ever get a job, get a gun
Gotta hit a thousand girls before you fall in love
Accept me, please, accept me for me
Don't judge me off my past life, nah, I want you to believe"
Deeper into the track, Cudi confidently slides in with some romantic ponderings of his own, telling the listener about a love he found in a dream before proposing a journey to the moon.
"This moment means more to me than I can put into words," Bennett said when sharing the Cudi and Durk collaboration on Friday. "Thank you durk, cudi & all of the amazing people that poured their time into this project."
The song is now available on Apple Music, Spotify, etc. Up top, see the new track's official video, directed by Bennett.
In January, Cudi will roll out his latest album, titled Insano. As fans know, the project was initially slated for a September release but was ultimately delayed because, in Cudi's words, he wanted to "make sure that everything lines up and I give v'all the best version of myself."
Durk, meanwhile, is fresh off his appearance on Sexyy Red's "Hellcats SRTs" remix. Revisit that here.