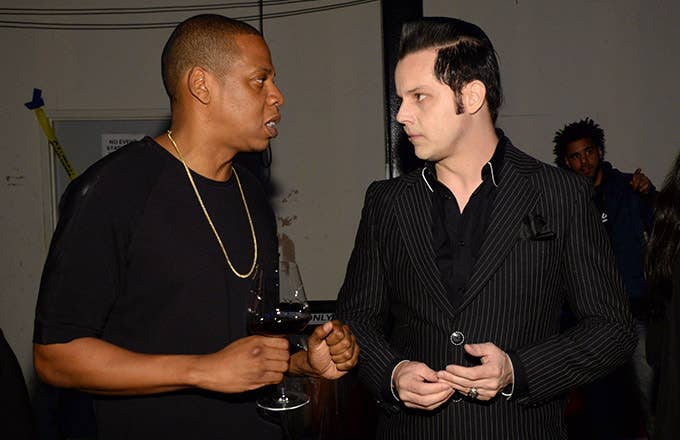 For Jack White's new album Boarding House Reach, his first since 2014's Lazaretto, the Third Man Records founder first booked three days in a New York studio with a fresh assortment of musicians. Many of the artists in that initial group had previously worked with Kendrick Lamar, Kanye West, and Jay Z. The three-day session went so well, White repeated the approach with another three-day block at a studio in Los Angeles. Among the upcoming album's final tracklist, White revealed in a new Rolling Stoneinterview Friday, is a long-in-the-works track titled "Over and Over and Over" that damn near became a Jay collab years earlier.
"I was just gonna hand it off to my grandchildren," White said of the track, which was first penned 13 years ago. "It was sort of my white whale. I chased it and chased it, and finally, all of a sudden, it worked." The track, described as a "favorite" of White's, went through multiple iterations before becoming a Boarding House Reach cut. In addition to once being considered for a "scrapped Jay Z collaborative project," White had previously tried to make it work with both the White Stripes and the Raconteurs.
So far, White has dropped two Boarding cuts—"Connected by Love" and "Respect Commander"—ahead of the album's Mar. 23 release. A tour kicks off in April.

As reported earlier this week, White isn't exactly down with you whipping out your phone for the 'gram during the performances.

Perhaps one of those un-Instagrammable performances will feature a surprise pop-in from Jay, with whom White previously worked on the launch of Tidal back in 2015.