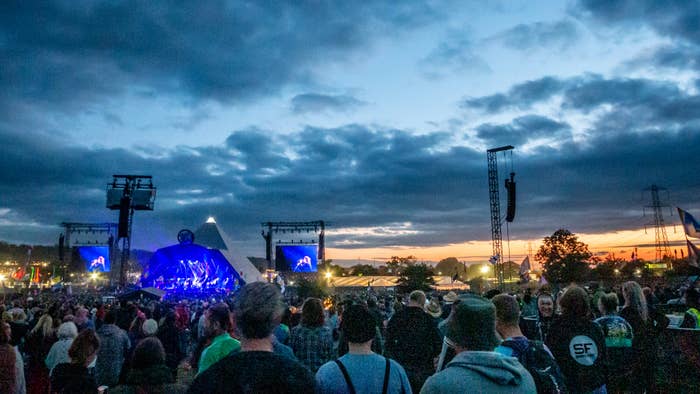 The 2021 edition of the Glastonbury Festival has been canceled due to the ongoing COVID-19 pandemic.
In a statement, shared on Thursday, organizers said 2021 will be "another enforced fallow year" for the iconic festival.
'With great regret, we must announce that this year's Glastonbury Festival will not take place, and that this will be another enforced fallow year for us," organizers said. "In spite of our efforts to move Heaven & Earth, it has become clear that we simply will not be able to make the Festival happen this year. We are so sorry to let you all down."
See the full statement below. For cancelation-related FAQs, click here.
The 2020 edition of Glastonbury was also canceled in response to the pandemic, which is now approaching the full-year mark in terms of widespread social distancing measures and the near-total halting of the live music industry. Last year, many festival organizers and other leaders in the industry were looking ahead to 2021 with optimism regarding some sort of a return to semi-normalcy.
And while vaccine distribution has indeed kicked off, a full-fledged unpausing of festivals and tours still seems as though it's most likely not happening any time soon.