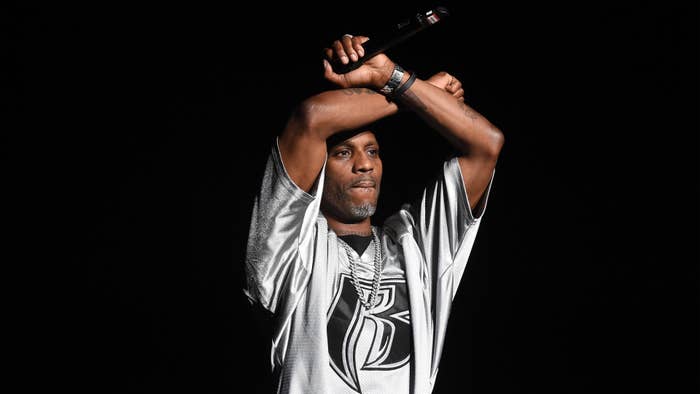 The music of DMX lives on.
In a touching video shared to social media this week, the late artist's fiancée, Desiree Lindstrom, showed their son Exodus performing a piano cover of the 1998 classic "Ruff Ryders' Anthem."
Swizz Beatz, the track's producer, recently revealed it was actually a bet that made its inclusion on It's Dark and Hell Is Hot possible. In other words, the beloved classic came close to never happening.
"X lost a bet or I wouldn't even been on that album," Swizz said during an interview on SiriusXM's Hip-Hop Nation in May. "But he didn't lose the bet because that song ended up changing all of our lives."
The song changed many lives, in fact, as evidenced by Exodus' moving tribute to his late father.
"Y'all should of known it was coming," Lindstrom said when sharing the clip to IG on Thursday. "A small tribute to his daddy!"
In the clip, seen below, Exodus is seen performing the track's main melody before closing out with a special message for his father.
"I love you daddy," he said.
DMX died in 2021 at the age of 50. In May of that year, X's final studio album—also named Exodus—was released. More recently, X's voice was sampled on Lil Wayne's Swizz-assisted single "Kant Nobody." The track features a direct shoutout to the late artist in the chorus, with Weezy rapping "X-factor, make a rapper an example/All I need is a beat with a DMX sample."