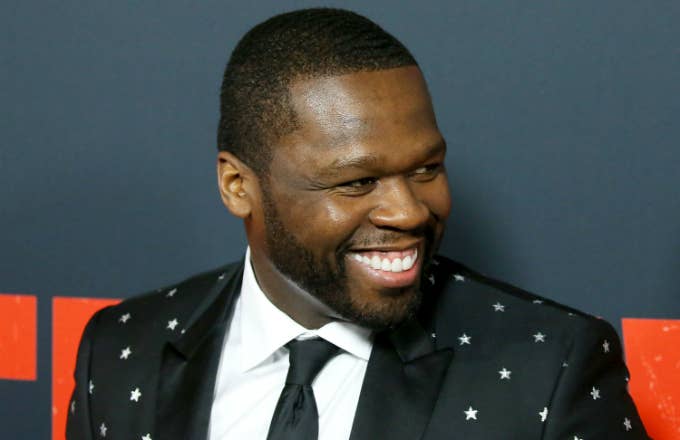 50 Cent, fresh off being reminded by Ja Rule that his son is a Ja Rule fan, has entered the discussion surrounding Troy Ave's "2 Legit 2 Quit" lyrics.
In a quick pair of Instagram posts Friday, 50 responded to Ave's recent The Breakfast Club comments about Casanova, as well as his mention of the vintage Pimpin' Curly character and 50's equally vintage Rick Ross feud. "Middle finger from the stand, smh," 50 wrote, referencing those aforementioned lyrics.
"At what point is it snitching if you talking about yourself?" Ave said earlier this month during his The Breakfast Club interview, which was skipped by co-host Charlamagne Tha God. "You talking about your real life. I been doing it. I been talking about the same things over and over. Because this is more publicized, now you wanna say that's something." 

According to Ave, the "2 Legit 2 Quit" lyrics kicked off a necessary debate. "I'm not talking about my case, but just in general eight out of 10 people would be like 'I'm not going to jail for somebody else,'" he said. Revisit the full interview above.

Interestingly, 50 and Ave have previously collaborated on multiple songs together including "Drug Money" and "Bang Bang." 50 also paid Ave a visit at the hospital back in 2016.