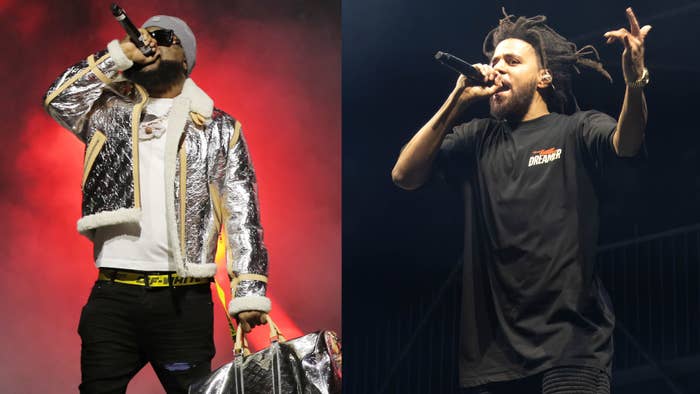 03 Greedo wants J. Cole to know he's sorry.
In a public apology shared to Twitter over the weekend, Greedo conceded that he was, by his estimation, "103 [percent] inaccurate" in previously likening Cole's music to "trash." Greedo elaborated further, praising Cole for killing "every fuccin feature" he's on. Cole, he added, "is top tier."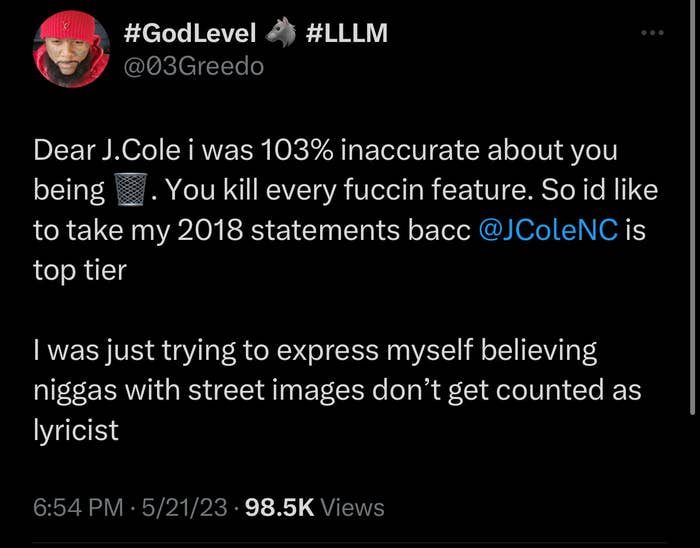 As seen above, Greedo specifically highlighted past comments he made about Cole back in 2018. That year, he tweeted out a swiftly headlined "No thanks J Cole" in response to KOD album drop news, as well as spoke about Cole during a sit-down with DJ Vlad.
"I got mad," Greedo said at the time when the tweet was brought up. "I always get mad. I hate that n***a's music. I don't hate him personally." Asked at the time to speak further about this stance, Greedo obliged.
"That is trash," he said of Cole's music, which he said at the time was designed to serve as "plain, old, background" music.
After sending out his apology on Sunday, Greedo also pointed out that he was "high af" during his original 2018 remarks.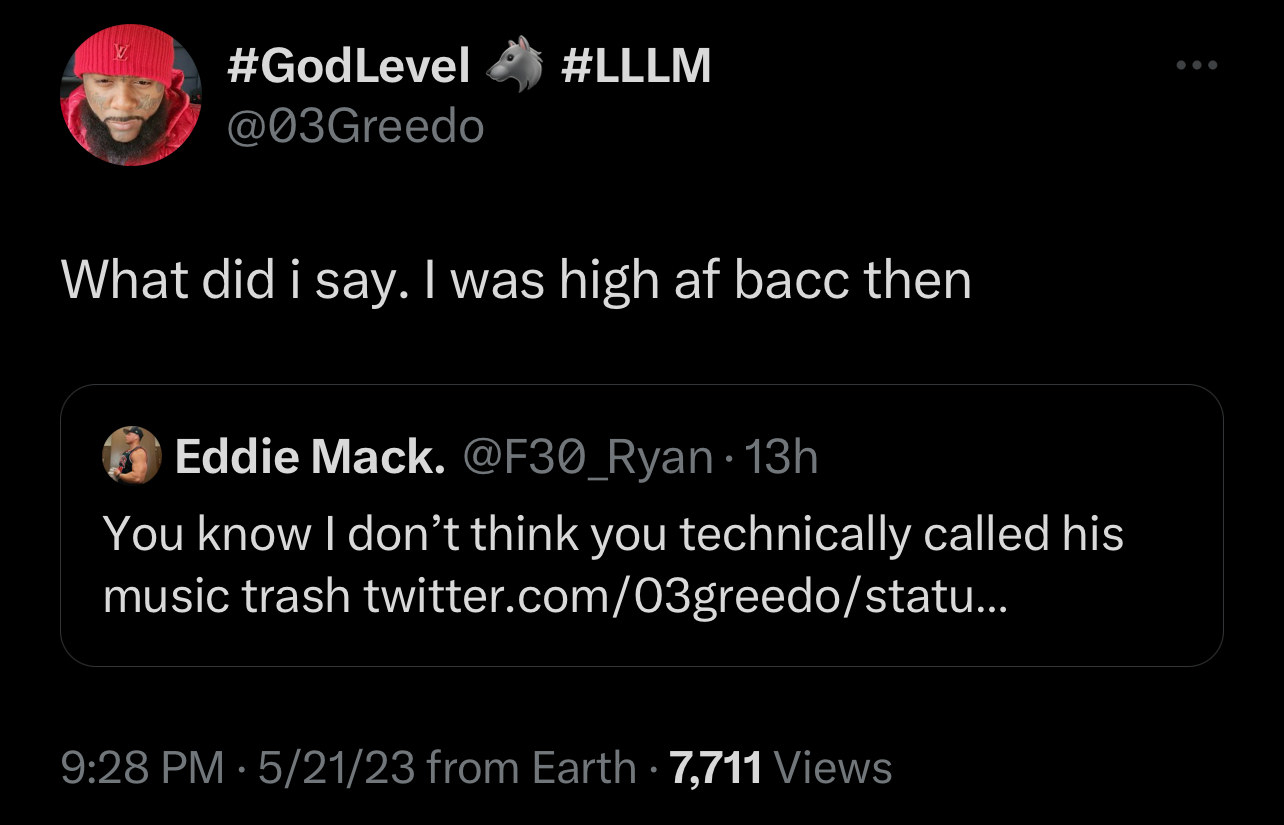 At the time of this writing, Cole had not publicly responded to Greedo's latest comments.
Back in March, Greedo rolled out the 33-song project Halfway There, which featured appearances from Rich the Kid and Ty Dolla Sign. Next up, Greedo is set to hit the Novo in Los Angeles for a pair of sold-out shows.