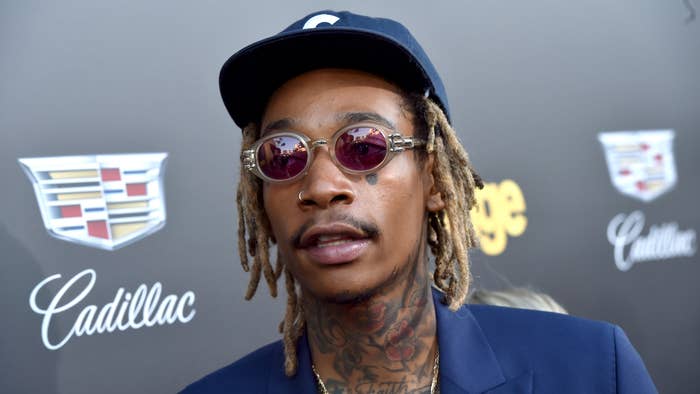 Wiz Khalifa isn't letting trolls get away with making fun of his feet. 
The Pittsburgh rapper took to TikTok to show off his newly-done feet, painted in a baby blue. The clip starts as his toes and pans up to his face, which shows him smiling, set to his song "Peace and Love" and captioned with peace sign and mushroom emojis.
The TikTok comes after fans clowned the rapper for having unkempt toenails. His feet could be seen in photos Khalifa shared to Twitter in March, from a recording session. "When I log online I seen all types of disrespect, bunch of n****s talking shit. Not one nail tech," he continued. "Talking crazy about Wiz Khalifa, like your shit so neat. Look down past your phone and take a picture of your own damn feet. 
Khalifa responded to fans' reactions with a poem, which he shared on Instagram. "Stop making jokes about my feet, because that s**t ain't funny," he recited. "Y'all keep making jokes about my feet, but bitch I got money."
His poem continued, "You ain't gonna say it to my face, but you'll talk about me when I'm gone. Your toes probably look like that, too, but you got nail polish on. When I seen all those tweets, you can't imagine how I felt. I get pedicures but my feet still dry. So don't laugh, send help. Stop talking about my feet, 'cause that shit ain't funny. Y'all keep making jokes about my feet, but bitch I got money."