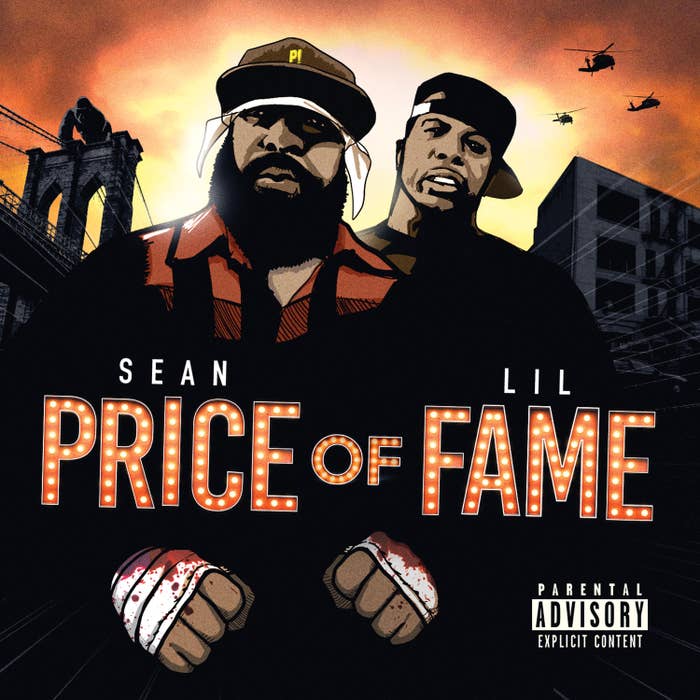 It's been four years since Sean Price died, but we continue to have new music to remember him by.
A new collaborative project between the Brownsville icon and Lil Fame of MOP, appropriately titled Price of Fame, is coming on Dec. 20. Fame tells Complex the album is something he's wanted for a long time.
"Me and Sean P always spoke about recording an album together," he explains. "We grew up in the same neighborhood and came up in the game about the same time.  So when we finally got in studio the shit was epic. Y'all know P is a beast with them bars."
Sean's widow Bernadette Price is grateful for the new addition to her husband's catalog.
"Thank you for helping me keep the Sean Price legacy alive," she says. "Finally, the Price Of Fame album is here. I hope you all enjoy!"
The 11-track project, entirely produced by Lil Fame, features guest appearances by Duck Down stalwarts Tek, General Steele, and Rockness Monsta. Conway the Machine also appears on one track. Complex is proud to premiere the project's first single, "Center Stage."
You can pre-order Price of Fame here. The tracklist is below.
1. 'A Few Words From Mrs. Price'
2. 'Big Gun Vs Lil Gun' f/ M.O.P.
3. 'Center Stage'
4. 'Boston George' f/ Tek
5. 'Sit Your Ass Down' (Skit)
6. 'Pigs' f/ General Steele
7. 'They Ain't Fucking With Us' f/ Rockness Monsta
8. 'Remember The Time' f/ Illa Ghee
9. 'Wait For It' f/ Lil Fame
10. 'Peter Pop Off' f/ Rim, Teflon & I-Fresh
11. 'Enemy Of The State' f/ Conway The Machine