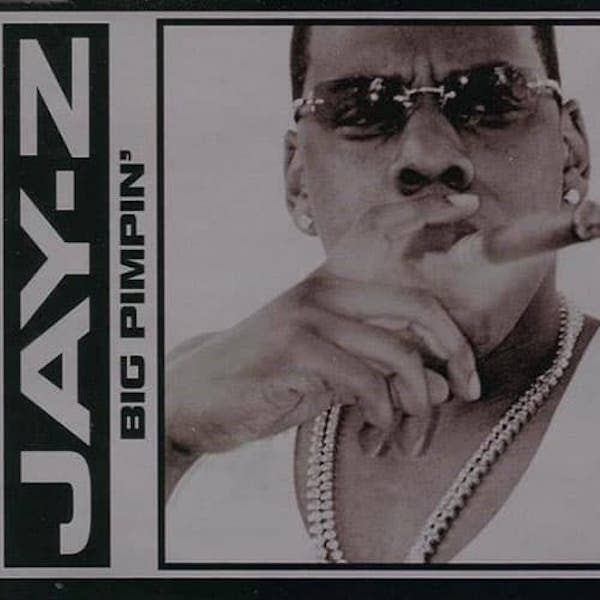 About five years ago, Jean Grae offered an interpretation of Jay-Z's "Big Pimpin'" that, in the days since the release of 4:44, I haven't been able to stop thinking about.
Ourconversation stands out years later for a number of reasons—she's one of my favorite rappers—but the germane part of the exchange came back to me when I first heard 4:44, and in particular its soul-baring title track. On that song, Jay seems sorry for one aspect of his former self: "I apologize to all the women whom I/Toyed with your emotions, because I was emotion-less." 
When I first heard that, my mind snapped back to something Jean said in the interview. I had asked her about expressing vulnerability in her work, something I thought was relatively uncommon in a genre as based on boasting as hip-hop. Then Jean responded with what was to me, as a fellow Jay obsessive (though certainly not one who could rip a freestyle over "U Don't Know" like her), an unusual counter-example.
I was just listening before I left the house to Jay-Z's "Big Pimpin'" verse. That, to me, it's a serious commitment-phobe verse. It was a really honest, vulnerable—[saying], 'Nope! What, I'm not gonna do that!' So there's definitely songs where [vulnerability is] hidden, but it has been out there. But no one necessarily noticed because of the way it's presented.
And when I went back and listened, sure enough, my whole perspective flipped. Instead of being a celebration, "Big Pimpin'" actually seems like a man acknowledging that he is unable to love, or even feel anything at all.
Shit, I part with nothing, y'all be fronting
Me give my heart to a woman?
Not for nothing, never happen—I'll be forever mackin
Heart cold as assassins, I got no passion, I got no patience
"Heart cold as assassins, I got no passion"—what if that wasn't a brag? Heard in this new way, the verse ended up revealing a whole lot about the way its writer viewed the world. In its own way, it expressed just as much vulnerability as any late-period Kanye or Drake track.
The fact that the song sounded so joyous, that the video was set on a yacht where everyone was celebrating, just made the impression stick that much more—that Jay had to ball out, had to "fuck 'em, love 'em, leave 'em" so ostentatiously, because he was incapable of doing anything else.
So for that song's author himself to look back on his "emotion-less" days, back to when he couldn't even imagine giving his heart to a woman, preferring instead to turn automobiles into hotels on wheels, and to say that he was sorry—that's Jay engaging in a very public reevalution of his persona, his life, and his catalog all at once. And it seems that, if "4:44" is to be believed, this moment of reflection occurred because his old ways very nearly cost him his wife and his daughter.
The oft-quoted lines about the ménages à trois on that song are key because they reveal that Jay, a man who once made ménage a verb, was beginning to see consequences for his actions and his attitudes. He was on the verge of losing his family, and realized that he couldn't justify his behavior, or his worldview even, to his daughter. The song makes this point in the very beginning, in a way so direct that it's almost too literal. "Look, I apologize—often womanize," he rhymes. "Took for my child to be born, [to] see through a woman's eyes."
So where does that leave us, the listeners? Should we no longer bounce to "Big Pimpin'"? It's here that Jean's insight becomes all the more important. That song was always complicated. The emotion-less attitude that Jay now regrets? The consequences and downsides of that were there all along, and in some ways informed the material from the beginning. Aware of this, we can now go back through Jay's considerable catalog and appreciate it in an entirely new way—as a chronicle of someone who felt he really was stuck in this life forever, until his inability to become un-stuck nearly took away the one thing he wanted to keep the most.