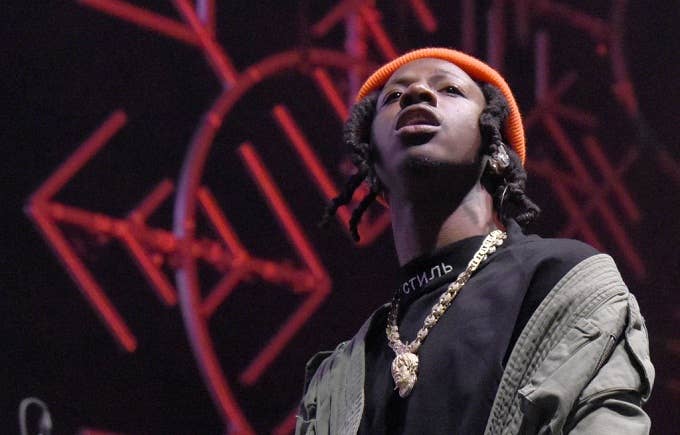 With an album on the way in the next few months, Brooklyn MC Joey Badass isn't slowing up the flow of new music, dropping the single "80 Blocks." Just a few weeks ago, he dropped the studio version of his Prince cover "Thugz Cry",  and this time he teams up with fellow Pro Era member Chuck Strangers, who also produced the sample-heavy track.
On the song, Joey goes back to his roots a bit with a sound that calls back to the old school vibe he's usually on. As usual, his lyrical capabilities are on full display over rich production that would fit in just as well in 1996 as it does today. Nostalgic but never dated, Joey and Chuck trade bars with ease, switching from flow to flow between a collection of soundbites.
Music doesn't seem to be the only thing going for Joey, as he announced on Thursday that he and New York streetwear brand EV BRAVADO will host a day-long pop-up shop with items inspired by his last album.
While we wait for a new album to follow up last year's All-Amerikkkan Bada$$, we can count on a Pro-Era collaboration sometime this year, as well as a joint project between Joey and controversial rapper XXXTentacion.