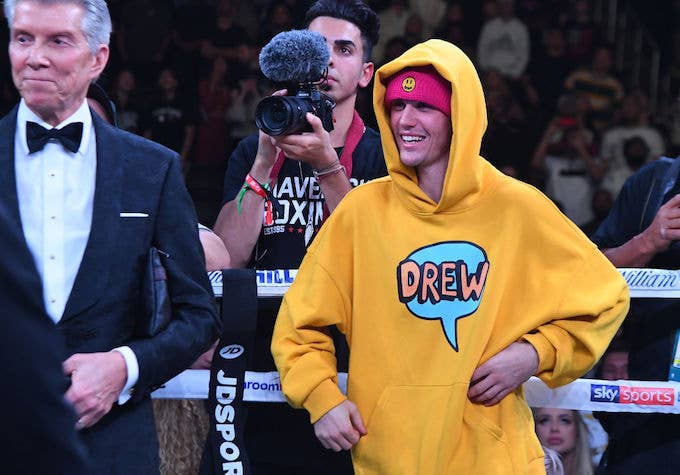 Justin Bieber has still got it in case anyone was wondering. 
The pop star, along with his wife Hailey, hosted an art auction Friday night. He gave his fans a treat by performing one of his most famous songs: his 2009 hit, "Baby."
Bieber also performed "Never Say Never" and "Love Yourself" in front of the crowd. Jaden Smith hopped on the mic to perform alongside the Canadian star as well.
Kylie Jenner and Kris Jenner were also in the audience for the charity event. The Biebz had the young Jenner come up to cover "Rise and Shine" with him, and the crowd absolutely loved it.
The proceeds from the auction went toward two organizations that focused on helping families in need during the holidays — LIFT Los Angeles and Inner-City Arts. According to a description of the event, LIFT is a nonprofit organization that is trying to break the cycle of poverty for families across the nation and Inner-City Arts is an art school that works with underserved kids in the Los Angeles area.
The work of designers and artists like Virgil Abloh, Dalek, Fidia Falaschetti, Buff Monster, Pablo Dona, Pref, OG Slick, Jason Zante and more.
Bieber has some experience in the art world. He recently crafted a piece for Offset back in October and showed it off on Instagram. His efforts earned praise from Jaden Smith and Ben Baller, too.