Following a renaissance back in 2015, the British R&B/soul scene is still thriving as we approach the end of the decade. Looking back as far as five years ago, you can see how much support our American cousins got on UK shores compared to homegrown talent—it wasn't like how it is today, that's for sure. As a result of this revived interest in the scene—both from fans and music gatekeepers—on a monthly and weekly basis, we are being introduced to fresh faces. And not only is the talent undeniable, it is of a world-class quality. You only have to look at Ella Mai, who featured in our ones-to-watch list in 2017: now officially a Grammy award-winning artist, the South London native has represented British R&B on the global stage.
Elsewhere, Mahalia, from last year's list, received nominations for two of the year's biggest honours for rising artists: the BBC Sound Of 2018 poll, and The Brits' Critics' Choice. With success stories seemingly coming in by the day, here are 11 more acts destined for greatness in 2019 and beyond.
---
Tiana Major9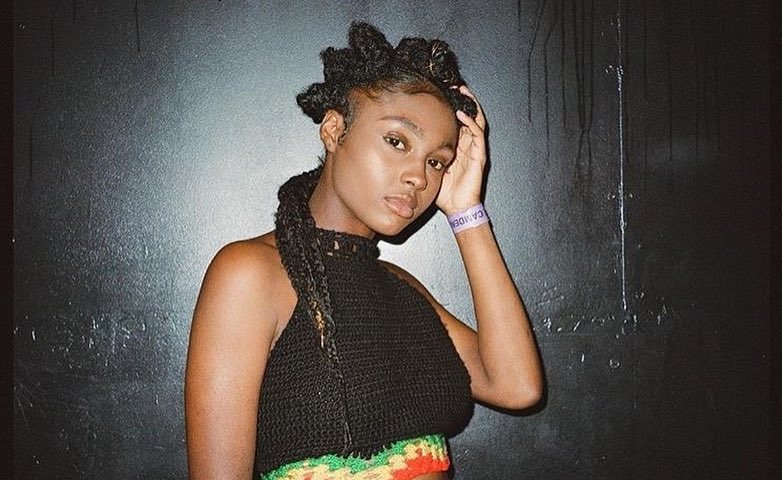 Tiana Major9's unique brand of jazzy R&B is awe-inspiring. Making her way into the music game back in 2014, Tiana has been bubbling on the live circuit ever since. She's been backed by the MOBO Awards (runner-up in their UnSung competition) and even had a song named after her by Brit rapper SNE. It was in 2017, however—when Tiana dropped "Merry Go", her official debut single—that we were properly introduced to her penchant for jazz-inspired melodies and '90s-tinged hip-hop beats. It's a sound which Tiana developed and expanded on with Rehearsal @ Nine, her recently-released debut EP, where we got to hear her rhyme and flow on cuts like "Levee: Let It Break" and "Dearest Dystopia". This one's about ready for the big time!
A must-hear: "Merry Go"
"'Merry Go' started out as a jazz standard I was working on for a university assignment, which was taken into a studio session I had that same week. We sat on the track for a whole year before we decided to release it."—Tiana Major9
Jaz Karis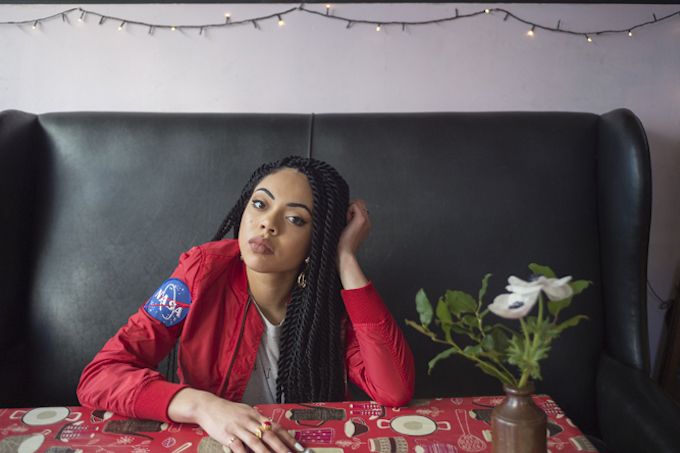 Jaz Karis hails from South London and cites Amy Winehouse, Erykah Badu and Etta James as some of her biggest influences. There's a real carefree and laid-back vibe to Into The Wilderness, her 2017 debut EP, which did a great job of introducing Jaz to the scene without giving away too much too soon. The exquisite quality of her voice was enough to make people pay attention, but there was better yet to come. Last year, the singer-songwriter released "Petty Lover", a striking downtempo cut that catapulted her into 'next to blow' conversations. And with a new project being finalised, and a single set for release through NAO's Little Tokyo imprint, 2019 could be a big year for Karis.
A must-hear: "Petty Lover"
"'Petty Lover' was really easy to write. The night before, I'd had the clever idea of throwing a surprise birthday party for my partner, and I decided to invite his ex, as they were friends. You can guess the rest [laughs]. I went into the studio with Aston, the producer, and let all my frustration out that then led to 'Petty Lover'."—Jaz Karis
Jvck James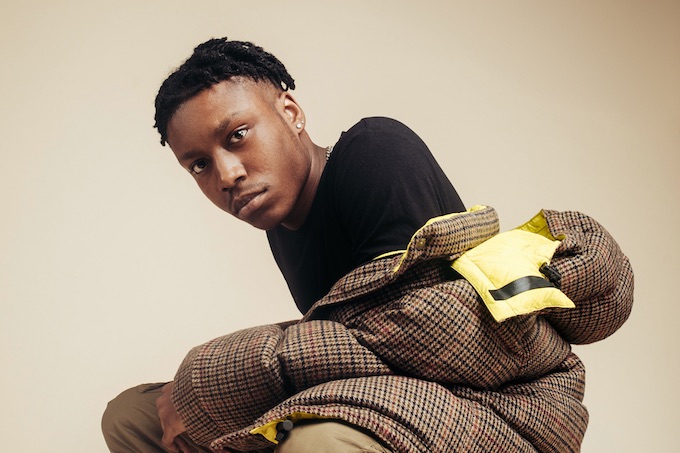 Born and raised in London's East End, Jvck James first made waves in 2015 with his cover of Kanye West's "Only One", which went on to amass over a million streams on SoundCloud and laid the foundations for what was to come with the drop of his own original material. Two of his singles—"Extroverted Lovers" and "Fears"—have received widespread acclaim, and with his current sound giving nods to artists such as Khalid and Frank Ocean, Jvck has become a major hit in the live arena, where he recently performed alongside Mahalia and Ella Mai on their respective tours.
With new material promised throughout 2019, Jvck James will be one to keep your eye on. He's worked with an impressive roster of producers, too, such as Scribz Riley (Cardi B), 169 (Dave), Dre Skull (Popcaan), Loxe (NAO) and Astronote (Little Simz), which will stand him in good stead.
A must-hear: "Fears"
"I worked with the very talented producer Loxe, which was super easy. The track talks about running from your fears rather than confronting the actual problems. I wanted to use my upper register to complement the funky b-line, channeling my inner MJ."—Jvck James
James Vickery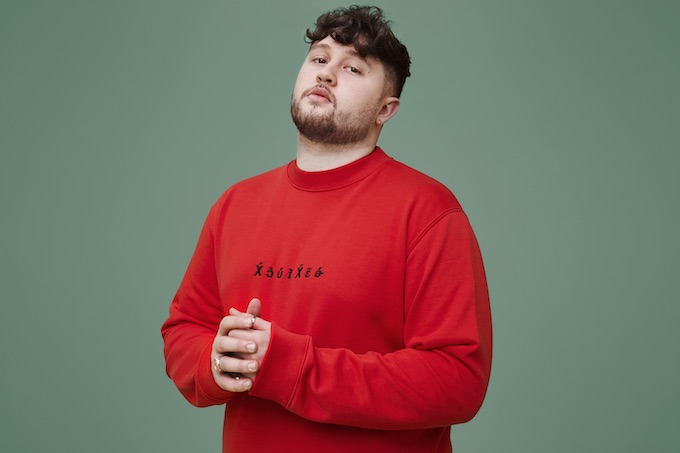 James Vickery's voice will grab you from the very first note. It is rich, powerful, and incredibly soulful, echoing the likes of Rag'n'Bone Man and Sam Smith (but with a lot more soul). Debut EP Complexion was released at the end of 2017 and helped set the tone; he went on to top Spotify's Viral 50 chart in the UK and received radio support out the gate. Vickery cleverly rode the momentum into his second project, last year's Until Morning EP, with the title track garnering praise universally and streams in the millions. Produced by UK R&B artist Louis Mattrs, the song is a sultry slow-jam where James shows his broad range, opening the tune while boasting an impeccable falsetto. It's no surprise he's received attention overseas and recently signed to US label Th3rd Brain, where an album is currently in the works. 
A must-hear: "Until Morning"
"Together with Louis Mattrs, I worked very hard to find a sound that I feel is extremely true to what I want to be creating: uncomplicated, raw and passionate soul."—James Vickery
Amber Olivier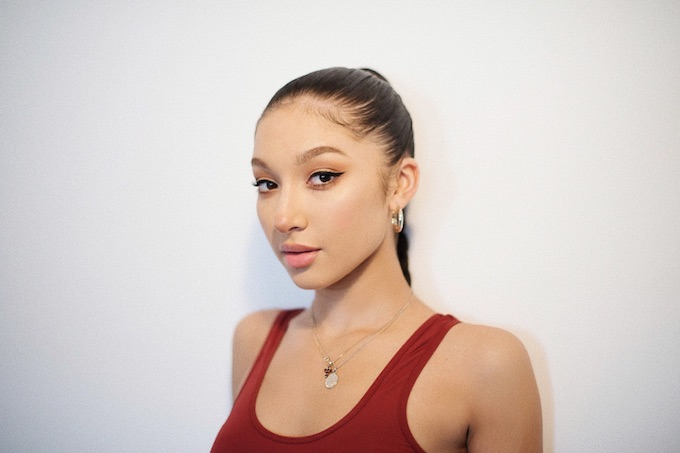 North Londoner Amber Olivier has been working closely with acclaimed collective Sonder (Atu, Dpat, and Brent Faiyaz) to develop and hone her sound, and given the success of Sonder individually and collectively, she couldn't have aligned herself with better company. She's also worked with other notable producers in the scene, such as Masego and Cam O'bi, and these collaborations resulted in her 2018 self-titled debut EP—a smooth, diverse and well-crafted sonic piece.
Having grown up listening to the likes of Aaliyah and Floetry, you can hear these influences both in Amber's vocals and her choice of production. She has uptempo, Timbaland-esque cuts like "Can't Trust" and "Eyes On Us", as well as slower and more sensual tracks like the fan fave "One Unread", which initially became known when it appeared on Sonder's Sheath EP in 2016. With her sound developed and a successful debut EP under her belt, it'll be interesting to see where Amber goes in 2019.
A must-hear: "One Unread"
"'One Unread' was written during a time where I was at a crossroad. I had to make a decision to put a particular situation to bed."—Amber Olivier
Olivia Nelson
Olivia Nelson grew up listening to contemporary R&B and Motown classics, with her own sound taking inspiration from both. The title track to her 2018 debut EP For You, for example, has an enchanting, futuristic production, whereas "Smother Me" has a cool, retro feel. The Jarreau Vandal-produced track is an absolute must-hear and really shows off Olivia's vocal prowess with its big belting hook. The project, a well-thought-out collection of 10 tracks, was inspired by the end of a tumultuous relationship and lifts the lid on a great rising talent who has already made an impression on the British R&B scene.
A must-hear: "Smother Me"
"'Smother Me' is about that feeling of infatuation when you first meet someone. You can't stop thinking about them, and you feel lighter for it. The love songs that you heard growing up finally make sense, and you view the world with rose-tinted glasses. It's the ultimate intoxication."—Olivia Nelson
Zilo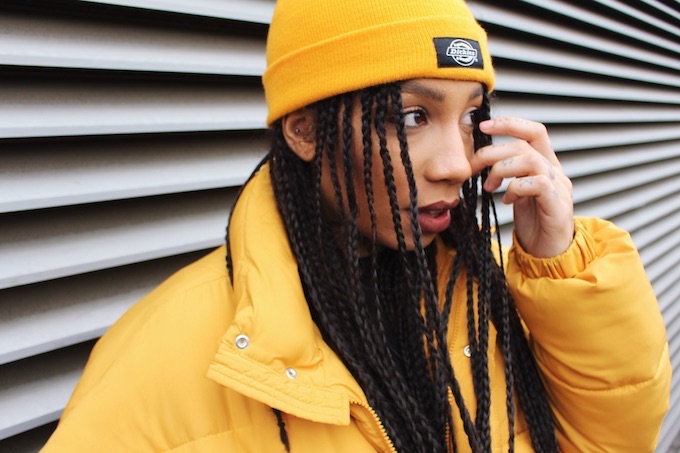 Zilo has been around for a number of years, but 2017 was the start of a new era for the soul singer and songwriter. It was the year she dropped her debut single, "Know That I Want You"—a catchy, mid-tempo groove—which was the beginning of a one-two-three knockout alongside follow-up singles "Keep Up Wimmi" and "Don't Waste My Time". "Keep Up Wimmi" is particularly captivating: the contrast between her delicate vocals and the thumping bass of the hip-hop production work wholly in Zilo's favour. Parent mixtape The Nature Of The Beast landed towards the end of last year, with each song offering a different mood and giving us the full spectrum of her sound.
A must-hear: "Keep Up Wimmi"
"It's a lot to do with where my mind was at the time of writing it. I wanted people to keep up with where I was at or just get on with their own life. It's the song I'd play if I wanted someone to have a brief summary of what I'm all about. It's cheeky, fun, light-hearted but straight to the point."—Zilo
Sam Wills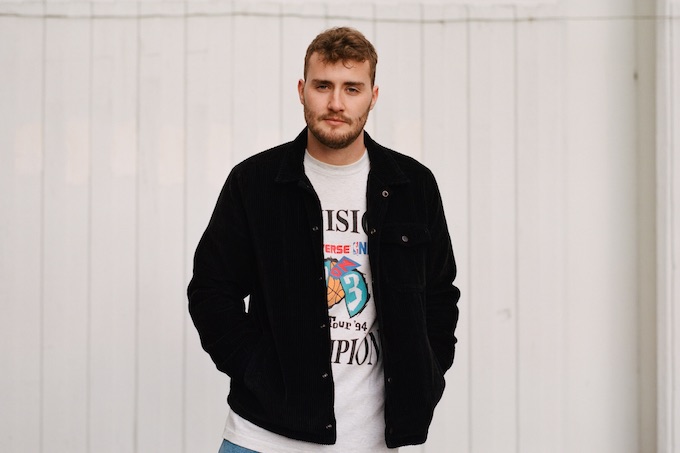 Sam Wills has been making a name for himself over the last couple of years with his refreshing mix of R&B-soul and electronica, showcased throughout two EPs: So Bright (2016) and Walking Underwater (2018)—with production from the likes of Tom Misch and Jordan Rakei. The sounds across the two sets are extremely diverse, making for an interesting listening experience. "Kool Aid", for example, serves up Michael Jackson Off The Wall-inspired disco-pop, while "So Bright" is a modern electronic/R&B fusion.
Aiming for more than being just an artist in his own right, Sam has also spent the last few years flexing his songwriting and production skills for the likes of Disclosure and Jorja Smith, and, with new music ready to go, there'll be lots of opportunities to hear more of his own material in 2019.
A must-hear: "So Bright"
"'So Bright' came about at a time when I was really into electronic music, as well as my long-time love for soul and hip-hop. Karma Kid and I made it in his bedroom studio in South London in a day, which was the first time we met. The combination of hip-hop, soul and electronic/synth-based sounds definitely shaped the rest of the EP."—Sam Wills
Poppy Ajudha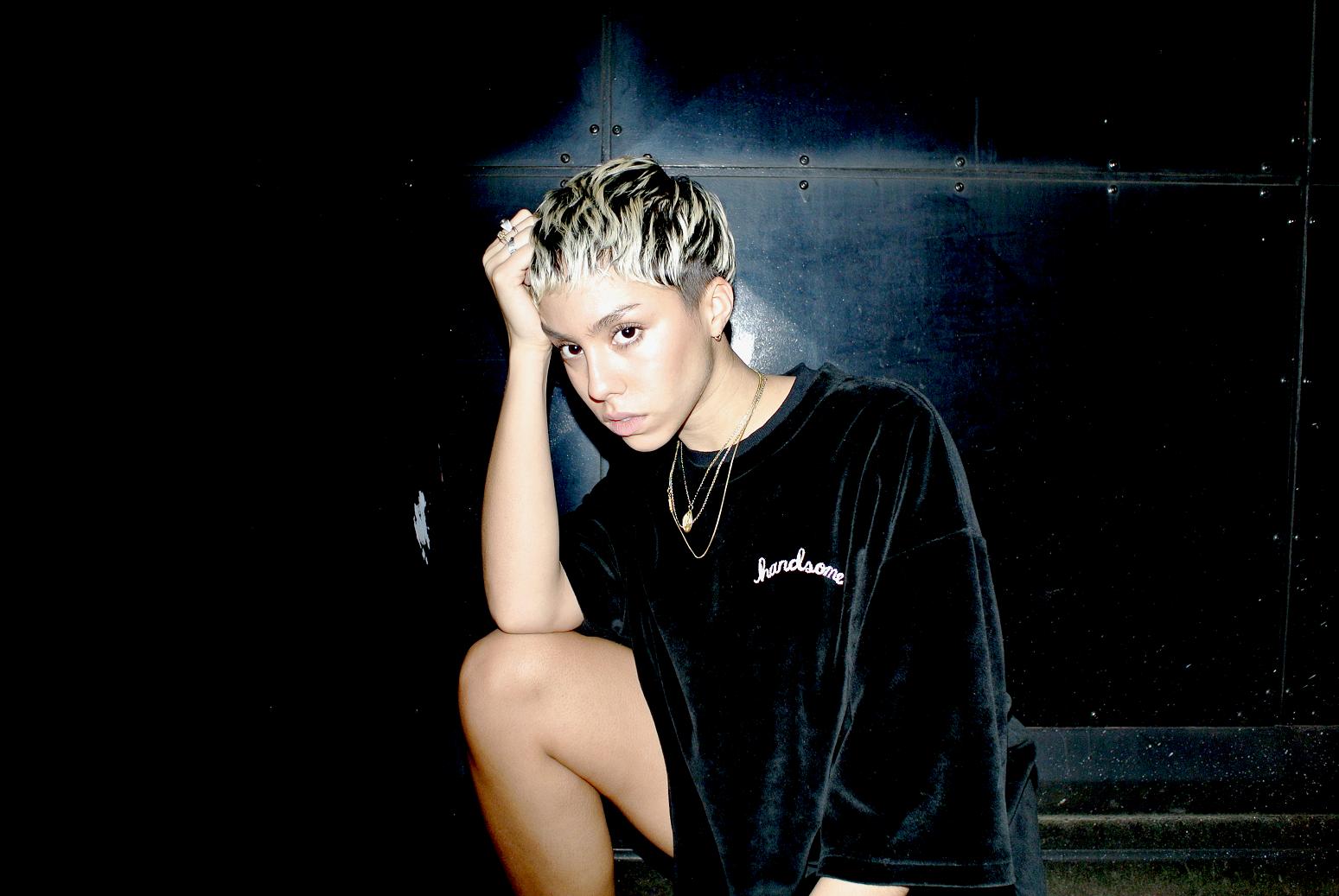 Poppy Ajudha—representing the Southside of London—was introduced to Motown music and roots reggae by her father as a youngster, while her mother exposed her to rare groove, funk and soul, giving her a broad musical palette from early on. And even her own music isn't your typical R&B: it has soulful, jazzy inflections which has given her a unique seat next to her contemporaries. 2018 was a great year for Ajudha, with the release of her first two EPs Femme and Patience. There's a very distinctive tone to this artist's voice that stands out immediately; as does her lyrical content, discussing everything from the refugee crisis on "White Water" to toxic masculinity on "The Man You Aim To Be". "Spilling Into You", meanwhile, explores love, relationships and female objectification, and is a clear highlight among the two projects. With such openness to her lyrics, Poppy Ajudha is a welcome breath of fresh air worth getting familiar with.
A must-hear: "Spilling Into You"
"It's a coming-of-age song written about my feelings during a complex and defining relationship in my life. It's about someone being in love with the idea of you because you perpetuate what society says women should be, as you've modelled yourself on being the perfect woman. But then you're left wondering if that person would really love the real you."—Poppy Ajudha
Ama Lou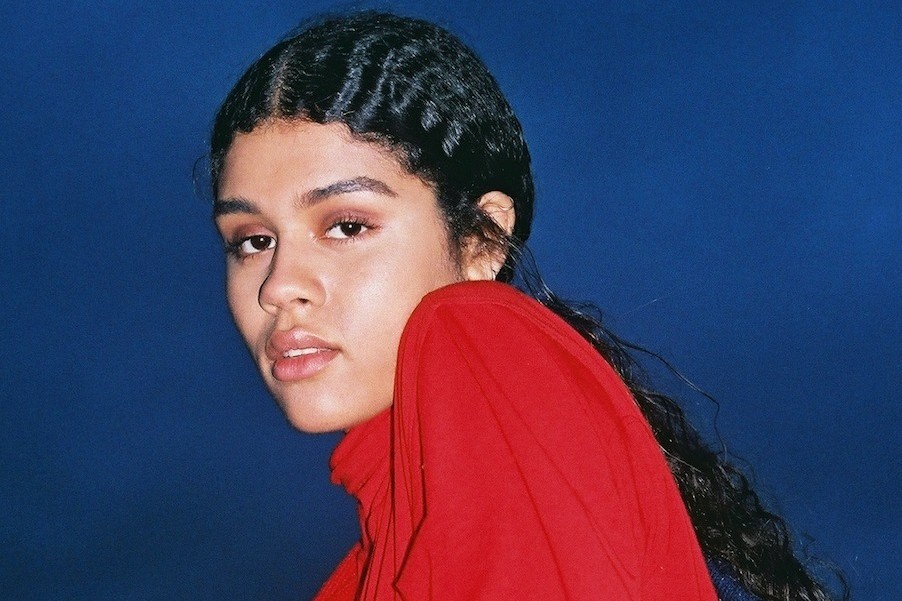 Championed by the likes of Drake, Ama Lou is a classically trained singer from North London. Having arrived on the scene in 2016 with the emotionally charged "TBC"—inspired by police brutality and the Black Lives Matter movement—as far as debut singles go, it was a powerful entrance that left a lasting impression on critics and fans alike. The acclaim continued in 2018 with the release of DDD, a project comprising a three-part short film and EP soundtrack detailing the fictional story of a runner in an LA crime ring. With Ama at the helm of the entire creative process, it reveals all facets of her artistry—singer, songwriter, producer and director. Excelling in all four areas, the end product is finely executed and spotlights an exciting talent in their element, ready for a huge breakthrough.
A must-hear: "Tried Up" (taken from DDD)
"On 'Tried Up', at the beginning you have these ambient, desert sounds, which are synthetic, but they kind of sound like hawks. I did that so when you watch the film and I'm walking through the desert at that exact moment, you're like, 'Oh, I get it.' A lot of people came to me and were like, 'Oh, I understood the music so much more—the production especially—now that you've released the film.'"—Ama Lou
Tertia May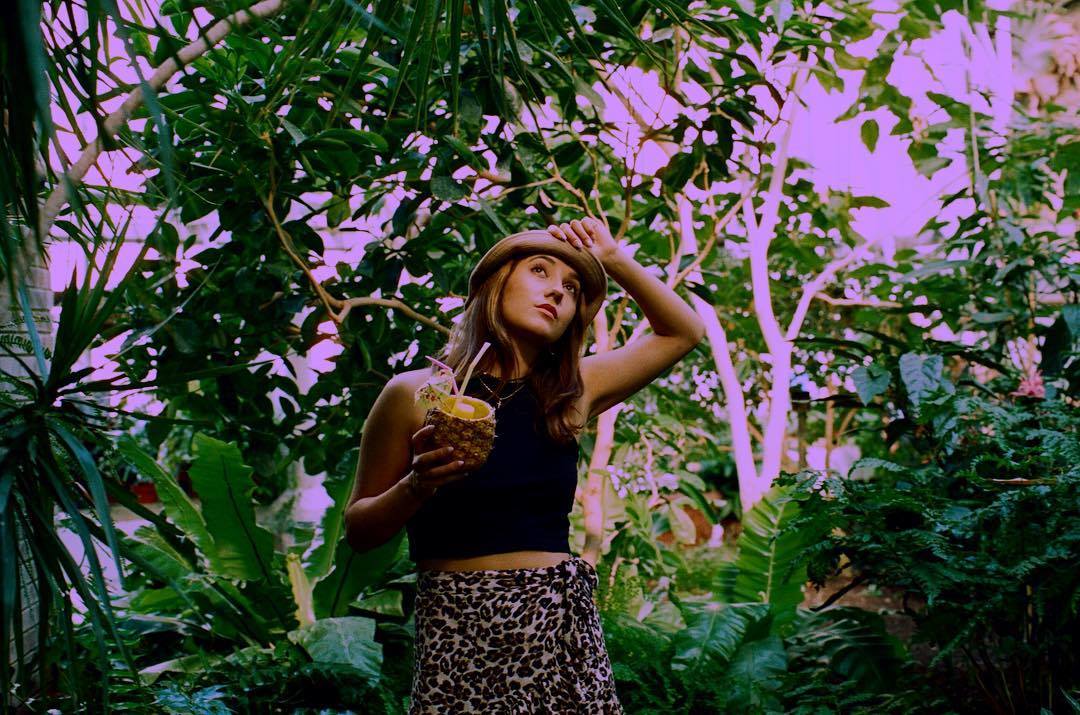 Tertia May offers a stripped-back blend of classic and modern-sounding soul. Her voice is strong, emotive and believable and so far the perfect fit for the avenue she's taken so far. In 2017, May released her debut single "Chocolate Cosmo", a minimalist electro-soul track, while last year saw the release of debut EP Kind Of Purple with four new songs. Even more polished and refined than her earlier offerings, closing track "Monsters In Your Bedroom" is a particular moment of throwback-soul brilliance, its rousing production gripping you in from the opening seconds and continuing as she begins to serenade effortlessly. With a more contemporary sound, "Peanut Butter" is another EP highlight, showcasing the versatility of Tertia's voice. Sit back and watch this talent fly!
A must-hear: "Peanut Butter"
"'Peanut Butter' was written about a past relationship that had turned sour. Even though I felt heartache, I also felt strong and full of inspiration, so I wanted to make a song that represented those two emotions."—Tertia May