Zenesoul turns perfection on its head on her new single "Glowing," which unabashedly proclaims that there is power in owning who you are.
On "Glowing," the Brampton artist leans into optimism and celebrates Black beauty to uplift listeners. "No one should feel less than because of how they naturally are," she tells Complex Canada. From feeling marginalized due to how she looks, she reclaims the little details that make her unique by choosing to love them. "Social media has a way of magnifying our imperfections; but I want to remind myself and listeners that we are all created uniquely and deserve to celebrate every single thing about ourselves, periodt!"
This self-assuredness easily shines through, thanks to the glimmering neo-soul sound, with instrumentation that flirts with '70s R&B to give her lyrics some extra oomph. The result is a nostalgic and sleek offering, with Zenesoul candidly musing about sunkissed melanin and shea butter. Esquire's punchy verse only affirms Zenesoul's point on which she is unequivocal—Black is beautiful, and you best not forget it.
We asked Zenesoul about the track, and she opened up about promoting self-love and glowing from within.

How do the song's lyrics work to uplift and empower Black women?
The song's lyrics remind black women of our features and the beauty in them. Being that black women have been hyper-sexualized and used for scientific studies for many years, this song is a reminder that our body is our temple and no one else has a right or a say to what we do with it.

What are some things you do to ensure you feel you're "glowing"?
Words are very powerful. One thing I've started doing is speaking positively about myself. I'm now looking in the mirror and reminding myself of all the positive things that I have and of the things I am working on. The glow comes from being confident and loving yourself. Once you have that, no one can dim your light, you're glowing!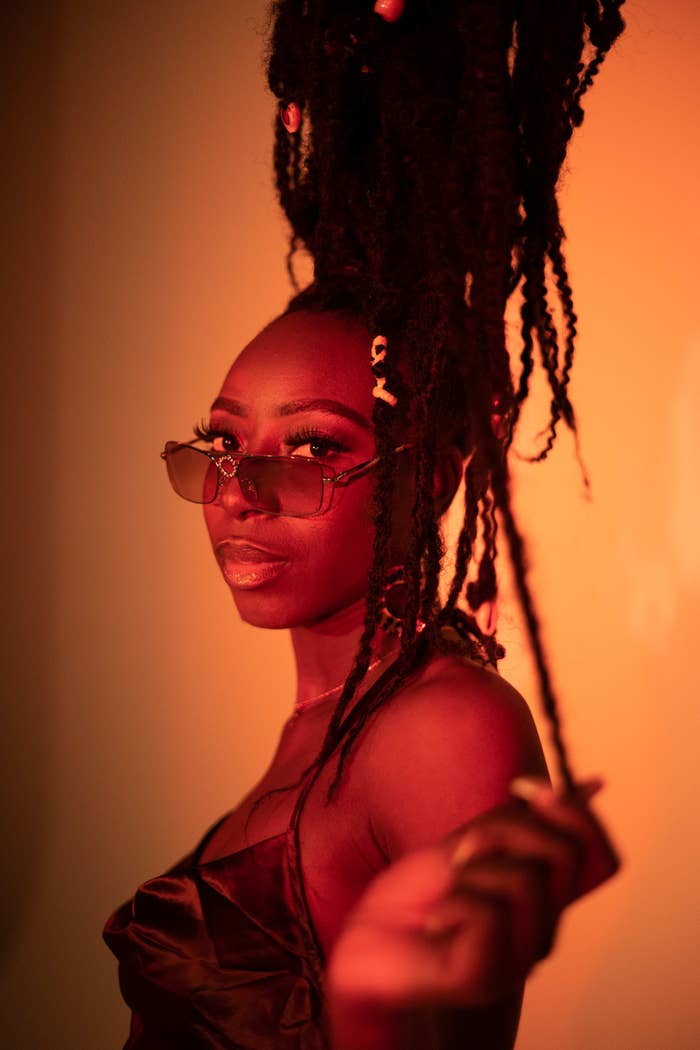 This track is all about loving yourself—how do you feel the track promotes self-love?
Although this track focuses on my features which are Black features, I still want this track to promote self-love for everyone. Everyone should celebrate themselves. Too many of us are trying to be something we are not, especially because of what we see on social media, But we are all unique and we need to celebrate our uniqueness.
What was your favourite part about creating this song?
My favourite part of creating this song was being able to list my features. I now have a song that fully describes me. Not just my story or love life but about my physical self. I also loved how easily Esquire's part fits in with the song. The way he celebrated Black women was just so beautiful to me and made me appreciate my Blackness even more knowing that it is being admired by our men.