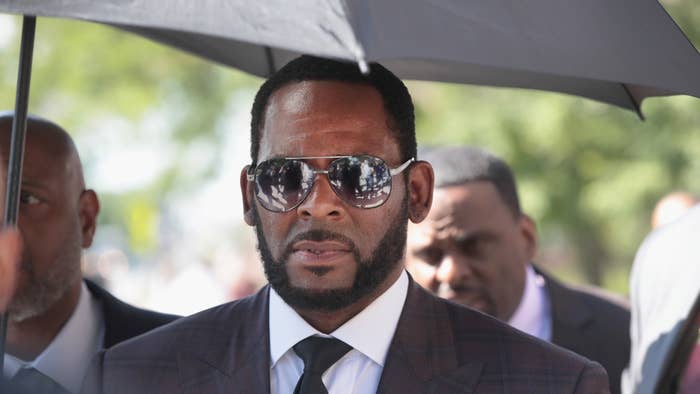 R. Kelly is in the hole by about half a million dollars in restitution for his victims, but earnings from his storied career's record sales will cover the bill.
According to documents obtained by TMZ Hip Hop, a district judge in New York signed an order on Wednesday to garnish the disgraced singer's royalties after finding out Universal Music Group is sitting on money made off his music. The company will now be giving the money to handle R. Kelly's restitution fees and has 10 days to make the transfer.
R. Kelly has an outstanding restitution balance of $506,950.26, and UMG has about $567,444.19 of his royalties in their clutches. The judge had initially ordered Kelly to cough up almost $28,000 in his prison account to cover unpaid fines.
The 56-year-old was sentenced to 20 years in February by a Chicago judge for his federal sexual assault case. At the sentencing, the judge ruled that the singer would serve all but one year concurrent to the 30-year sentence he's currently serving in New York after being found guilty of racketeering and sex trafficking.
A grand jury found Kelly guilty on six of the 13 federal charges, which included three child pornography charges for sexually abusing four girls—three of whom were minors. The jury also found R. Kelly guilty of making three videos of himself sexually assaulting his 14-year-old goddaughter, which resulted in three more charges for creating sex tapes with a minor.