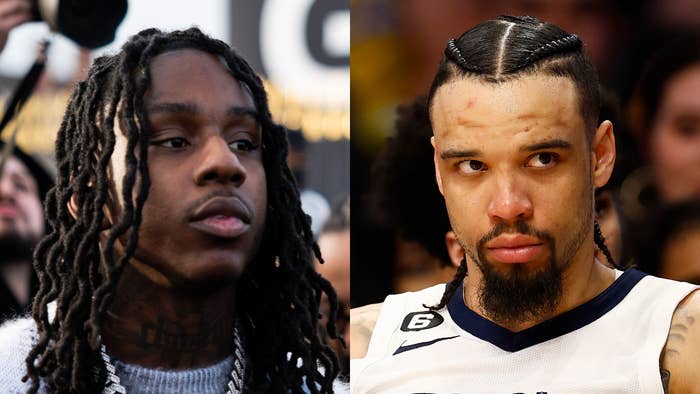 Polo G has thrown some harsh shots at former Memphis Grizzlies forward Dillon Brooks during a recent freestyle.
The Chicago rapper visited Power 106's Justin Credible on Tuesday to deliver a new addition to the radio host's popular freestyle series. While rapping over the instrumental to Ja Rule's classic "New York" single featuring Fat Joe and Jadakiss, Polo called NBA baller "lame" and would take anyone like him off his "roster."
"All I hang with is crooks, and they play with the choppers/If he a lame like Dillon Brooks, I'll take him straight off the roster," Polo rapped while Justin Credible laughed at the slick wordplay.
Dillon Brooks was a minor factor in the playoff matchup. After the Grizzlies' game two win to even the series, Brooks stirred the pot during a post-game interview and called LeBron James "old" and "tired" while saying he needed to earn his respect.
"I poke bears. I don't respect no one until they come and give me 40 [points]," he said.
King James caught wind of the comments and led his team past the Grizzlies and into the semifinal round. Dillon Brooks was nonexistent, shooting a mediocre 31 percent from the field and averaging only 10 points per game.