The Fugees Reuniting for 'The Score' 25th Anniversary Tour (UPDATE)
Ms. Lauryn Hill, Wyclef Jean, and Pras Michel surprise-announced that the Fugees will take to the stage in their first world tour in 25 years.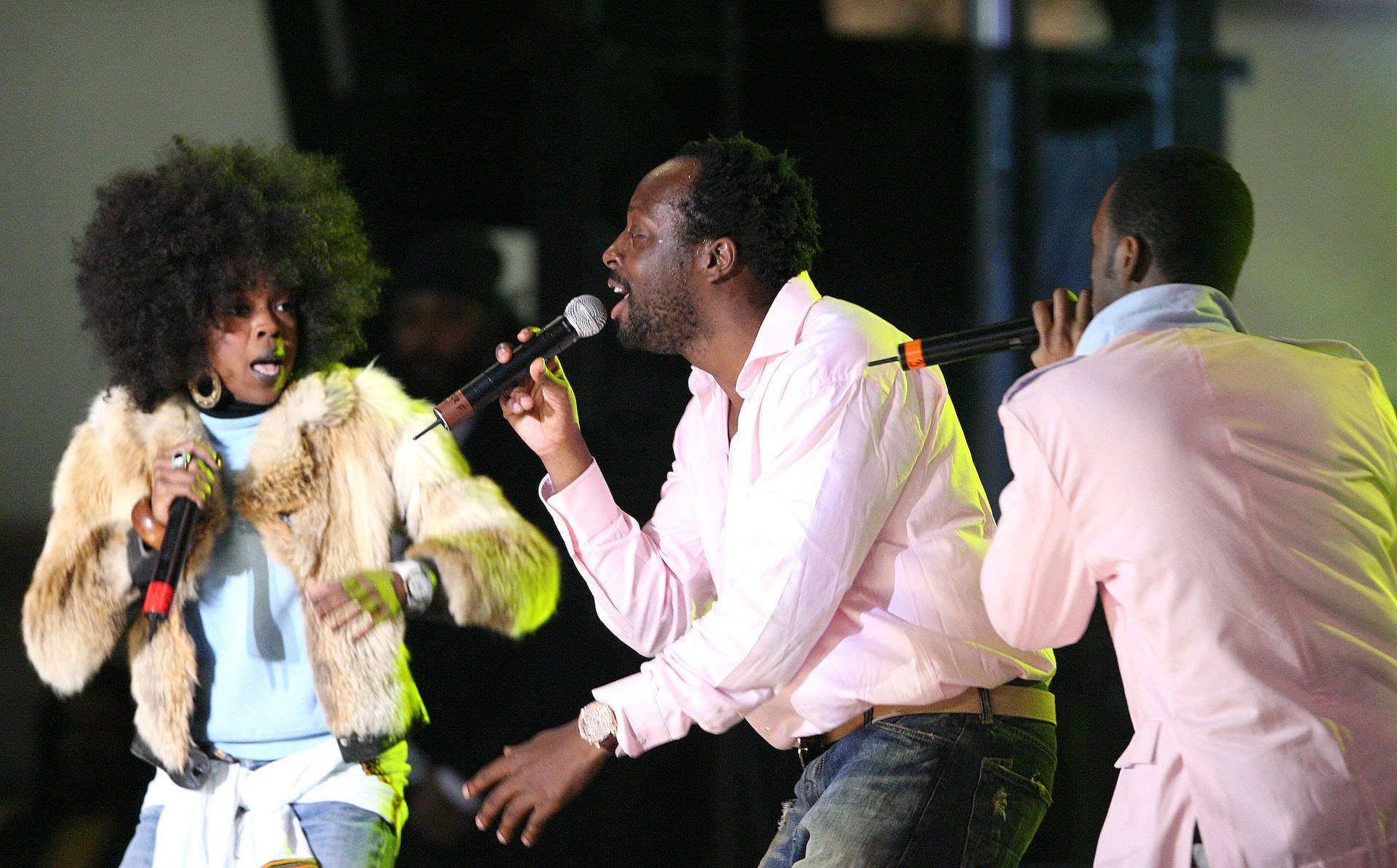 Getty
Image via Getty/Jason Merritt/FilmMagic
UPDATED 10/30, 6 p.m. ET: Fans will have to wait a little longer for the much-anticipated Fugees reunion tour that was set to officially kick off Nov. 2.
On Friday, the legendary hip-hop group announced the Score Reunion World Tour would not take place this fall, as originally planned, and instead be pushed to early 2022. 
"Dates for our upcoming Fugees 25th Anniversary Tour are moving to early 2022 to ensure the best chance that all cities on the tour will be fully open so we can perform for as many fans as possible," their announcement read. "With so much excitement around the reunion tour, we are also happy to announce that we will be adding more cities and dates! Full details coming soon along with some SPECIAL announcements!"
The Fugees launched their reunion with a Sept. 22 pop-up NYC show in tandem with Global Citizen Live; read our review here. Their international run was set to launch Nov. 2 in Chicago and hit six more U.S. cities before heading to Paris, London, Nigeria, and finally, on Dec. 18, Ghana.
See original story below.
Ms. Lauryn Hill, Wyclef Jean, and Pras Michel of the Fugees announced today that they plan to take to the stage for their first world tour in 25 years.
The surprise announcement of the trio's reunion after 15 years apart is meant to celebrate the 25th anniversary of their 1996 masterpiece The Score. The 12-city international tour kicks off Sept. 22 with a surprise pop-up show in New York City at a secret location in support of Global Citizen Live. The tour will then officially get going in Chicago on Nov. 2, and from there will stop in Los Angeles, Miami, Newark, Paris, London, and other cities before concluding with two concerts in Nigeria and Ghana.
The reunion of the legendary group is significant, in part because of the inner personal and legal turmoil that ultimately led to the group splitting in 2006. Pras Michel—who seems to be allowed to tour despite facing criminal charges of campaign finance violations in connection to the 2012 U.S. Presidential race—said in 2007 that there was "a better chance of seeing Osama Bin Laden and [President George W.] Bush in Starbucks having a latte, discussing foreign policies" than seeing him work alongside Lauryn Hill again.
In a new press release, Hill said the Fugees no doubt "have a complex but impactful history," and that this reunion was meant to "set an example of reconciliation for the world." 
With his own statement, Wyclef echoed these sentiments. "As I celebrate 25 years with the Fugees, my first memory was that we vowed, from the gate, we would not just do music we would be a movement," he wrote. "We would be a voice for the un-heard, and in these challenging times, I am grateful once again, that God has brought us together."