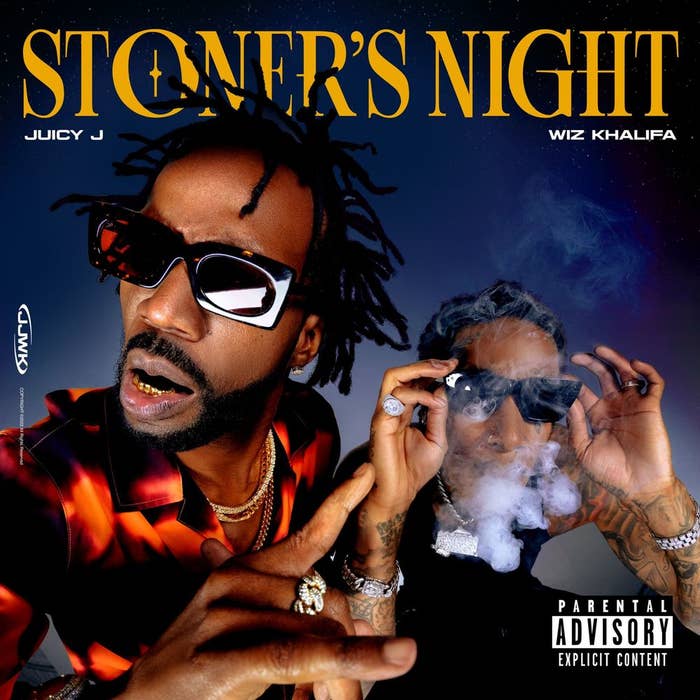 Juicy J and Wiz Khalifa have offered up their first collaborative album with the aptly named Stoner's Night.
The project comes on the heels of the pair's most recent single "Backseat," featuring Project Pat. The track was given an exhilarating and partially-animated music video in January that was directed by Gabriel Hart, which finds all three rappers spitting bars about what goes on in the back of their vehicles. Hart also directed the video for the album's first single "Pop That Trunk," which premiered in December and followed Wiz and Juicy as they convinced a group of strangers to cough up their souls.
Also in December, Wiz took to Twitter to speak on how rappers need to leave the disrespectful antics behind in 2022.
"As entertainers lets try some shit next year," he wrote. "Minding our own business. Not dis respecting each others family, dead homies, or area they come from. Stop using someone else's significant other as a one up to the other person. Actually showing the same love you expect to get."
The 13-song project—which was executive produced by both Juicy J and Wiz Khalifa—includes guest features from Elle Varner and Big30 alongside Project Pat, with production from Juicy, Lex Luger, Crazy Mike, and more.
Listen to Stoner's Night below.