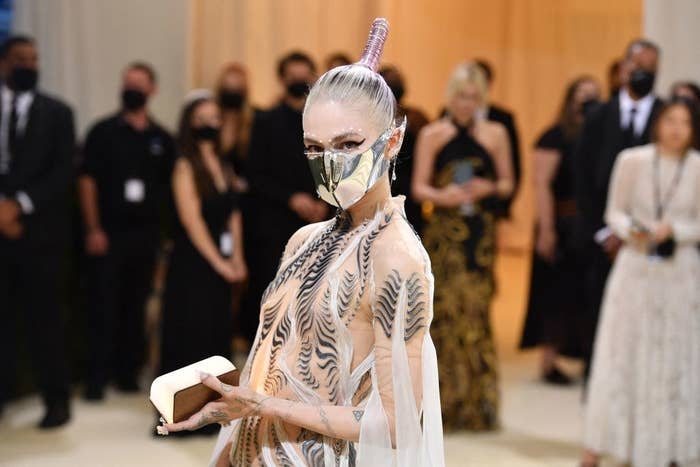 A few weeks ago, Grimes unveiled a new piece of AI software that would allow artists to replicate her voice in their songs in exchange for 50 percent of the track's royalties.
With the software now fully available to artists, Grimes said on Twitter that "AI stuff is revitalizing my creative mind and I feel ready to return."
In the same tweet, the artist announced she would begin releasing new music every three weeks in the near future.
Grimes' inspiration came from different artists who have already begun incorporating her AI-generated vocals into their songs.
In an interview with Joe Coscarelli of the New York Times, Grimes gave her take on several different songs that used her voice.
Grimes found something she liked in all five of the tracks she listened to, even when one made her feel uncomfortable. Some featured more traditional pop elements, while others sounded like they were made using AI, which Grimes didn't seem to mind.
Before getting into the song reviews, Grimes explained that she doesn't believe AI versions of artists will remove the need to get music from their real-life counterparts.
"Feeling really amazing from making beautiful art is something that has typically been behind a gate for a lot of people — extreme amounts of time and energy, years of technical training," Grimes said. "I think it's valuable that there's a tool with which, if you have a beautiful idea, you can make a beautiful thing and access that.