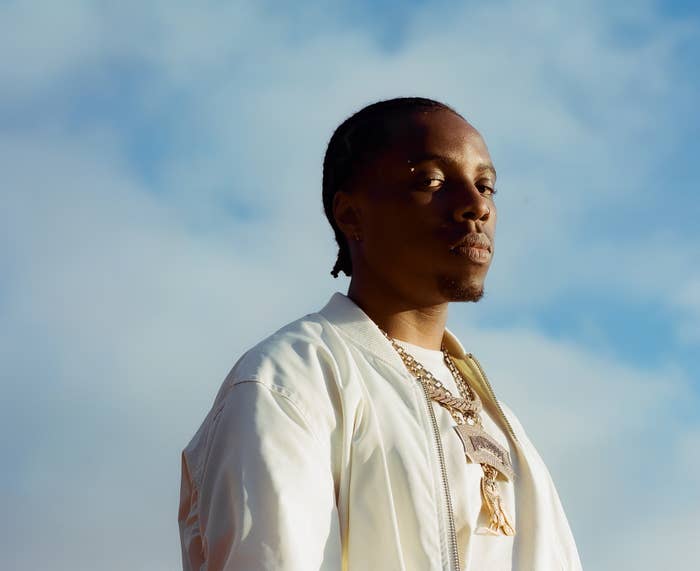 It's hard to keep up with new tracks every week. With a bevy of songs being released every day, we made a list highlighting new tracks from Canadian artists.
Roy Woods, "Test What I Know"
A highlight from Roy Woods' latest album Mixed Emotions, "Test What I Know" challenges Woods to remember everything he can about his lover.
King Cruff x Stonebwoy f/ Jag Huligin, "Shedoeneed"
On the "Shedoeneed," Canadian-Jamaican artist King Cruff can't stop hyping up the girl he's musing over. The video was filmed in Toronto and Jamaica.
M Guapo, "Feds At The Door"
Toronto rapper M Guapo does everything in his power to avoid getting caught in the explosive "Feds At The Door."
Zada, "Sweet Things In Life"
On Zada's serene new single "Sweet Things In Life," the Whistler-via-Ethiopia singer takes time to unravel her feelings and navigate a complicated love life.
Snackz x Finn, "Bird's Eye View"
Moving from Rochester, New York, to Toronto, Snackz tracks his growth on the soulful "Bird's Eye View."
Taya, "In Advance"
If Canadian singer Taya sounds unsure about the strength of her love, then she's quick to apologize "In Advance" for it.