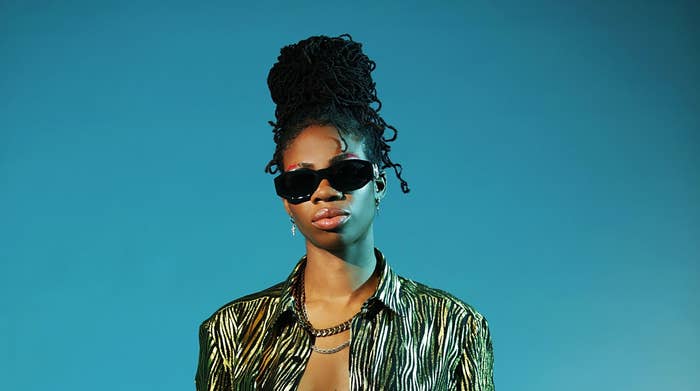 It's hard to keep up with new tracks every week. With a bevy of songs being released every day, we made a list highlighting new tracks from Canadian artists.
Roy Woods, "Don't Mind Me"
OVO crooner Roy Woods teams up with Noah "40" Shebib on "Don't Mind Me" which flips "Not Gon Cry" from Mary J. Blige.
Haviah Mighty, "Huh"
Toronto rapper Haviah Mighty washes her confusion and disappointment away with the house-centric "Huh," a made-for-the-summer smash.
Nonso Amadi f/Beam, "Kilimanjaro"
The latest single from the Nigerian-Canadian singer's When It Blooms album.
Ysn Fab, "Not on Top"
"Not on Top" sees Winnipeg rapper Ysn Fab looking back on how hip-hop brought him out from the bottom over a pensive beat.
Sadboi, "Ms. Do You Wrong"
The rapper and a couple dozen pals step outside for this scorcher.
Izzy-S f/Amay Laoni, "À contresens"
The Montreal rapper showed off his opulent side on previous single "Mérité," while here he gets a little more introspective, wondering about the state of the world.
Sinzere, "Electric"
The Calgary rapper is back with her first new track since 2022 album Tabula Rasa.
Fléau Dicaprio f/Obia le Chef, "Blaow!"
Montreal rappers Fléau Dicaprio and Obia le Chef turn up the heat in their onslaught of bars on "Blaow!"