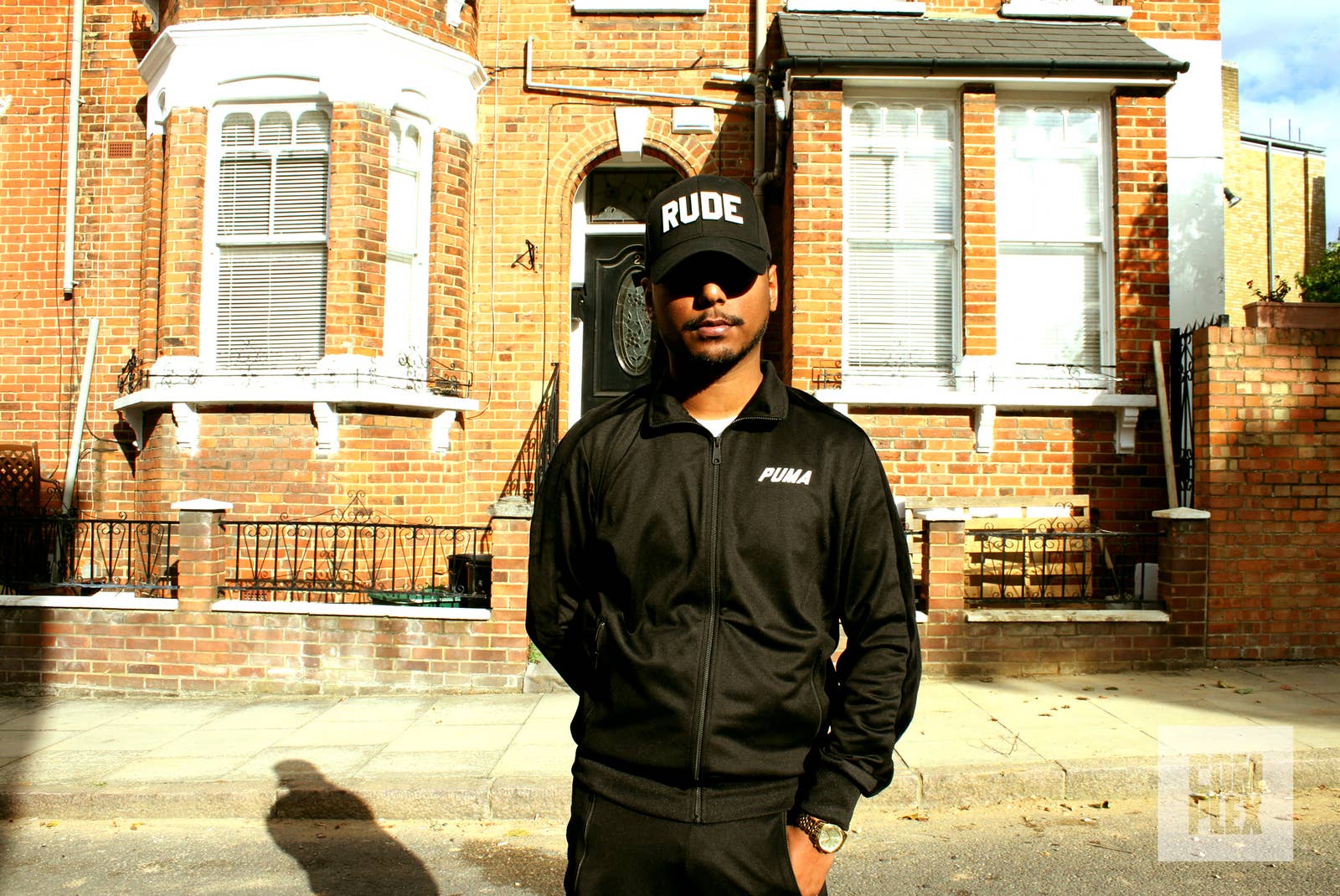 Whenever you hear the echo of Are You Ready? come out of a speaker, prepare to experience Rude Kid's alienistic grime sound. Starting out in 2007 as a producer, Ilford-born Rude Kid released a catalogue of iconic productions with much-loved grime label, No Hats No Hoods. Tracks like 2008's "UFO Mode" impacted the scene greatly, with later productions like 2010's "Jack Daniels" cementing his extra-terrestrial vibe in almost every radio and live set going.
Rude Kid, real name Shehzad Zar, has a very unique, distinct style, so there's no surprise that after a decade in the game, he's worked with some of the best MCs in Wiley, Skepta, Frisco and Ghetts. While the scene has gone on its own rollercoaster ride, at one point, Rudes used the obstacles of not having funds to begin spinning records, getting bookings as a DJ to push the sound alongside his own floor-crushing riddims. And now he's on flyers regularly.
After releasing the collaborative 653 EP with Ghetts last year (powered by Relentless), Rude Kid worked his magic on a record we now know as "One Take", which sparked refixes from the likes of Stormzy and Chip. We also saw him mix up a storm at festivals like Wireless and Glastonbury, and from his unrelenting drive to push the sound to a wider audience, he landed his own weekly show on Kiss FM. As Rude Kid prepares to take grime over to Austin in Texas, for SXSW, Complex caught up with one of the scene's most in-demand names to talk Ruff Sqwad, the time he nearly quit the genre, and running back home from school to record N.A.S.T.Y Crew sets.
"The scene deserves to be taken seriously."
The grime scene's success rate has been at an all-time high recently. We've got our own awards show with RATED, Skepta won a Mercury, Stormzy's turned the charts upside down and, thanks to you, we now have the ultimate Kiss FM grime show. It's been a long time coming, right? How have you remained so motivated?

If I'm honest, back in 2014, I thought about quitting because nothing was happening. I had no one around me. I had music, but no one to say "I'm gonna do this for you and push you." I had no funds, and it was hard. The only thing I could keep doing was putting out EPs by myself, which cost like £50 or something crazy. I've never done anything else apart from music, so that was my lowest point. I think I signed a deal with Relentless/Sony and then after that, I just felt like, "What am I doing?" I felt lost. It feels like over the last two years, I've been happy throughout; I've never, ever been happy like this. 
Do you feel that having time to focus on your music and getting a good team around you has been the most important part in pushing through?

It's proper important to have management and agents around you that care. You've got to remember that I never had an agent that cared about me before, or a team. They would tell me bare lies and shit, but nothing was actually getting done. So I've never had anyone really care for me; not like that, anyway. It's always been just me. So now, if I have to put trust in [managers] Leena and Amy, it's stress off my shoulders and I can concentrate on my music. Whereas before, I had to do everything myself so it was harder. Having a good team is important. Either have a good team or do it well by yourself. 
Going all the way back, I think I met you around 2008. But what was your story before that? What were you listening to in school? 

I was listening to a lot of pirate radio. I went to my cousin's house and he showed me a Ruff Sqwad tape...
Guns N Roses? 

Nah, this was a radio set on tape andway before Guns N Roses. This was Deja Vu FM. Then he showed me N.A.S.T.Y Crew and from then on I was really into the music. Before that, I only liked garage. Garage and pop music. I didn't really like anything else. When I started hearing pirate radio I was like, "Now this is the music I like." His dad used to make music so he had Cubase on a computer; I started making beats, but they were rubbish [laughs]. I wouldn't even call myself a producer back then. I think it all started from there, my love for it and my love for grime. I used to run back from school—school finished about 3.15pm—just to catch the 4pm slot, which I think was Ruff Sqwad. After Ruff Sqwad, 6-8... I forget who it was... Then it was N.A.S.T.Y Crew, then it was Roll Deep, then it was East Connection. I used to tape all the things and then listen to them all week until the next one. Everyone I'm friends with today, I was fans of them before and I still say it to them, which is what has kept me humble as well. 
But yeah, grime was a next feeling. I remember listening to "Eskimo" for the first time on the school radio station, which only got played in the dining hall and a few houses around the area... I used to go in there feeling like I'd made it! I used to emcee and I remember once I was on there at lunchtime—there were probably five people listening in the hall, but I was still gassed anyway. Then, I think it was GCSE times, and I'd missed my exam because I was in there playing tunes. Everyone had gone and I was just there vibesing. I looked at the time; these times there weren't even mobile phones, so you couldn't look at the time on there. So I looked up at a clock and was like: "Oh, shit! This is peak." 
So you missed the exam for grime? [Laughs]

[Laughs] I missed an exam for grime! But the teacher was cool with me, so she let me sneak in at the back.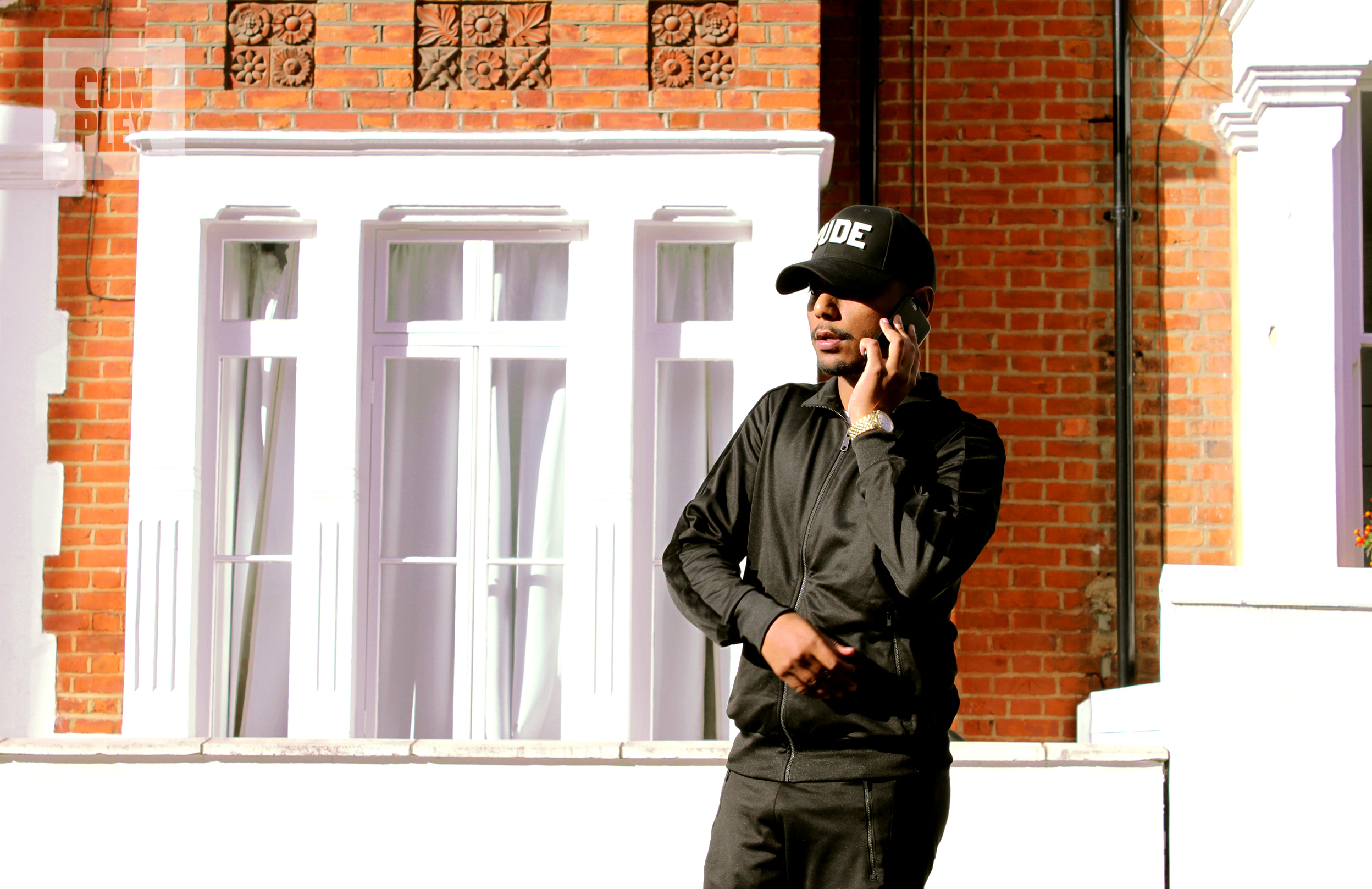 Were you attracted to the sound because they were the average guys from down the road?

You know what? To me, they were still superstars. When I was younger, when people like Stormin were around, I'd be like: "This is mad. These man are legends." But now people like that are coming on my show, and it's crazy. I was in Ibiza and I was just chilling, thinking: "I'm in Ibiza. What the fuck?" Tinie Tempah's there in the spa, Dumi was talking to me, telling me I'm killing it. To me, these guys are superstars, so to hear them tell me I'm killing it takes some getting my head around. I've gone from being on my school radio station, which was called Radio XL—I still remember the name—to having my own show on Kiss! It's all still so mad to me.  
You've got quite a few strong, musical connections—but the one you have with Ghetts is beautiful and really organic. How did the two of you link up?

The came about because I knew his DJ at the time, Unique. I played him "Sing For Me", which was dubbed "The Best Instrumental" in a youth club, and he must've told Ghetts how sick the tune was. I think at the time, Wiley had heard the tune from DJ Maximum and he wanted the tune. So Wiley called me, and when Wiley calls you, it's a big thing.
That was when you were just getting established?

Yeah. No one really knew me, but he was like "What's this tune? I want this." Then Ghetts called me and I had a sick idea.
How did you feel at the time when you met Wiley and Ghetts?

We were on the way to a rave. I was with Stormin's little brother and I think we were outside Sharky Major's house waiting to come in. Then I got the call that Ghetts wanted the tune. I was like "Shit, man. Ghetts and Wiley! Who do I give it to?" So I made the decision of Ghetts. Then he did "Sing For Me". The record did great, and then after that I didn't really speak to him for a couple of years. I think he was going into album mode, which was before the #SixFiveThree EP. 
Rebel With A Cause?

Nah, this was after that. We were still cool though. He came to mine one day and was liking all the tunes I was playing him. Then we went to Relentless Studios because Poet said he wanted to interview me. He was like "Bring an MC with you." Ghetts was with me so we rolled through. We're chilling in Relentless and the boss of Relentless comes to see us—all of them were proper nice to us. The vibe of the studio was just sick. We went upstairs and Ghetts was like "What if we made an EP in six days?" and I was like "Come on then!" Relentless got excited and that was the start. We had bare arguments though, because we didn't know each other that well.
And individually, you both know exactly what you want. 

Me, I can be a moody guy. If I haven't slept properly, I can be moody as hell. So when we were doing things, I might not like stuff he's done in a certain way and I'll be like "Nah, nah. I don't like that." But he'll be like "I do like that." I swear: once, we didn't talk for two or three days because we had a mad argument on the phone [laughs]. It was about music, though. And then we were in the studio, silent, but we were still going to work. We were still in the studio from 11 at night to the early hours of the morning, mixing down the tunes. But we wouldn't talk. Now the chemistry's mad! If you've been to a Ghetts and Rude Kid show, you'll know how mad energetic and fun it is. We're so cool now. The chemistry's proper cool. But we never thought people would put us in a tag-team, so that's mad. And it was all organic.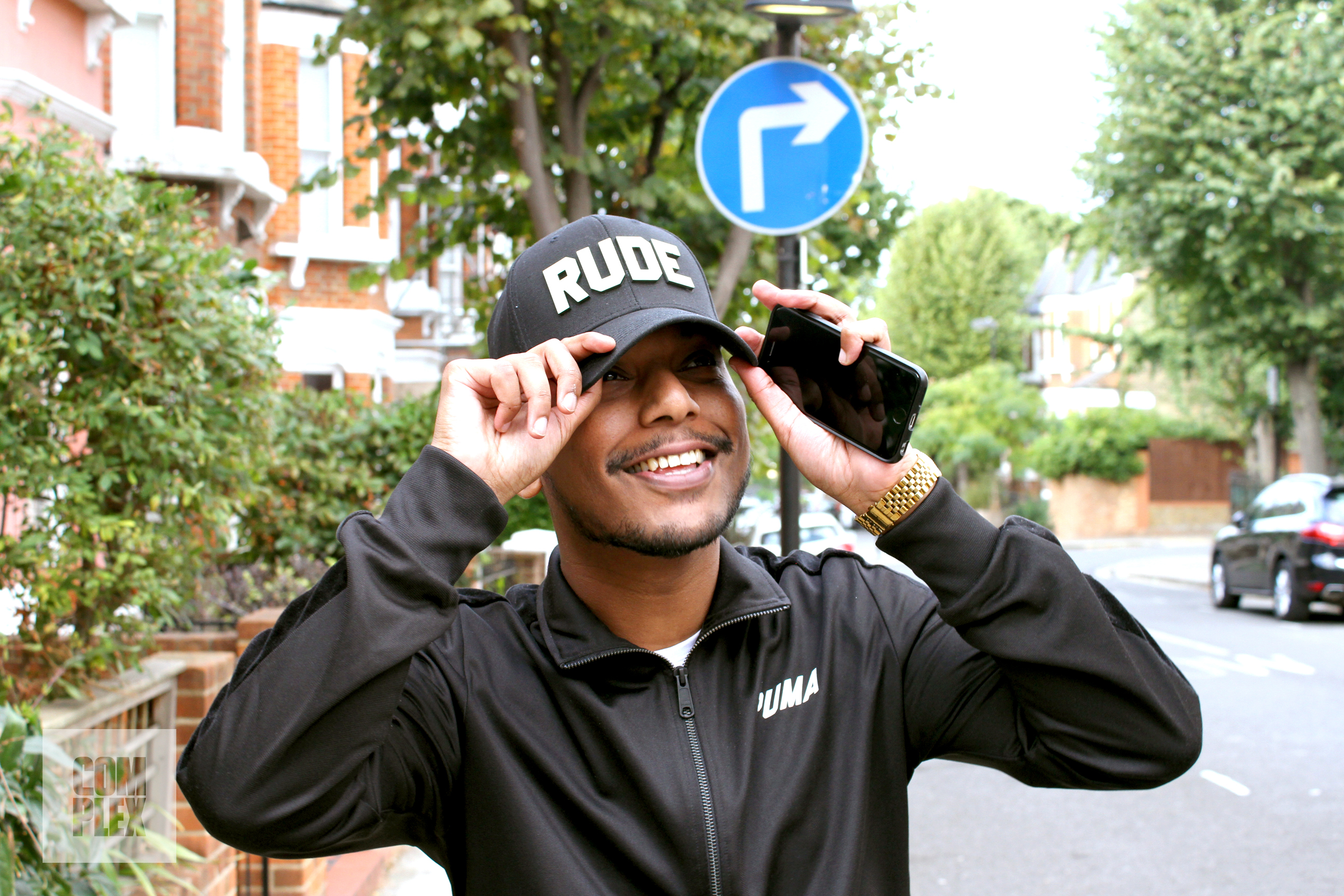 Do you have a specific music-making process? You said before that you work better at night.
Yeah, and I like working under pressure as well. Leena might ring me and be like: "You've got this deadline tomorrow." I'm thinking: "Fuck! I've got to go Kiss quickly and then come back and do it." I don't really have an off button, and I think that's a good thing. But I'm scared I might get writer's block so I try not to force it too much. I don't force anything. If I'm working on a remix and it's not working, I'll leave it. My management or the label will send me a remix to do and if I don't get something straight away, I just don't do it. As a producer, you've got to get something in your head straight away to do it. If I don't vibes off the original, then I'm not doing it. But if I hear the original and I'm like "Yeah, I can do something with this", then I'll do it.
Do you think that's what was happening before with grime? That people were just taking silly jobs because the need for money was so important?

Totally! I was taking stupid jobs just for a little change and I'm thinking... But you needed it back in the day. That's why in 2014 I said, "If I'm not doing nothing by 2016, I'm quitting." But now I'm carrying on for another five years. I'm gonna do my thing.
So what's the future legacy for Rude Kid? You've got your own show on Kiss, you're touring like crazy as a DJ, and you're also certified as a producer. You're ticking every box. But what's the next step? 

I need to be like Chase & Status...
The Chase & Status of grime?

Not even of grime, just what they're doing. I need to be doing that. But their whole team, they look after them well. So, in my head, if I want to be like them, I've got the right people behind me already. The next few year are going to be interesting.
What's important to you on a day-to-day basis? Obviously your music is central, but what life motto do you live by? 

I think it's about keeping the family happy. For me, family's important because: 1) if they didn't support what I was doing, I would've stopped. I come from an Asian family that's very well-educated and I went and did music. I think it was before my granddad died. He was like, "Are you the best in your field?" And I was like "I think I am. Maybe not the best, but I think I'm doing good." This was ages ago. Then my granddad told my dad: "Let him do it." I think it was when I went on BBC Asian Network and things like that—I think I was in Time Out once as well. I did a vinyl with No Hats No Hoods called Are You Ready?, and they were seeing all of that like: "Shit, he's doing something." From that to now, they're gassed so I'm happy. 
You're taking over SXSW this week with Relentless. How important is it that grime has a centre stage at such an important event?

I don't think it's sunken in yet that I'm going over there to perform. Grime definitely deserves it and the scene deserves to be taken seriously because people like myself, and loads of others who have stuck at making grime and never looked back, are very proud of where we've taken the sound. I hope they bring out grime acts every year. 
What are you looking forward to the most when you're out in Austin, Texas? 

There's so much to look forward to. I just want to take it all in and get inspired and come back even more hungry. I'm getting gassed just thinking about it [laughs]. I'm looking forward to networking with other artists as well. Music-wise, I think I might start my set with "One Take" and keep it non-stop hype from there, and show everyone exactly what grime is. 
If you could send a message to grime, what would you say?

I would say thank you to grime. Thank you for everything. Because of you, I've got a life now. What else would I be doing without music? I don't know; it's scary to even think. So I'd say thank you to grime for making me who I am today. 
Catch Rude Kid at SXSW at Kano & Friends on Tuesday 14th March and Grime State Of Mind on Thursday 16th March alongside Logan Sama, Saf One, Maximum and Frisco. His new track with Ghetts, "​Banger After Banger"​, drops March 31.