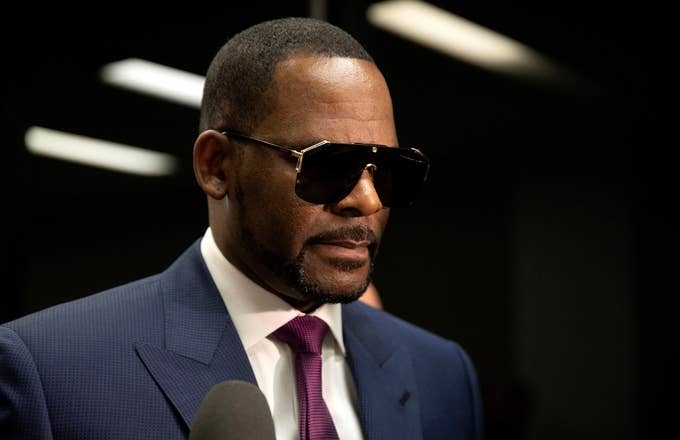 Federal investigators are looking to solidify the case against R. Kelly by exhausting all possible avenues in order to achieve that end.
TMZ reports that the U.S. Attorney's Office for the Northern District of Illinois is conducting several interviews with people associated with the singer, with intentions of discovering the existence of sex tapes with minors. Authorities have been searching for the tapes since his 2008 trial, but have yet to find anything.
Kelly is currently under investigation in the state of Illinois for sex trafficking, tax evasion, and obstruction of justice. Per TMZ, the obstruction charge goes back to his 2008 trial, as prosecutors believe he pressured witnesses to refrain from testifying or speaking out against him.
Back in March, a man named Gary Dennis came forward with a VHS tape, in which Kelly appears to be engaging in sex acts. Dennis believes the video, said to be made in the 1990s, depicts the singer involving himself with women who appear to be minors. The tape is now being reviewed by the U.S. Attorney's Office.
Last month, Kelly lost a civil suit that stemmed from alleged incidents that went down in the '90s. The accuser, identified as "H.W." in legal documents, claimed the two engaged in sexual acts while she was 16. After failing to show up to court, the plaintiff won by default. The singer's legal team claimed that his "learning disability" and "overwhelming" experience in jail kept him from putting up a legal defense.