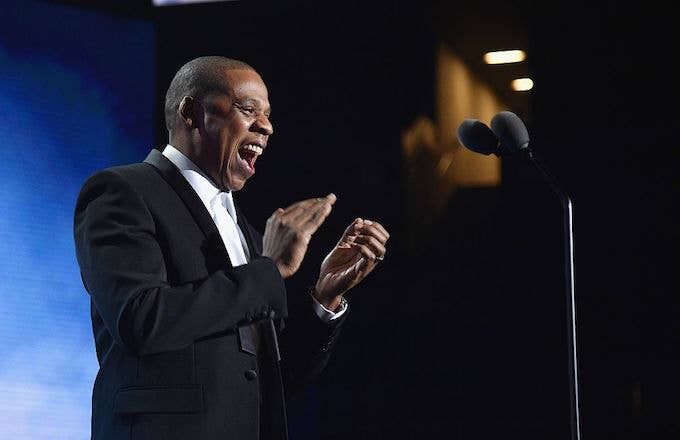 You won't find Jay Z's 4:44 on the Billboard Top 200 chart next week, even though it was released to rave reviews and has generated a lot of media attention.
This is because for the first week of 4:44's release, it was a Tidal exclusive, and the streaming service has chosen to not report its numbers to Nielsen Music for the first week of June 30 to July 6, according to Billboard.
If Tidal had released its streaming-only numbers, 4:44 would have been in the same league as Chance the Rapper's Coloring Book, which became the first streaming-only album to chart on the Billboard 200 after it was released exclusively on Apple Music back in May of last year.
Now that 4:44 is available to stream everywhere (except Spotify) and physical copies have been made available at all major retailers, data will be sent to Nielsen and Billboard will be able to factor in the numbers into their charts. You can expect to see tracks from Jay Z's album on the Billboard charts starting July 22—and you can also probably expect Jay Z to dominate those charts.
Instead, DJ Khaled's Grateful—​which currently holds the No. 1 spot on the Billboard 200 chart—and Calvin Harris' Funk Wav Bounces Vol. 1 will duel it out for the top spot.