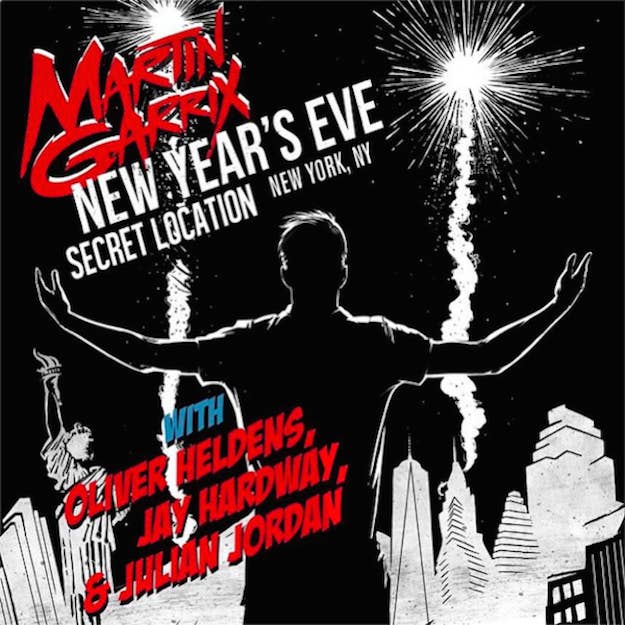 In the span of the last few weeks, New Year's Eve 2015 in New York City has exploded with EDM events. Traditionally the American epicenter of NYE festivities, the world's eyes are always on Time's Square and the ball-drop at the start and end of every year, however starting with the announcement of Jack U at Madison Square Garden that night, and quickly followed by news of Disclosure bringing their Wild Life showcase to Pier 94, NYC and travel-savvy ravers around the U.S. have seen a flurry of debate over "which one will you be going to?"
The time has now come for a third party in this race, this time being headed up by young phenom Martin Garrix, joined by Oliver Heldens, Jay Hardaway, and Julian Jordan. Hosted at a TBA secret location, this line-up is, coincidentally or intentionally, shockingly young—Jay Hardaway is the oldest name on the line-up by four years, and he's only 23. It seems to be official by this point that NYC is not just a hot-spot, but a full-on gauntlet of NYE festivities for the dance music fan. God knows there's some ambitious raver out there wringing their hands and scheming how to see part of each show right now.
Currently, you can sign up for pre-sale tickets at GarrixNYE.com, and there's yet to be any indication of when or how a location will be announced. We'll keep our android eyes peeled for you.