The Sorority's Debut Album, "The Pledge" Is Here
Toronto's fearsome foursome are pledging to take over the rap game.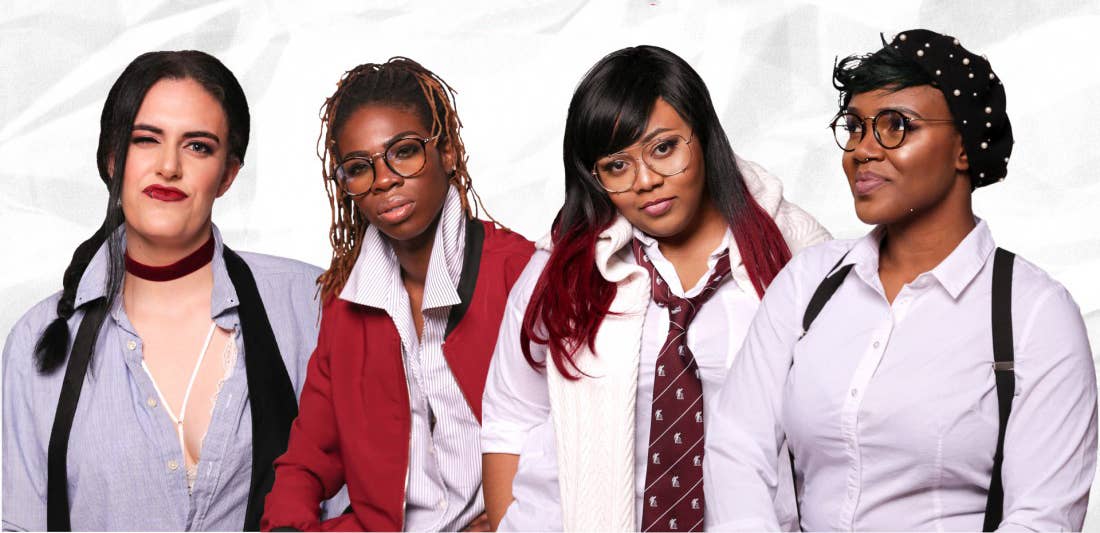 Publicist
A month after releasing the first single from the project, Toronto's The Sorority—made up of pHoenix Pagliacci, Keysha Freshh, Lex Leosis and Haviah Mighty—just dropped off their debut album, The Pledge. 
While being an all-female group is certainly a rarity in hip-hop these days, The Sorority prove they're much more than just a novelty across the album's 10 tracks. There's good old fashioned barring mixed in with singing courtesy of Pagliacci and Mighty; and a variety of vibes from summery Caribbean feels ("On Me") to funky R&B ("Vanity 6").
The foursome are also about to set off on their first tour, hitting eight cities in Canada and the US throughout the month of May. For a list of dates and tickets visit The Sorority website now, and if you can't make it to any of their shows at least you can bump The Pledge via Spotify below or on any of your favourite streaming platforms.